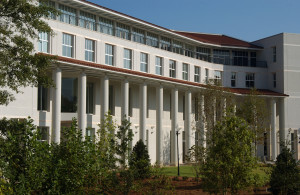 Goizueta Business School was named in 1994 for Roberto C. Goizueta, Chairman and CEO of The Coca-Cola Company from 1981 to 1997.
Hailed by The Wall Street Journal as "one of the most highly regarded CEOs in America," his vision provides the inspiration and momentum behind one of the school's greatest goals – to create principled leaders for global enterprise.
Goizueta trains business leaders of today and tomorrow with an Undergraduate degree program, a Two-Year Full-Time MBA, a One-Year MBA, an Evening MBA, an Executive MBA, a Doctoral degree and a portfolio of non-degree executive education courses. Goizueta is one of the nation's only schools with four, top-20 ranked degree programs.
The school offers a unique, action-oriented environment paired with an academic prestige and rigor shared with the international acclaim of Emory University. Students are encouraged to invest in their education through hard work and integrity ensuring a degree with infinite payback to business and society.
Want to learn more? Contact us.