MOST POPULAR
EDITOR'S NOTE: This post originally appeared here, on the Knowledge@Emory site in a best of 2010 release. The next edition of K@E is scheduled for release...
Notable comments from Goizueta staff, faculty and students will be shared each week along with news on alumni, programs and rankings. Click here to...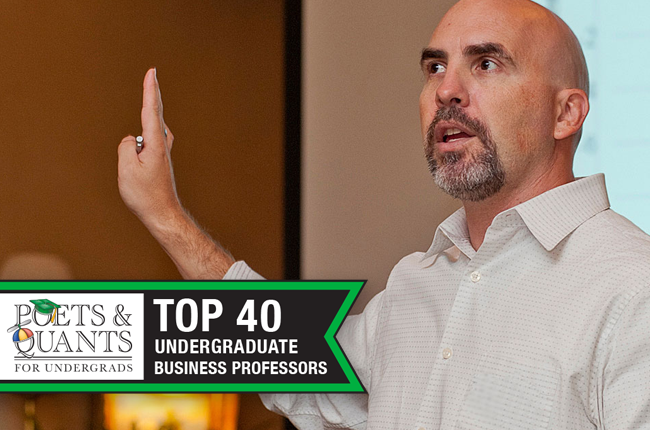 Poets & Quants names Assistant Professor in the Practice of Finance Thomas Smith to 2017 Top 40 Undergraduate Business Professors list.
LATEST ARTICLES
When Brad Townsend 92MBA had the opportunity to be a judge for Goizueta's IMPACT360 Showcase Day in 2019, there was no question he wanted his own company, Azalea Health, to be involved the following year. As chief...
Social issues can polarize people. Whether political, race-related or tied to civil rights, a cause strongly felt can encourage individuals to stand up and take clearly defined sides. The same is true of business organizations....
In an unprecedented era of medical calamity, joblessness, and economic upheaval, Goizueta alumni have helped community members stay clean, well-rested, and fed. "We all need to do what we can, especially from the business standpoint," said Colin...
For Welly Bottle, partnering with charity: water and building wells to provide clean water to villagers in Ethiopia and Malawi is more than just a charitable endeavor. "Our company is mission-driven and committed to environmental sustainability and...
For most of us, finance is complex. Yet making financial decisions is part of day-to-day life. Take mortgages. Around 60 percent of U.S. households have a home mortgage, but how many actually understand its real...