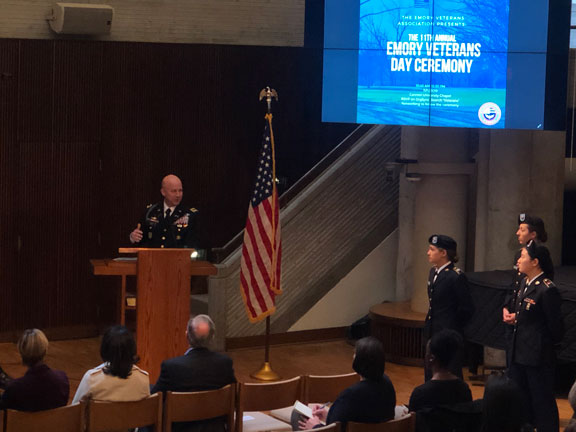 Col. Matt Smith 01MBA and Brigade Commander in the Georgia National Guard spoke at the 11th Annual Veteran's Day event Nov. 11.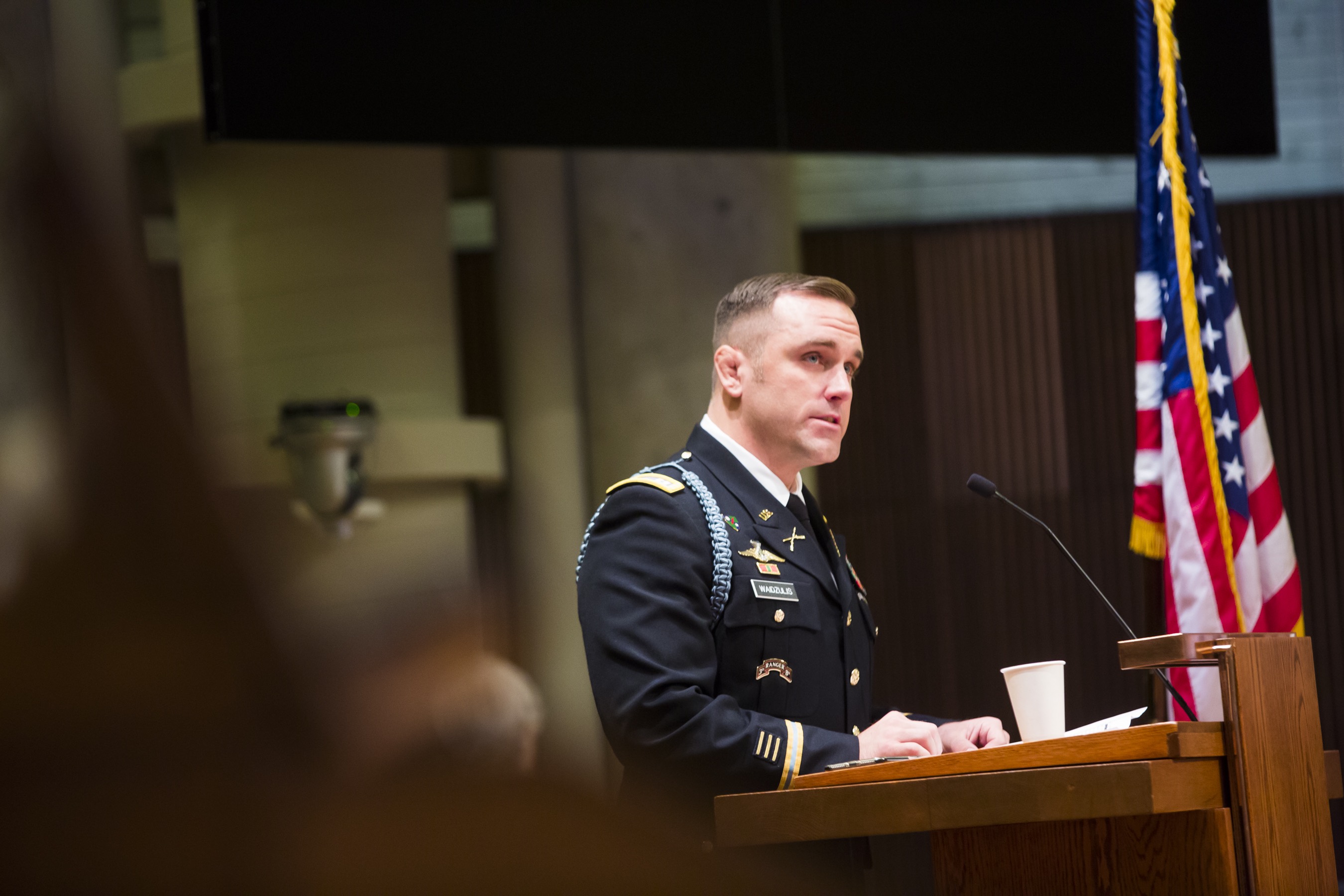 Members of the Emory community gathered in Cannon Chapel on Monday to honor veterans and current service members.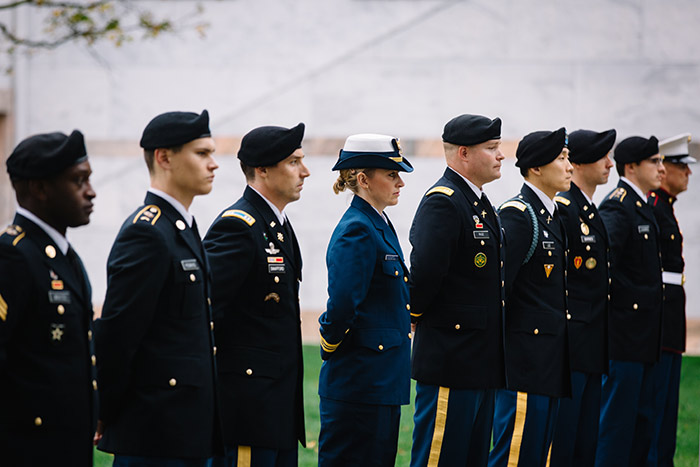 The Emory community gathered on the Quadrangle on Wednesday morning to honor veterans and those currently serving in the U.S. military.
In less than 50 seconds, approximately 200,000 people died. A nondescript auditorium at Goizueta Business School briefly held its breath as Army Lt. Gen. Ken Keen recited...
Emory University's Goizueta Business School, in conjunction with the Emory Center for Ethics and Rollins School of Public Health will welcome Army Lt. Gen. P.K. (Ken)...