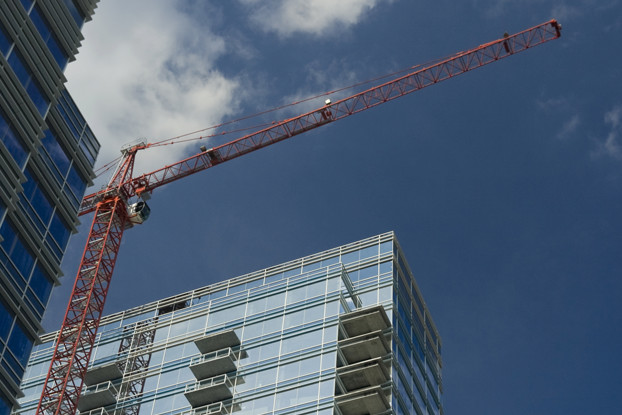 Considering it a responsibility to be engaged with organizations around Atlanta and across Georgia, Goizueta Business School looks to match business growth by simultaneously offering an intellectual edge.
"It is about communication and collaboration," said J.B. Kurish, Senior Associate Dean for Executive Education and Associate Professor in the Practice of Finance at Goizueta. "We obviously have to make sure we are listening to what the business community needs."
Kurish sees his role as that of an active translator between faculty and the business community.
"As a business school, we have incredible intellectual leaders in accounting, finance, information systems, marketing, operations, organizational management, and strategy," Kurish said of Goizueta's Executive Education program, which is ranked No. 9 among U.S. Business Schools by the Financial Times. "There's no shortage of great intellectual content in the school."
[pullquote]"As a business school, we have incredible intellectual leaders in accounting, finance, information systems, marketing, operations, organizational management, and strategy. There's no shortage of great intellectual content in the school.[/pullquote]
That expertise allows Goizueta professors to help companies with an international reach to address diversity issues that may arise as employees from around the world move to a new area. Those moves could create new teams or divisions of employees who have different colleagues.
"There's a lot of great work to be done with how you build effective teams, and," Kurish said, "conflict resolution is a healthy management opportunity."
Goizueta also must listen to the business community to learn changing trends and the needs of a given organization to create an impactful custom curriculum.
"Companies need to be strategically and financially stronger," said Kurish, who himself has experience as a senior executive in the private sector, an investment banker on Wall Street, and as an expert in municipal finance.
Organizations continue to invest in executive education, but the manner in which they invest has shifted.
Open Enrollment programs remain important for individual executives looking to improve their abilities in specific areas or increase leadership skills.
Executives now seek certificate programs that combine multiple, short courses focused on a specific subject area. Companies are also increasing their investment in custom programs to bring firm-wide alignment behind new strategies or launch change initiatives.
Goizueta's ability to offer executive education programs comes at a time when several major companies have moved to the Atlanta area or are considering a relocation.
Metro Atlanta's real GDP ranks among the best in the nation since the Great Recession, according to an annual report from the Bureau of Economic Analysis. The Atlanta area saw a 5.1 percent rise in 2014 to $324.9 billion, which is No. 10 in the country in GDP. That growth was largely seen in the professional, scientific and technical services sectors, the Atlanta Business Chronicle reported.
Porsche and Mercedes-Benz have already made major moves and investments in the Atlanta area, and General Electric is evaluating a similar decision.
Mercedes is moving about 1,000 employees to Sandy Springs because of lower costs, proximity to a factory, and government incentives. Porsche is bringing 400 employees — 100 new to Georgia — to their new U.S. headquarters near Hartsfield-Jackson International Airport in what is the company's largest investment outside of Germany.
If GE moves to Georgia it would be the state's biggest headquarters recruitment since UPS left Connecticut for Sandy Springs in the early 1990s, the Atlanta Journal-Constitution reported. GE has about 800 workers at its Connecticut headquarters, but also significant ties in Georgia, including more than 5,000 workers in several divisions. GE Energy Management and GE Power Generation Services are based in Georgia. John Rice, a vice chairman and chief of global operations, has a residence in Buckhead.
Quality of life, a strong transportation infrastructure including a major airport and highways, cost-of-living for employees, and quality of education are among the main reasons top company executives choose a city.
Hartsfield-Jackson International Airport is also at the top of any list as reasons to relocate to Atlanta.
"The airport makes Atlanta and Georgia a very easy location to get to and get out of," Kurish said.
Education on the K-12 level for employees' families, along with higher education options to find qualified new employees are both appealing.
Kurish said Goizueta also has close relationships or proximity to many aspects of the public health industry through the Rollins School of Public Health, Emory University Hospital, and the global headquarters facility for the Centers for Disease Control and Prevention, which is located within the boundaries of Emory University.