Click here for past issues.
Dear Alumni and Friends,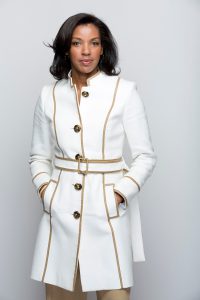 For the last century, Emory's business school has grown and prospered by tapping leaders and faculty with rich research interests and experience, remaining connected to industry and business while establishing a community that focuses on enrichment not only for the individual but the world outside school grounds.
This rich culture continues today.
As this academic year draws to a close, it marks the closing of a chapter not only for our graduates, but also for me. As you have heard, I am leaving Goizueta after six exciting, inspiring and life-altering years as the dean. It has been a time for me to reflect on what we—alumni, faculty, staff and students—have accomplished over these last six years.
My deanship at Goizueta was a return to a school where I served as a member of the faculty early in my career. That experience is the reason I remained in the academy—Goizueta inspired me. While I taught here, I had the fortune of working with highly collaborative colleagues and a dean who ensured we had the resources we needed to conduct interesting and important research and to connect with students in meaningful ways.
When I returned as dean, I was determined to maintain that sense of community. I also wanted to help position Goizueta on the leading edge of business education, ensuring we had a diverse faculty with expertise in the areas students were prioritizing and in fields that were emerging as critical to business and business education, such as science analytics.
Also, I wanted to ensure we were living up to the vision of our namesake, Roberto C. Goizueta, and producing talented, principled leaders intent on having a purposeful and positive impact on business and society. With your support, we have built a world-class business school with an impressive social conscience attended by a diverse group of extraordinary, ambitious students who are taught by some of the leading business educators in the world.
Our reputation and our footprint are established and growing internationally, nationally and in our home community of Atlanta. We partner with leading corporations worldwide to supply expertise, interns and employees. We are providing promising local entrepreneurs in Atlanta with training, mentorship and capital to start businesses that create opportunities in their communities.
We have poured all that we have and all that we know into our students, partnered with companies in service to the important role they play in society and strengthened relationships with our alumni. We accomplished all of this while upholding the values of our namesake.
I will always treasure this time and the unforgettable experience of being at Goizueta last year as we celebrated the 100th anniversary of the establishment of the business school and the 25th anniversary of its naming for Roberto C. Goizueta.
I am so proud of what we have accomplished together and grateful to have been a part of this tremendous community.
To the future,
Erika H. James
John H. Harland Dean
Goizueta Business School Professor of Organization & Management
More In this Issue
Cover Stories
#EmoryTogether: Goizueta alumni help fight COVID-19
Empowering virtual teams now and in the future
Buzz
Indian government honors Sheth
Goizueta advisory board gets new leadership
Sheth awards reach the big 100
Goizueta welcomes two new administrators
Leadership awards announced
Goizueta launches new hybrid executive MBA
Karen Sedatole named interim dean
Emory welcomes new president

Coffee With…
Danielle Rubenstein
Melissa Williams
Knowledge Creation
Knowledge Creation
Scholar spotlight: Tarun Chordia
Network
David Germany on the value of doing good and doing well
Colleen Pritchett on how visionary leadership forms the future
AJ Steigman on the key moves to spotting opportunity
Sean Mahoney on bringing the business of the moon into focus
Celebration of Life: Goizueta community mourns loss of longtime finance professor