Lauren McGlory 16MBA loves to be "Day One Ready." When she wakes up in the morning, her goal is to hit the ground running and make an impact that day. The Detroit, Michigan native studied psychology and history at the University of Virginia and had lined up a full ride to attend law school, when she made the conscious decision to pivot her career path and start working for Teach for America. Her two-year commitment soon turned into five years working in inner cities like Los Angeles and Washington D.C. "During that time, I learned a lot about what actually matters in the world and life," McGlory says. "I was teaching a class of kids in front of me, and I had their lives in my hands."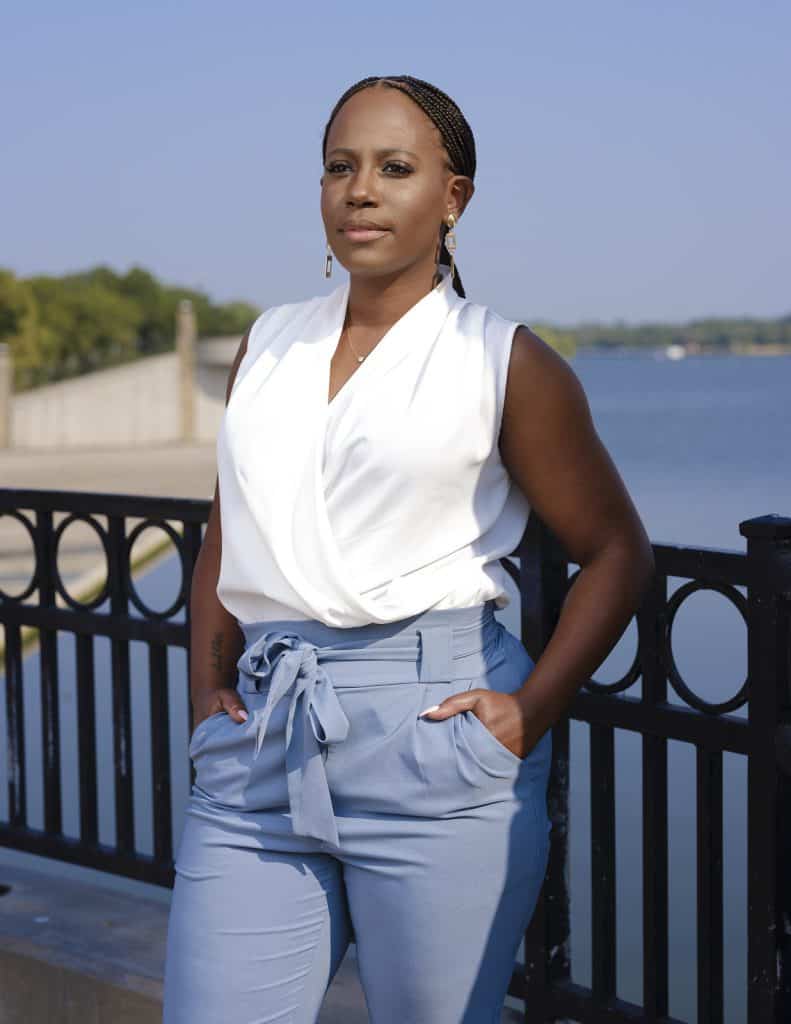 While she enjoyed her time in the classroom, McGlory realized she would need an MBA to truly be heard at the administrative level and to help make the tough decisions. McGlory turned to Goizueta's Two-Year MBA program and focused her studies on courses in the Marketing and Organization & Management departments, knowing she would soon be entering an unfamiliar business world. "I felt like if I was going to enter corporate America, especially coming from the nonprofit world, I needed to get a better understanding of what corporate America is and how they look at things," she says. "I also had an interest because of my psychology background. I always loved understanding why people make certain decisions and why people act certain ways."
McGlory credits Goizueta with teaching her how to be "Day One Ready" and preparing  her for a position at PepsiCo after graduation. She now leads global strategy and accounts for LinkedIn Media Productions. "Whenever I have any doubts because I was a teacher and educator, and I'm next to people who are investment bankers, consultants, or finance people, I just think back to my time at Goizueta and what I was able to accomplish there, like getting a full ride to go to Emory, being the first female black student body president and graduating the top 10 percent of my class. It gave me the confidence that I never thought I needed."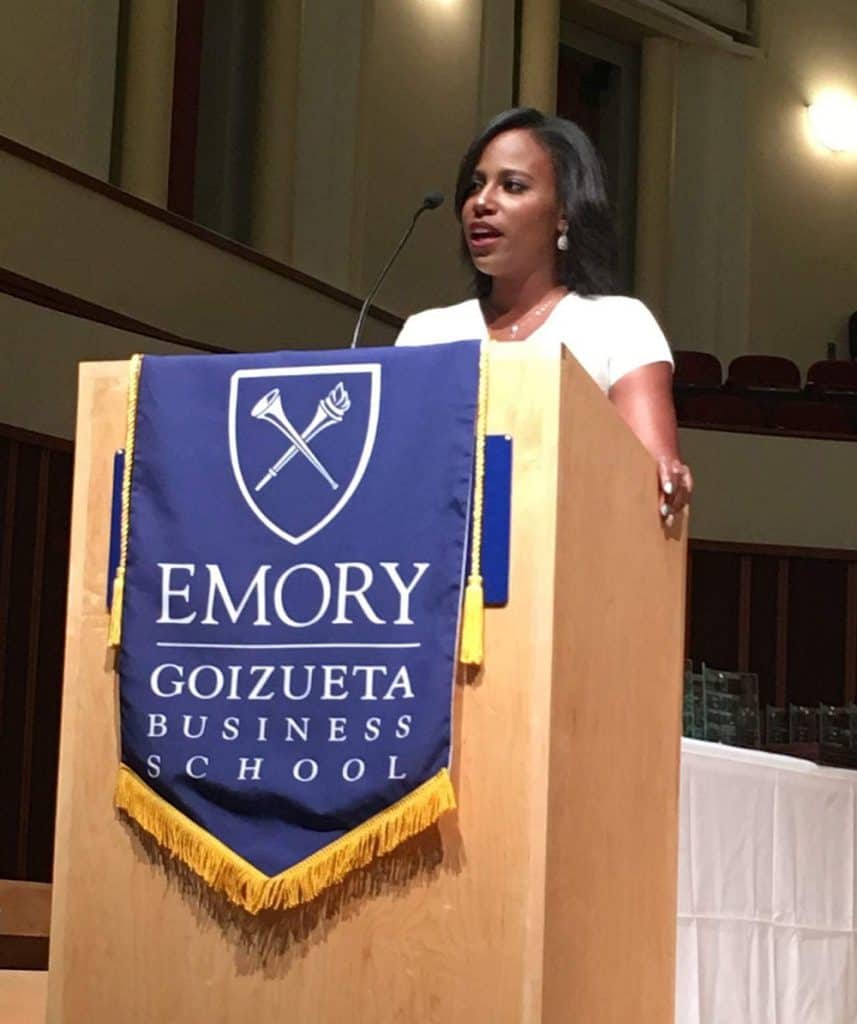 In her current role, McGlory leads a team that creates content to help drive people to use the LinkedIn platform, including creating live videos, episodes, and mobile studios where individuals can host fireside chats and panels. She says working at LinkedIn has brought her back to her educational roots and allowed her to make an impact and help others. "I landed on LinkedIn because I realized their mission is very aligned directly to my own, which is helping people and connecting people to other opportunities," McGlory says. "I wake up every day and know I'm helping move the needle."
Creating connections doesn't stop with her day job, however. McGlory has also served as a member of Goizueta's Alumni Board for the past two years in the hope of connecting more alumni to current students. "Our job right now is figuring out how to bridge that knowledge gap and making sure that all students feel that they are a part of Goizueta" she says.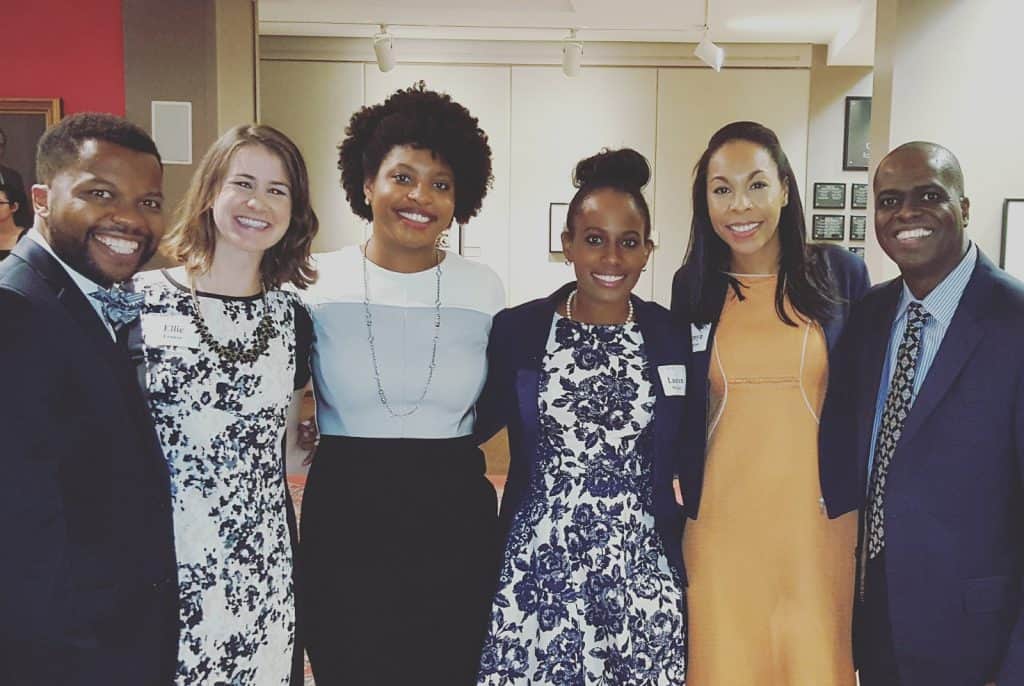 Outside of her work life, McGlory loves spending time with her fiancé, Naeem and her Yorkie, Virginia. She enjoys cooking, baking, and making charcuterie boards. Above all, though, she finds relaxation and peace in her happy place—anywhere on or near water.
"The one thing that I tell people is just live your life," she says. "Life is very fleeting. Adding any unnecessary hate, judgment, or drama is just overkill. You don't need to do that so just try coming in with grace and love."
Learn more about how you can volunteer with Goizueta, engage with fellow alumni, access career resources, and invest in the future of Goizueta. If you are interested in joining the alumni board or would like to nominate another alum, contact Lindsay Topping at Lindsay.topping@emory.edu.