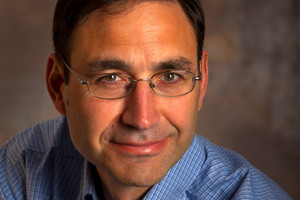 Patricia M. Dechow and Ilia D. Dichev receive the 2015 AAA
Distinguished Contribution to Accounting Literature Award
SARASOTA, Fla., — The American Accounting Association (AAA) is pleased to announce that the 2015 Distinguished Contribution to Accounting Literature Award was given to Patricia M. Dechow and Ilia D. Dichev for their work entitled, "The Quality of Accruals and Earnings: The Role of Accrual Estimation Errors." This AAA award was presented to Professors Dechow and Dichev in the form of unique glass art pieces and a monetary prize on Monday, August 10th at the 2015 AAA Annual Meeting held in Chicago, Illinois.
The Distinguished Contribution to Accounting Literature Award was created to recognize accounting research of exceptional merit that has significantly impacted the discipline over a period of at least five years. More information about this award is available here. For 2015, the AAA is honored to be able to bestow this award to Patricia M. Dechow and Ilia D. Dichev.
Ilia D. Dichev is the Goizueta Chair and Professor of Accounting at the Goizueta Business School, Emory University.  A native of Bulgaria, Professor Dichev received a BS in Finance from Santa Clara University in 1991, and a PhD in Accounting from the University of Washington, Seattle, in 1995.  Before Emory, he has been on the faculty at University of Michigan for 13 years.  Professor Dichev's research includes issues in equity valuation, earnings management, earnings quality, dollar-weighted returns, and market efficiency.  His research has been published in in all top accounting journals, and in several leading journals in finance and economics.  Professor Dichev is the recipient of several research awards, including the Notable Contribution to the Accounting Literature Award.  Professor Dichev teaches mostly financial accounting, and financial statement analysis and valuation at the undergraduate, MBA, and PhD level.  He has been the director of the PhD program in Accounting at University of Michigan and Emory University.
Patricia M. Dechow holds the Donald H. and Ruth F. Seiler Chair in Public Accounting at the Haas School of Business, University of California, Berkeley.  She has held positions at the Ross School of Business at University of Michigan, and the Wharton School at the University of Pennsylvania.  She has a Bachelor of Commerce with First Class Honors from the University of Western Australia and a PhD in Accounting and Finance from the University of Rochester. Professor Dechow's research interests focus on the nature and purpose of accounting accruals, evaluating the quality of earnings and the informativeness of earnings to capital markets, the use of accounting information in predicting stock returns, and the effect of analysts' forecasts on investors' perceptions of firm value. She has also developed measures to evaluate the likelihood that a firm has manipulated its financial statements. Professor Dechow is an Editor for the Review of Accounting Studies and an Associate Editor for Management Science.