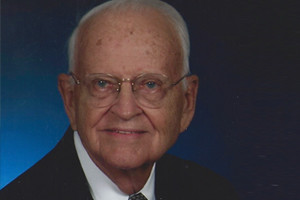 A note from Goizueta Business School Dean Erika James: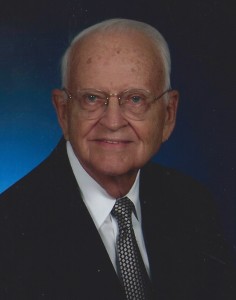 I am saddened to share that Jim Hund, former dean at Goizueta Business School and Emeritus professor of management, passed away last weekend at the age of 92. Many of you knew Dean Hund well, but even if you did not meet him personally, you should know you are a benefactor of his leadership as a faculty or staff member at this school.
Dean Hund was faculty here at Goizueta for 30 years and served as dean from 1965 to 1968.  During his tenure, Emory was listed among the top American colleges and university's for producing leading business talent, and our school began to draw attention from industry around the globe. His time at the helm of the school coincided with the height of the civil rights movement, and his leadership carried the school through a tumultuous time for the country, and Atlanta specifically. Many recall Dean Hund's character and strength during those times, citing his "moral courage" as a valuable asset for Emory.  His contributions included inviting civil right leadership to speak during our Business Lecture Series and he personally collaborated with faculty at Atlanta University's School of business, a historically black college, on the contributions of African-American entrepreneurs to the city's economy.
I was honored to have met with Dean Hund and his beautiful family on many occasions and am further humbled to serve as dean today of the school he stewarded with such integrity. I know I speak for all who knew him when I say he will be deeply missed.
Services for Dean Hund will take place this weekend, and individuals wanting to send contributions in his memory will find details on how to support the family's wishes in his full obituary, which can be found here.