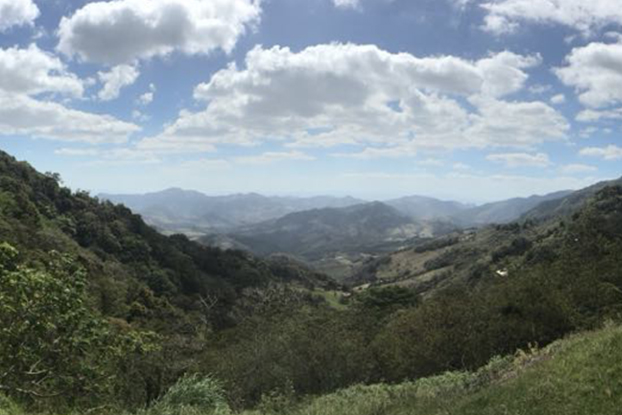 Eighteen students in Goizueta's Social Enterprise class departed Atlanta to go on an incredible cultural and educational journey through Nicaragua and the Dominican Republic. What our class learned from the readings, news articles, guest speakers and basic coffee tasting experience from class could not compare to the enriching experience ahead.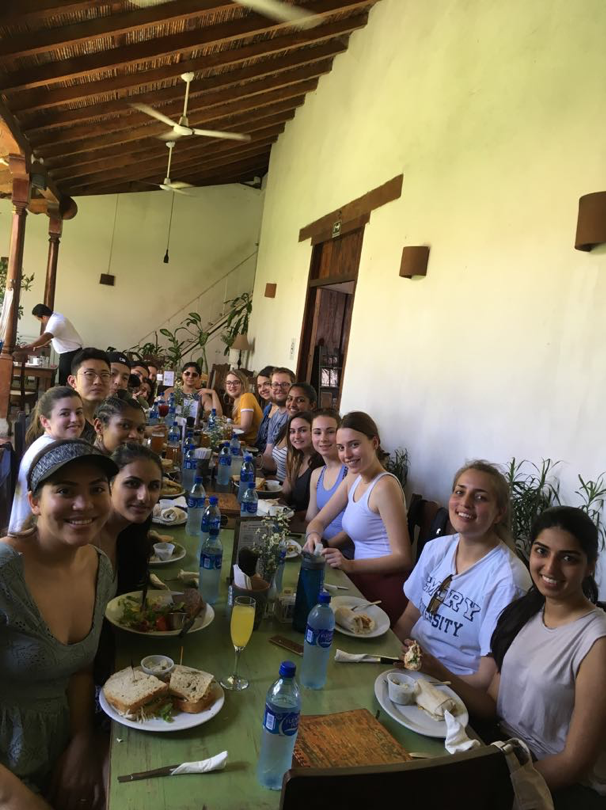 We arrived in downtown Granada and checked into the Hotel con Corazon. To my pleasure, I learned that we were already making a social impact as the hotel's mission is to invest their profit in children's education and school programs.
In the next week, we were exposed to social enterprises, coffee cooperatives and farms, a garment factory and local small businesses. The first social enterprise we visited was UPNicaragua. Their focus is on helping young girls excel in school and uncover new careers through after-school, mentorship and weekend coding programs. We learned how Xiomara Diaz pushed through risks to establish the organization after she witnessed the harsh realities of young Nicaraguan girls that are unjustly exploited and limited in their careers, regardless of their class or status.
Today, Xiomara sustains her programs through the sale of hand-made bracelets, purses and souvenirs. We got the opportunity to make paper-bead bracelets with the artisans and after over an hour of hard work we were proud of ourselves but also had more appreciative of the labor and hands that go into every product sold.
We also visited Tio Antonio's social center and Café de las Sonrisas that is serviced by deaf and disabled workers. Tio Antonio's passion, story, grit and generosity impacted every Goizueta student in the room. Tio emphasized our power as consumers and challenged us to design a new model for international trade. After living 12 years in Nicaragua, Tio told us anecdotally that it is crucial to understand the context, needs and people's sensitivities before acting. He shared with us many of his campaigns and ideas to address the pollution of plastic on the streets, breastfeeding in restaurants and the importance of making women economically stronger.
As we ventured through the streets of Nicaragua and the DR, we saw more of the market imperfections and failures. There is a huge disconnect between how much a farmer or factory worker earns and what a consumer pays for the same product. Leaders in communities point out that the market is too dependent on petroleum and uncertainty is leaving people without jobs and breaking families apart. At Alta Gracia in the Dominican Republic, we saw how the living wage allowed local cellphone shops, agro-business and houses to flourish and increased the opportunity for families to send their kids to college. Yet, these benefits only reach 128 families and the company continues to face the challenge of scaling their model.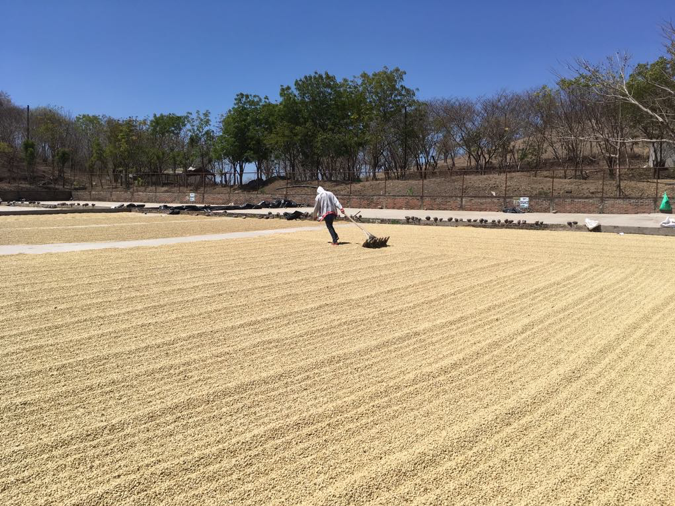 We got closer to nature and coffee farmers when we traveled to Prodecoop and Byron's Farm. Byron's passion for the environment showed us how the act of drinking a cup of coffee connects us to a bigger ecosystem; Byron described, "the bean comes from the plant which is powered by sun and quenched by the rain and where the soil rich in minerals is produced by the cow who feeds on the mountain and drinks from the river."
Overall, these words nor pictures can compare to the stories and conversation we had with locals. Experiencing happiness and gratitude for one's mere presence, witnessing frustration and faith and tasting cultural richness in poverty, broadens one's understanding and desire to change the world.
In the end, my biggest takeaway was that globalization has disconnected people. However, we can change the future if every person all the way to large corporations take the time to diagnose problems on the ground and build interpersonal relationships with people in need.
Please visit the organizations' websites and show your support by liking, sharing or donating!