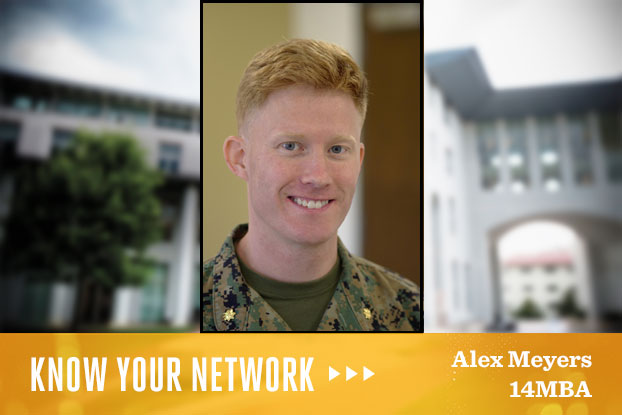 As our nation and Emory University celebrates Veterans Day on November 11th, this month is a time to remember the military personnel−active duty and veterans−who have stepped forward to serve. In this issue of Know Your Network, we celebrate servicemen and women. We asked Goizueta alumni to share insights, their rank and how their military journey still impacts life and work today.
---
Alex Meyers 14MBA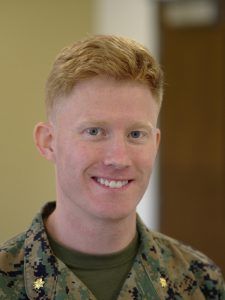 Manager
Ernst & Young
Tell us a bit about yourself.
Alex is a manager in EY's FSO Advisory practice under Strategy and Business Transformation. In addition, he is a United States Marine Corps Major serving in the reserves. Alex is a civil affairs officer with the 3rd Civil Affairs Group out of Naval Station Great Lakes, Illinois. Prior to completing his full-time MBA at Goizueta, he was stationed in Okinawa, Japan, as an active duty Intelligence Officer.
What is your rank in the military?
I am currently a major in the U.S. Marine Corps Reserves.
What element of the military journey do you still use today in life or work?
Since I train one weekend a month and two weeks a year, plus train overseas each year, often I utilize different skill sets I've learned from both business and the military. For instance, the Marine Corps has helped me in my civilian role by providing different viewpoints and perspectives.
Who inspires you and why?
My Colonel from my first command taught me to always do things right the first time.
What is the best advice you've ever received, in business or life?
Don't make the same mistake twice.
What is your definition of success?
Success is all about reaching your goals. It can mean something totally different for each person.
Is there a lasting lesson, memory or skill gained from business school that you particularly remember or credit your success to?
All the friends that I made during my time at Goizueta and the trip to Mexico City with my classmates.
What advice do you have for today's business students?
Don't stress it, there will always be another day.
Please describe some professional and personal goals.
Try to enjoy life more. I tore my Achilles tendon last year and have had a full year of recovery. Recently, I got the Vail Epic pass and plan to ski a lot more this year.
What is a professional moment or accomplishment you are most proud of and why?
I participated in earthquake relief efforts while on active duty in Japan. It was a tough time for Japan, and I was lucky enough to be able to help out during a catastrophic event.