For someone tasked with the advancement of higher education, sometimes the advancement of that career involves a change of focus. Dillon Boggs spent his early career in Power Five athletic development but now manages the major gifts team focused on academic development for Goizueta Business School at Emory University.
Born in Marietta, GA, moving from the University of Miami to Emory in 2020 represented a homecoming for Boggs, the managing director of development for Alumni Advancement and Engagement. His role is to be out in the Atlanta-area and South Florida community meeting with alumni to share the unique engagement opportunities for Goizueta graduates while also advocating for philanthropic support to bolster school strategic priorities.
Boggs was drawn to advancement based on the opportunities he was afforded through athletics and a study abroad trip, both funded by alumni. "So, the light bulb turned on. Why would I not do this for the rest of my life and give future generations the same chances that I had?"
The Purer Form of Philanthropy
After four years as a collegiate basketball athlete, Boggs wanted to work in sports but was unsure if he wanted to pursue a career in coaching. Fortunately, he was exposed to the world of fundraising and development in higher education by Elizabeth Briggs, the spouse of one of his coaches, Chris Briggs, at Georgetown College in Kentucky. This introduction led to an internship at the University of Kentucky.
After a year of athletic development at the University of Virginia under Dirk Katstra, executive director of the Virginia Athletics Foundation, he worked for the University of Miami with the Hurricane Club. It was while working full-time at Miami that Boggs earned his master's degree in sports administration and then shifted focus from athletics to academic development. "At that point in my career, I had a solid understanding of athletic development, but I wanted to be more well-rounded," he explains. "I pivoted to gain exposure to the academic side of the house."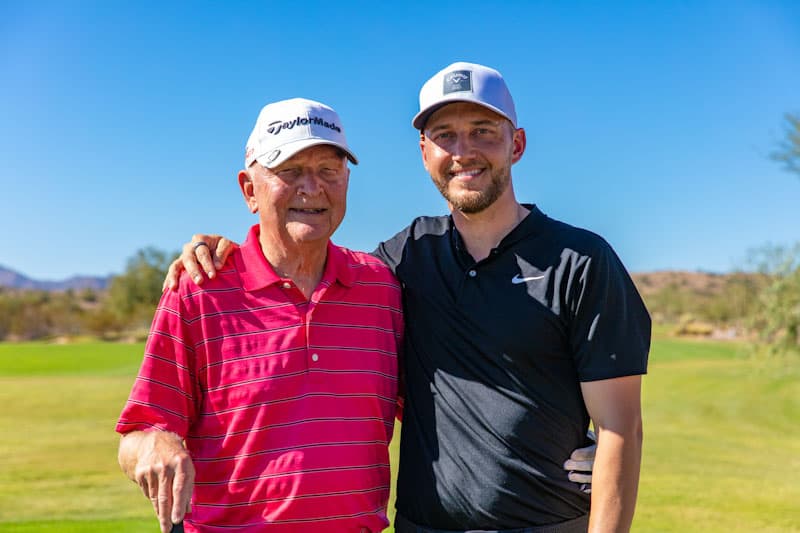 Boggs describes his time in athletics as fast-paced, often in the "limelight" at games and events while supporting student-athletes. Academic fundraising, by contrast, tends to be less transactional and can reflect a purer form of philanthropy.
I am fortunate to work with so many alumni that want to give because of their time on Emory's campus, the value of their Goizueta degree, the relationships they've kept with faculty and classmates, and how the school set them up for success

Dillon Boggs
Boggs is active in sports, playing golf, and practicing yoga, though he doesn't visit the basketball court as often as he did in college.
As a student, before transferring to Georgetown College, a small private NAIA institution in Kentucky, he played Division I basketball at Gardner-Webb University in North Carolina. In November 2007, Boggs experienced a highlight of his athletic career as a member of the team that knocked off college basketball powerhouse Kentucky in the 2K Sports College Hoops Classic preseason tournament. His team advanced to the semi-finals in New York with Memphis, Connecticut, and Oklahoma, and played two games in Madison Square Garden. Boggs recalled, humorously, that most of the pre-printed marketing and T-shirts for the tournament featured Kentucky, which was expected to appear. "It was the best kind of upset."
Emory University has launched 2O36, a university-wide giving campaign aligned with strategic priorities. With an eye on Emory's bicentennial, 2O36 will spearhead a movement to shape the future, providing access to transformative and experiential learning for students across its schools and colleges. Contact Dillon at Dillon.boggs@emory.edu, and learn more about Goizueta's strategic giving priorities.