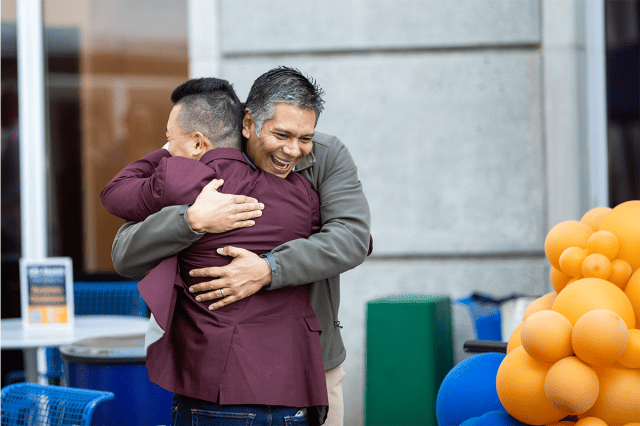 Emory Eagles could not have asked for better weather for their 2023 "Emory Heart + Atlanta Soul" Homecoming Weekend; a mild breeze stirring the rust-colored leaves and plenty of golden autumn sunshine laid the scene for a perfect fall weekend in which alumni, parents, and students gathered to greet old friends and make new ones.
Events launched last week and revved up as the week progressed, including the annual concert (featuring Fivio Foreign, Rich the Kid and Baby Tate), film screenings on McDonough Field, the Graduate Alumni mixer at Dr. Scofflaw Brewing on Thursday, the Alumni Kickoff Party on the Quad on Friday evening, and a Family Town Hall with President Fenves on Saturday.
Attendees were spoiled for choice as nearly every Emory school and unit showed their spirit in their own unique way, offering myriad events for participants to explore, including the grand opening of the Emory Interfaith Center; special exhibitions and tours at the Michael C. Carlos Museum; and numerous sporting events including men and women's soccer. And of course, fusion food trucks, eclectic music performances, and crafts and activities for kids on Saturday's annual Food and Music Festival offered something for all ages and interests.
Goizueta Homecoming & Reunion Celebration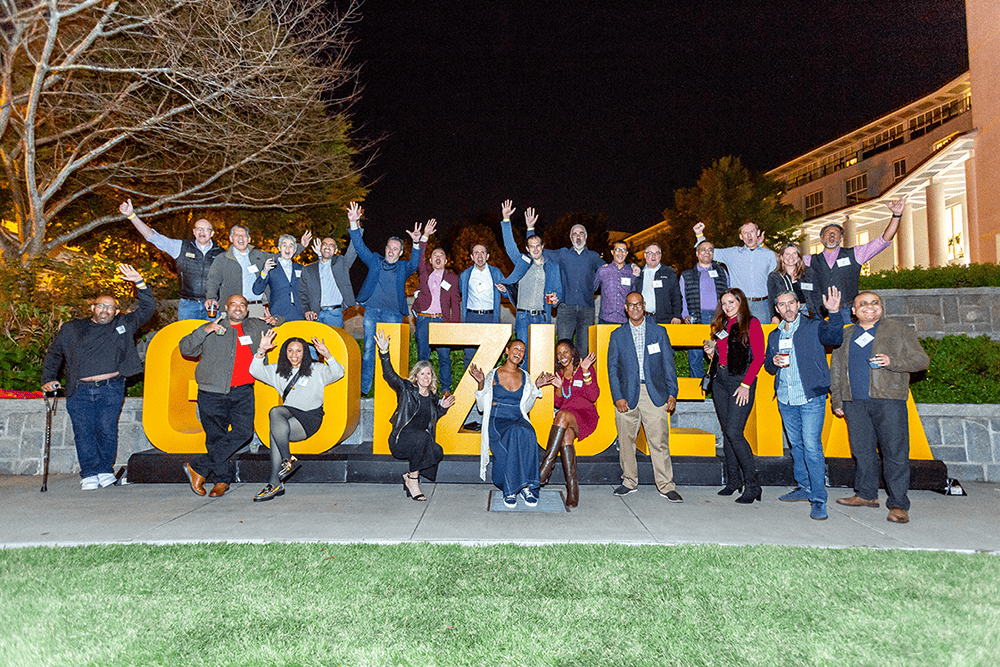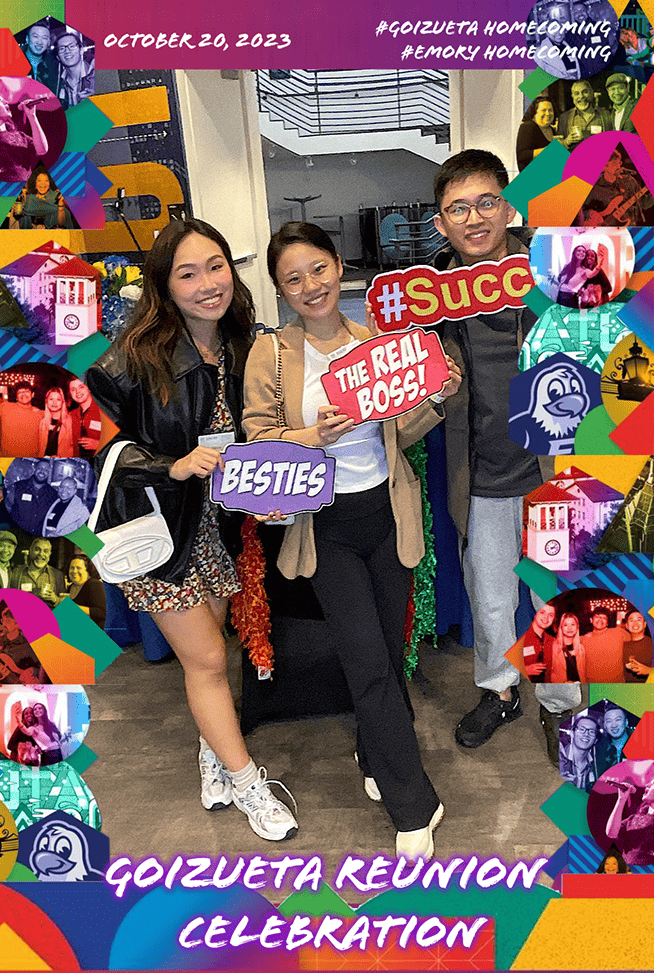 The Goizueta-geared festivities launched Friday evening across Jenkins Courtyard and the Coca Cola Commons, where over 300 alumni, faculty, and staff got together to hear Dean Gareth James speak and enjoy food and drinks, a live DJ, and document the good times with a photo booth. This special edition of KEGS stirred plenty of nostalgia among alumni.
"Homecoming & Reunion Weekend is without a doubt my favorite time of year. It is incredibly heartwarming to see alumni coming back to campus (often with their families) and flying in from all over the world to reminisce and create new memories with their cherished classmates," says Lindsay Topping, Goizueta managing senior director of alumni engagement. "We had an amazing turnout this year and are already looking forward to the next one in 2024."
Preview some highlights of Friday evening in the slideshow below:
Rekindling Connections at Goizueta Reunions
In addition to Emory's main events Saturday, several Goizueta classes enjoyed special events for their milestone reunions. Below is a highlight reel featuring a handful of the many alumni catching up with their classmates and meeting each other's spouses and families. The Full-time MBA Class of 2003 celebrated their 20th Reunion Saturday event on the Jenkins Courtyard:
The Full-time MBA Class of 2013 gathered at Wrecking Bar Brewpub for their 10th Reunion:
Don't wait until next year's Homecoming to connect with your fellow Goizueta alumni! Keep up to date on Goizueta happenings and kudos on LinkedIn, Instagram, Twitter, and Facebook.
Do you have a new role or address? Update your alumni information.