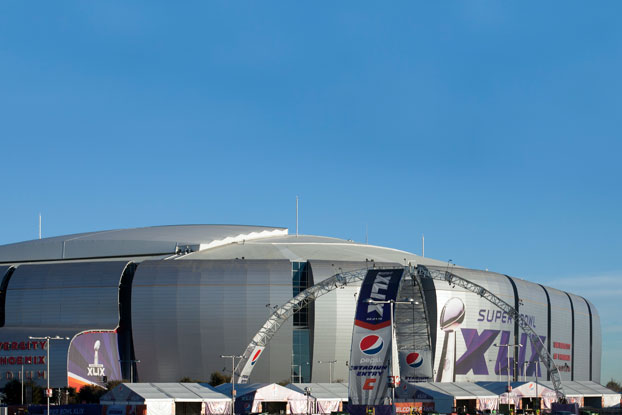 One team has been to six Super Bowls over the last 12 years. The other is making just its third appearance, but seeking a back-to-back victory. When Seattle and New England meet on the field Sunday for Super Bowl XLIX there will be no shortage of storylines.
Some of which include the swirling buzz of social media flying through devices in the stadium and in the houses of millions.
Manish Tripathi, an assistant professor in the practice of marketing at Goizueta, examines social media trends in sports. In an interview with EmoryBusiness.com, he discussed the value of each team's brand on various digital and traditional channels. While the Patriots have more followers, he picks the Seahawks to win the social media battle and the game.
[soundcloud url="https://api.soundcloud.com/tracks/188500352″ params="color=002878&auto_play=false&hide_related=false&show_comments=true&show_user=true&show_reposts=false" width="100%" height="166″ iframe="true" /]
[accordion]
[acc title="RELATED: Alumnus discusses Super Bowl halftime with Adweek"]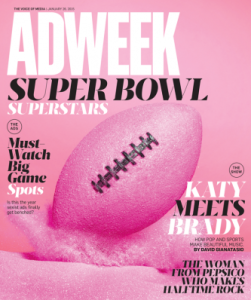 Beats by Dr. Dre CMO Omar Johnson 04MBA says music and sports, working together, play a role in engaging today's youth.
Speaking with Adweek, Johnson highlights some of the aspects played up in the Super Bowl halftime show, a large piece of the entertainment puzzle presented in the championship of the nation's most popular sport.
The most notable music-sports integration of the year will ignite screens across the planet on Feb. 1, when pop princess Katy Perry takes the halftime stage during Super Bowl XLIX. Her glitzy, 12-minute set, sponsored by PepsiCo, will be broadcast by NBC to a television audience expected to exceed 110 million in the U.S. alone. Millions more will stream the show on their computers and mobile devices and tune in worldwide. All told, the event will be viewed in 230 countries and territories…

Then, there's Beats by Dr. Dre, which has never backed a concert tour or produced a live public show. Even so, it routinely creates ads that generate plenty of attention for the brand, artists and athletes involved. Beats earned raves last year (and 27 million YouTube views) for 'The Game Before the Game,' an epic World Cup-themed spot starring Brazil's Neymar Jr., set to the intense strut of 'Jungle' by Jamie N Commons & The X Ambassadors. Also last year, Beats set LeBron James' Cleveland Cavaliers homecoming to Hozier's gospel-rock anthem "Take Me to Church." Artists like Jay-Z and Kendrick Lamar have created or remixed material specifically for Beats' sports-themed commercials.

In fact, Beats has taken over some chores previously handled by labels. That trend is expected to continue as more brands become directly involved with artists. 'I get texts daily [pitching] new and unreleased music, [and] artists come to the office and play new music all the time,' says Beats' Johnson. 'Brands have budgets, labels don't—it's that simple.' And many artists, established or just starting out, are eager to reach the young, hip audience that Beats can deliver. 'We know when, where and how to push an artist,' Johnson says. 'Most brands don't.'
Click here for the full story.
[/acc]
[/accordion]
"Social media is really a tactic that should be representative strategically of what assets you have," he said. "You can't create personality on social media… Ultimately good social media is going to be a reflection of what's already there."
Seattle, with Richard Sherman and Marshawn Lynch, bring more personalities to the table.
"From a marketer's perspective," Tripathi adds, I think there's a lot more you can do with the Seahawks than the Patriots."
In the interview, Tripathi also discusses:
Advanced metrics being used to investigate accusations against the Patriots
The strength of the NFL brand and long-term implications
Details to watch in 2015 Super Bowl advertising
Related Topics:
About Manish Tripathi
Manish Tripathi joined the Goizueta Business School faculty in 2008 after completing a PhD in marketing at the Kellogg School of Management, Northwestern University. He earned a BA in economics from Stanford and, prior to his doctoral studies, worked for four years as a marketing and business development manager at Homestead Technologies, a software company in Menlo Park, California. He also worked as a financial analyst for the investment bank Hambrecht & Quist , conducting valuation, financial advisory, and transaction execution for technology and emerging growth companies. His research interests include multi-channel strategies, market structure and entry, structural models, and Bayesian statistics.
About Emory Sports Marketing Analytics
The Emory Sports Marketing Analytics website was started to provide an outlet for research on how sports entities (Leagues, Teams, and Players) create valuable marketing assets.  The term "sports marketing assets" may be unfamiliar, but we feel it is useful terminology for thinking about sports marketing.  In particular, we are interested in how sports organizations create brand equity and customer loyalty.   The idea is that sports organizations and their marketing staffs should focus on creating valuable brands and intense fan loyalty.  Valuable brands and loyal fan relationships are both best viewed as assets in that they provide long-term value to organizations, and because these items need to be managed and protected.  As academics, our work tends to use a combination of statistical tools and consumer behavior theory.