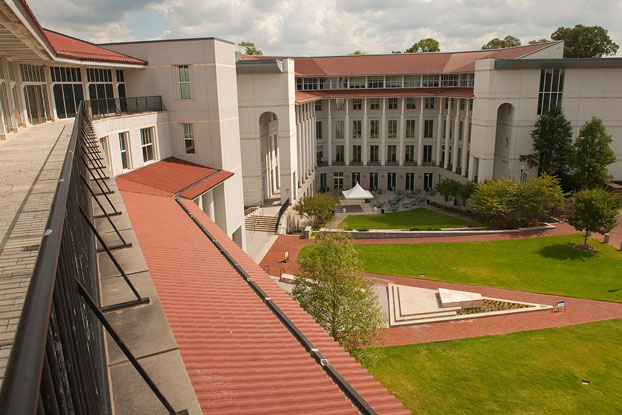 ATLANTA — U.S. News & World Report released its annual rankings of graduate business schools today, which includes the Full-Time, Evening and Executive MBA programs at Emory University's Goizueta Business School.
[highlight]The three graduate programs have ranked in the top 25 of the publication's listings for nearly a decade[/highlight]. In 2015, the Full-Time program ranked No. 21. The part-time, Evening program ranked No. 15. The Executive program ranked No. 23.
"I'm proud our programs are consistently listed among the top 25," Dean Erika James said. "At Goizueta, we are committed to excellence. Rankings are important because they provide valuable insights to our programs, including areas that may require improvement. I'm pleased with our performance in key areas including increased starting salaries and higher GMAT scores for our incoming students."
Data from the Class of 2014 was used for the full-time ranking, which relies on metrics including GMAT scores, recruiter surveys, salary/bonus data and job and internship acceptance rate three months post graduation. Surveys are also sent to deans and directors at other business schools who are asked to rate academic quality at other accredited programs. The part-time rank is determined, in part, by reputation surveys, GMAT scores, GPAs of entering students and work experience. The Executive program is considered a speciality rank by U.S. News and ranked based on peer voting.
Related Content
U.S. News and World Report rankings homepage
Complete rankings: Full-Time | Part-Time | Executive
Complete rankings methodology
About Emory University's Goizueta Business School
Emory University's Goizueta Business School offers a unique, community-oriented environment paired with an academic prestige and rigor shared with the international acclaim of Emory University. Goizueta trains business leaders of today and tomorrow with an Undergraduate degree program, a Two-Year Full-Time MBA, a One-Year MBA, an Evening MBA, an Executive MBA (Weekend and Modular formats), a Doctoral degree and a portfolio of non-degree Emory Executive Education courses. The school is named for the late Roberto C. Goizueta, former Chairman and CEO of The Coca-Cola Company. For more information, visit goizueta.emory.edu and follow us on Twitter at @emorygoizueta.