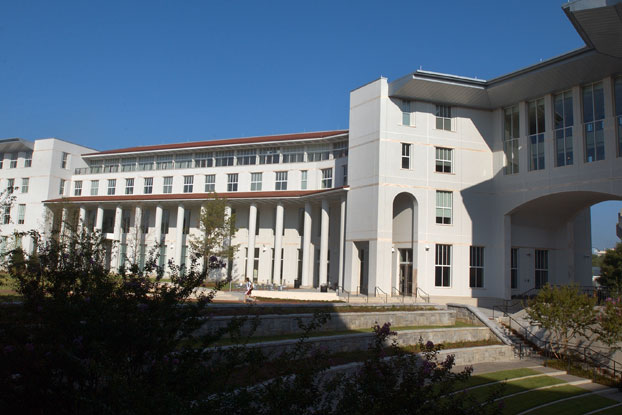 Only Executive Education Program in Georgia to be included in Global Rankings
May 18, 2015 — The Financial Times released its annual rankings of executive education programs today. In this ranking, Goizueta Business School's Emory Executive Education was the only program in Georgia among the global rankings. The program rated #9 among U.S. Business Schools, and was only one of two business schools in the Southeastern United States included in the global rankings.
The rankings, based upon client feedback, consider a range of factors, all of which impact the quality of an executive education program and its ability to impact executives. Emory, specifically, was highly rated among U.S. Business Schools in the following categories:
#7 for the quality of teaching and the extent to which teaching staff worked together to present a coherent program
#8 for the level of interaction between client and school, the extent to which clients' ideas were integrated into the program, and the effectiveness of the school in integrating its latest research
#8 for the relevance of skills gained to the workplace, the ease with which they were implemented, and the extent to which the course encouraged new ways of thinking
#9 for program design
#9 for Follow-up
#10 for the extent to which academic and business expectations were met
"We are pleased to receive recognition for the quality of our work at Emory Executive Education," said Lisa Kaminski, Associate Dean for Executive Education at the Goizueta Business School. "These rankings demonstrate the importance of working in partnership with our clients, listening to their needs and ensuring alignment between their priorities and the learning journey."
Emory Executive Education remains as one of five programs at Goizueta Business School to maintain a consistent ranking among the world's best. Several of Emory's custom programs for corporate partners have garnered recognition from key business publications as well as talent and development organizations over the last decade.
Emory Executive Education offers a range of programs designed to elevate executives' leadership capabilities and business acumen. Firms engage Emory to create custom programs designed specifically to meet their organizational and strategic priorities. The individual executive regularly participates in Emory Executive Education's portfolio of Open Enrollment programs focused on the areas necessary to become a successful senior leader.
About Emory University's Goizueta Business School
Emory University's Goizueta Business School offers a unique, community-oriented environment paired with an academic prestige and rigor shared with the international acclaim of Emory University. Goizueta trains business leaders of today and tomorrow with an Undergraduate degree program, a Two-Year Full-Time MBA, a One-Year MBA, an Evening MBA, an Executive MBA (Weekend and Modular formats), a Doctoral degree and a portfolio of non-degree Emory Executive Education courses. The school is named for the late Roberto C. Goizueta, former Chairman and CEO of The Coca-Cola Company. For more information, visit goizueta.emory.edu and follow us on Twitter at @emorygoizueta.