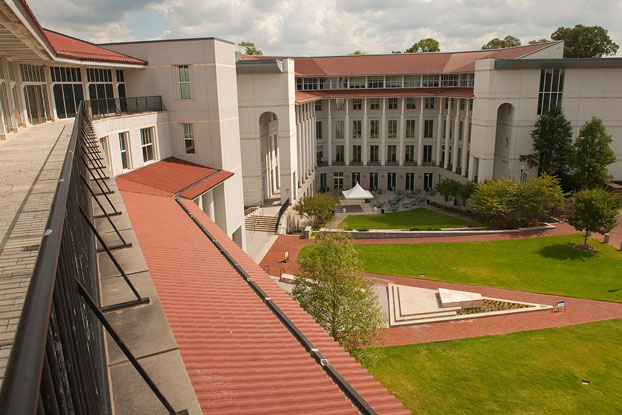 Goizueta Business School announced its full-time MBA class of 2017 Monday. The class includes 167 students from various backgrounds, industries and regions of the world.
Number of Students: 167
Middle 80 percent GMAT range: 620-740
Average Undergraduate GPA: 3.4
Average Work Experience: 6 years
International: 35 percent
Women: 34 percent
Minority: 14 percent
[highlight]The class includes an increase in female students for the second-straight year[/highlight]. The class entering in 2013 included just 24 percent women. Last year's entering class was 30 percent female. The Class of 2017, which is currently partaking in on boarding activities, is 34 percent female.
This class also represents 16 different countries, including a Fulbright scholar from Bulgaria. [highlight]There are 18 U.S. military veterans representing the Army, Marines, Navy and Air Force[/highlight]. There are eight joint degree candidates, four each with the schools of law and public health.
For more information on the school and admissions, visit http://goizueta.emory.edu.
Additional Class Profiles
About Emory University's Goizueta Business School
Emory University's Goizueta Business School offers a unique, community-oriented environment paired with an academic prestige and rigor shared with the international acclaim of Emory University. Goizueta trains business leaders of today and tomorrow with an Undergraduate degree program, a Two-Year Full-Time MBA, a One-Year MBA, an Evening MBA, an Executive MBA (Weekend and Modular formats), a Doctoral degree and a portfolio of non-degree Emory Executive Education courses. The school is named for the late Roberto C. Goizueta, former Chairman and CEO of The Coca-Cola Company. For more information, visit goizueta.emory.edu and follow us on Twitter at @emorygoizueta.