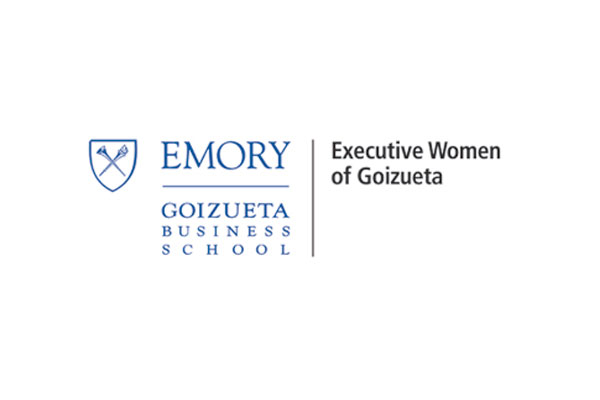 ATLANTA — The Executive Women of Goizueta (EWG), an affinity group whose mission is to create a community that facilitates, promotes and inspires personal and professional leadership for Goizueta women, announced its 12th Annual Advancing Women in Leadership conference today.
The conference will take place Friday, Oct. 9 at The St. Regis Atlanta.
More than 300 professional women will gather for the one-day conference, themed "Diversity Pays Dividends." Attendees can expect to gain insight based on growing evidence that companies that actively embrace gender, generational and cultural diversity out-innovate and outperform those that don't.
The conference features prominent keynote speakers, including Ralph de la Vega, president and chief executive officer of AT&T Mobile Business Solutions and Carla Harris, vice chairman of global wealth management at Morgan Stanley. The agenda includes four concurrent breakout sessions and a networking luncheon during which EWG's annual Guiding Star Award and Bridge Award are presented.
"The conference brings business women to gather for inspiration, education and connection," said EWG President Lucy King (Vice President, Commercial Services at Appriss and a 2012 Goizueta MBA). "This year's agenda shines light on a fascinating truth: that companies with diverse leadership are enjoying more success. We're looking forward to a lively and practical dialogue, and participants will leave equipped to implement, and benefit from, diversity in their own businesses."
Current Agenda
7 a.m. – 8 a.m.: Registration, networking and breakfast
8 a.m. – 2:30 p.m.: Program (including 12:15 p.m.: Networking lunch)
About the Executive Women of Goizueta
The mission of the Executive Women of Goizueta (EWG) is to create a community that facilitates, promotes, and inspires personal and professional leadership for Goizueta women. EWG hosts a variety of annual events designed to help Goizueta women encourage each other to remove barriers, promote diversity and develop into stronger leaders. These events include an Advancing Women in Leadership conference, a speaker series featuring business and academic experts, as well as networking opportunities and discussion forums. For more information, visit www.emoryewg.com.
On Facebook: www.facebook.com/pages/Executive-Women-of-Goizueta
On Twitter: www.twitter.com/ewgemory and hashtag #DiversityPays