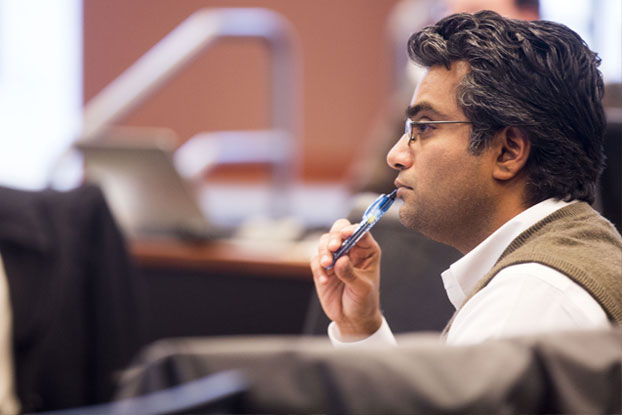 ATLANTA – Emory Executive Education will offer 20 new open enrollment, short courses that will begin in Spring and Summer 2017. Open enrollment courses are individual, short courses designed to strengthen professional leadership ability, working knowledge, and practical skill sets. Emory Executive Education is offering courses in Marketing, Change Management, Business Analytics, Finance, Strategy, Healthcare and Leadership in the coming months. Courses will be taught by professors and scholars, including Goizueta Business School faculty. Costs for open enrollment courses range from $2,000-$6,000 with the first course, Finance & Accounting for Non-Financial Managers, hosted at Emory March 28-29, 2017.
A complete list of course offerings and dates may be found on Emory Executive Education's website.
Open enrollment certificates also launch in the Spring. Individuals can complete a series of short courses in a specified focus area to earn a C-Suite Certificate. Focus areas for C-Suite Certificates include Marketing, Change Management, Business Analytics, Finance, Strategy and Healthcare. Participants can take classes for certificate credit over 36 months.
The Roberto C. Goizueta Leadership Certificate, named after former Coca-Cola CEO Roberto C. Goizueta, focuses on executive leadership and agility. The certificate is comprised of a four-day, required course, the Managerial Leadership Program and two electives from the course catalog. After completing a C-Suite Certificate or the Roberto C. Goizueta Leadership Certificate, participants have the option to further their education with an advanced certificate by completing two additional electives.
To learn more information and register for short courses, visit www.emoryexeced.com.
About Emory Executive Education
Emory Executive Education offers custom executive education programs and open enrollment short courses and certificates to elevate individual capabilities and organizational competencies. Our programs feature Goizueta Business School's acclaimed faculty alongside our diverse network of practitioners who bring business theory and its practical application. We are globally regarded as a leader in executive education, providing rich experiences designed to allow
About Goizueta Business School
Business education has been an integral part of Emory University's identity since 1919. That kind of longevity and significance does not come without a culture built around success and service. Emory University's Goizueta Business School offers a unique, community-oriented environment paired with the academic prestige and of a major research institution. Goizueta trains business leaders of today and tomorrow with an Undergraduate degree program, a Two-Year Full-Time MBA, a One-Year MBA, an Evening MBA, an Executive MBA (Weekend and Modular formats), a Doctoral degree and a portfolio of non-degree Emory Executive Education courses. Together, the Goizueta community strives to solve the world's most pressing business problems. The school is named for the late Roberto C. Goizueta, former Chairman and CEO of The Coca-Cola Company.