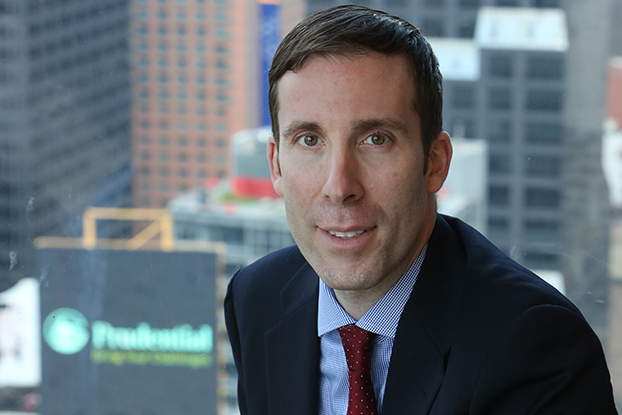 According to Scott Sigal 99BBA, it's often necessary to lead by consensus. Sigal branched out into the business advisory world, after a diverse career in consulting, city government leadership, and real estate investment management. He argues that leadership is less about being right all of the time, knowing the most in the room, or exerting the most authority than it is about finding and bringing together experts to solve the complex challenges facing an organization. As a founding member of Allele Advisors, an advisory firm that focuses on resolving complex and messy organizational challenges, Sigal finds that his past experiences are all coming together to inform his forward-thinking management style.
Business leaders often believe that they need to single-handedly come up with the solution to every critical problem at their company. But leading well is not about being a know-it-all, says Sigal. He contends that even the best leaders have to be willing to pull together a team of experts to develop a winning business strategy. It's more about managing consensus and knowing when to push than being a lone wolf, he argues.
The role of a leader is, more often than not, that of a facilitator, says Sigal. "You have to feel comfortable and realize that you're not going to know everything that needs to be known about every issue," he says. "The business world is increasingly complex, especially at global organizations that are highly regulated. In order to solve problems, you have to feel comfortable with relying on other people to provide the analysis. It's about dissecting the problem and then working together to develop a solution and strategy while maintaining a strong sense of urgency." Sigal credits Goizueta for helping him understand the value of working in teams and across disciplines to resolve business challenges in deadline-driven environments.
His time at Emory and a wide breadth of work experience certainly did inform Sigal's collaborative management style and willingness to take on challenges in a variety of settings. After leaving Emory, he moved to a consulting position at Arthur Anderson and then on to a number of managerial roles inside the Bloomberg administration in the City of New York, Office of the Mayor, eventually serving as the Chief of Staff to the Deputy Mayor for Operations where he worked with Mayor Michael R. Bloomberg on a daily basis. Sigal spent much of his time in city government turning around failing or underperforming functions.
His prowess at consensus building, while keeping the pedal to the metal, helped him in his efforts to get federal stimulus funding and how to allocate it while working in the Bloomberg administration. "The legislation had lots of restrictions on how we could spend almost $10 billion in two to three years, lots of reporting requirements," he notes. "Every agency wanted the money, and every not-for-profit and local elected official was trying to get their hands on it." Sigal focused on the need and, simply, how much good could be done with each dollar, reasoning the approach would be one that was hard to question. "The experts—public safety, economic development, housing, and social services—had the knowledge and had to convince us and the public that it was going to be money well spent."
Along the way, he also managed to pursue a law degree, inspired by his mother's passion for justice and her work as a defense attorney. Sigal admits that after ten years of working for the City of New York, it was a very difficult decision to leave municipal government. "I don't call it politics because it was really municipal management," he says. The operational challenges of running a city as large and complex as New York City with a municipal workforce of 250,000 can best be compared to running one of the largest corporations in the world.
But Sigal says it came time to apply some of the skills learned while working for the mayor's office to a role back in the corporate sector. In 2010, he became head of project management for Prudential Real Estate Investors, where he moved up the ranks to eventually lead global investor services and oversee portfolio analytics and investor relations. From there, Sigal became a founding member of Allele Advisors in 2016, which specializes in merger integrations, restructurings, operations overhauls, and technology implementations.
He says he has enjoyed co-founding a new firm, noting that the entrepreneurial move was the next and right step in a long career. "After ten years working in the Bloomberg administration, I got used to and embraced waking up in the morning not knowing how I was going to get through the day's challenges," he notes. "That's a difficult level of intensity to replicate and I'm finding that my new role at Allele Advisors affords me the opportunity to bring that sense of urgency to help my clients."