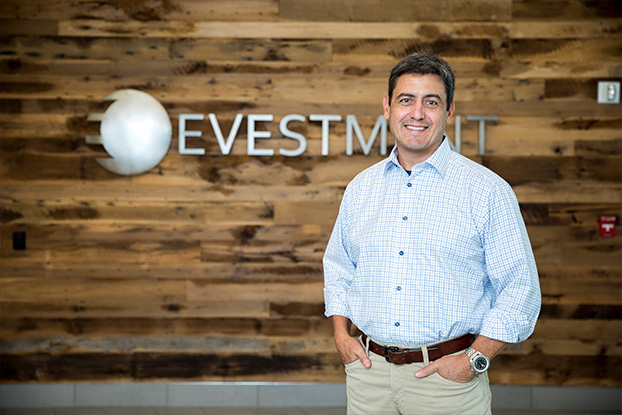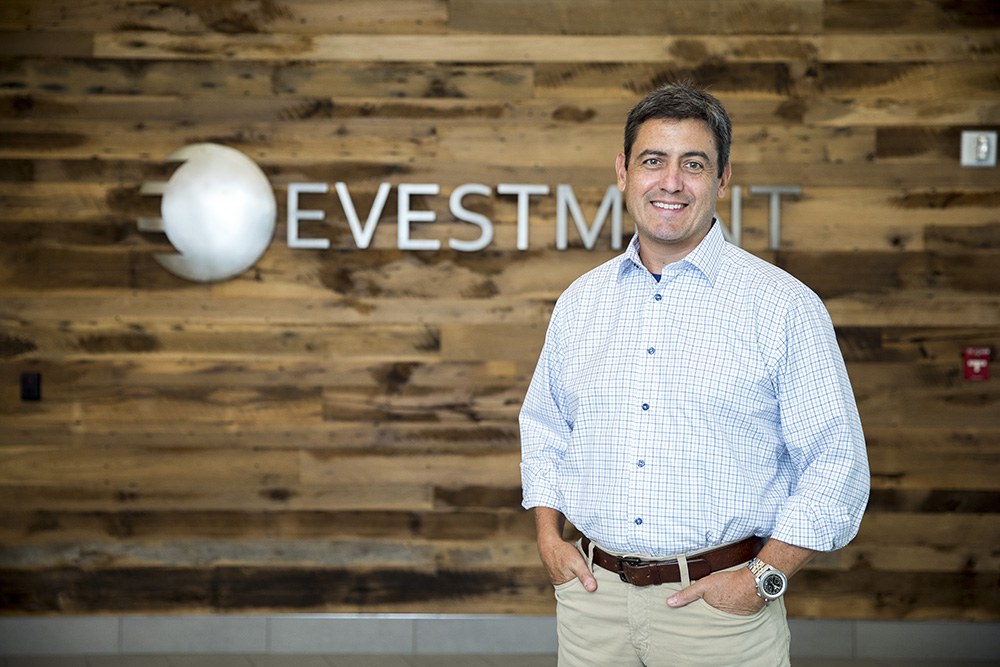 It's been a busy year for Jim Minnick 99EvMBA. In August, the Atlanta Business Chronicle named him one of Atlanta's most admired CEOs. Minnick is the CEO and co-founder of eVestment, an industry-leading content and analytics provider used by asset managers, investment consultants and asset owners to facilitate institutional investment decisions. In March, the company won the Atlanta Journal Constitution's Best Places to Work and a few months earlier, Minnick and partners sold eVestment to Nasdaq for $705 million, with the rights to run the company as a separate entity.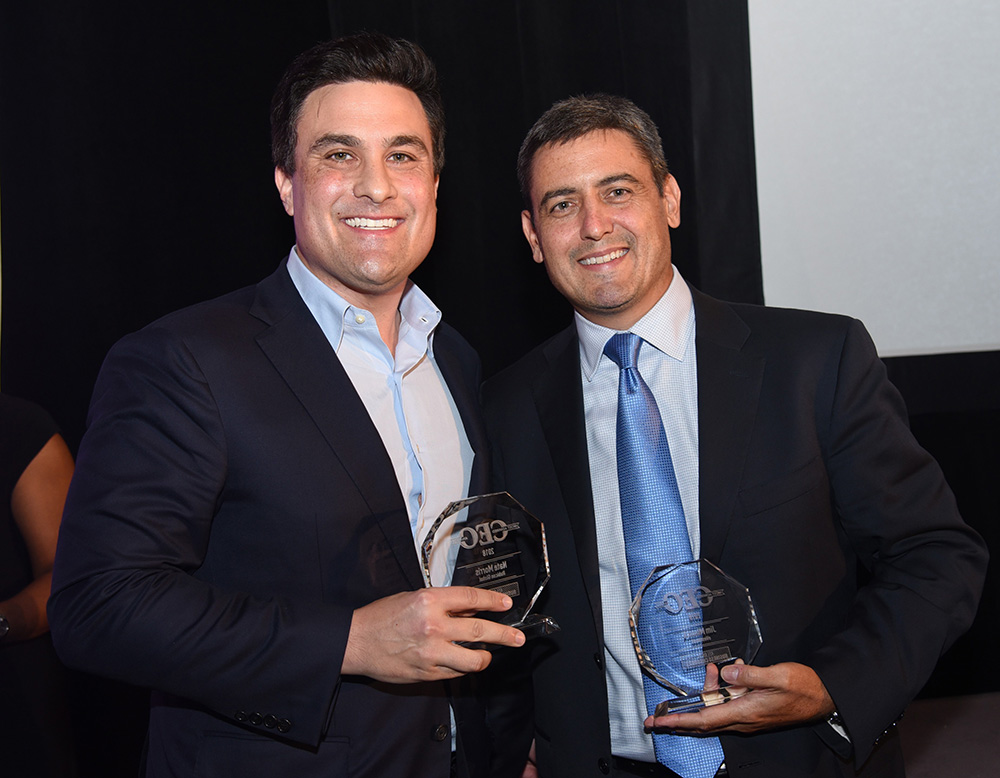 Amidst all of this excitement, Minnick remains steadfast and appreciative. He's a believer in setting lofty goals and speaks of team, collaboration and "the organization." In December when the company's four founders: Minnick and his wife, Karen, Matt Crisp and Heath Wilson rang the closing bell of Nasdaq, he spoke of family. "I want to say how excited we are to be a part of the Nasdaq family and to also say how incredibly thankful we are to all the people for all the amazing support along the way that made it happen."
It's this mixture of intelligence, humbleness and belief in core values that catapulted Minnick and eVestment from a startup to a major player on the global stage. Recently, Emory Business caught up with Minnick and delved deeper into the awards, his decision to sell, and what keeps the man and his team a growing force in data analytics.
---
EB: Congratulations on being selected one of Atlanta's most admired CEOs for 2018. Did this come as a surprise?
Minnick: Absolutely a surprise! We've had the good fortune to be recognized for a number of different business awards and those are always fantastic and very fulfilling for the group, but individual accolades or awards is not something we seek out.
EB: We did a little homework, and there are people at your company who say you absolutely deserve this recognition.
Minnick: That's good to hear!
EB: Clearly, having an outside entity identify you as one of the most admired CEOs is an honor, but what do you consider your greatest strength as a leader and manager?
Minnick: The feedback I hear most often is that I have a strong ability to relate to others, which translates into a broader understanding of where people are coming from, what they are actually trying to say and why they feel it is important. I would attribute that ability to relate to different people to the numerous and diverse environments I experienced growing up as we moved around a lot.
Personally, I think it is my ability to communicate effectively, whether in a conversation or in writing. Being clear about what you think and what you understand to be the situation saves a tremendous amount of time and, more importantly, highlights to people that you want and expect them to be similarly clear in their communications.
EB: We've also heard you started the company with a set of core values that you try to live by and uphold. Would you share those core values and how you model them?
Minnick: When the four of us started the business, we did not have a specific set of core values we were trying to manage around. Honestly, we were just trying to move from a literal startup to a real business. The core values came about four or five years into the business. We had executed on our initial business plan with a lot of success, and we were trying to determine what's next for the business. As we worked through this process of identifying why we were successful in the first place, several recurring themes, or what we now call core values, emerged, and we hoped to replicate them. We settled on a list of six, and they are values we've infused into the organization. They include excellence, integrity, teamwork, focus, innovation and humility/attitude.
Today, we do a number of things to manage around them, including annual awards, where we allow peers to recognize people who demonstrate those core values.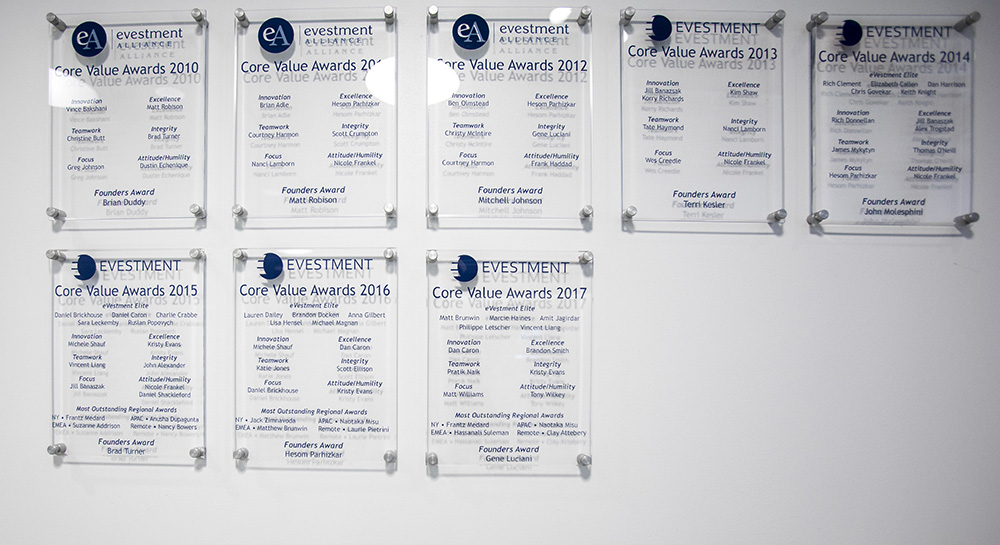 EB: Do you use those values to drive external decisions?
Minnick: Yes. A lot of the core values are characteristics of people and indicative of the kind of individuals that we want to hire and the mindset we need when decisions are being made. It's less of a framework itself on how to make decisions and more about how we want people to act and think, whether they are client-facing or not. For example, innovation. Every company wants to be innovative and often this means bringing new products to the marketplace and gaining the reputation as being innovative, but if you are an employee who is not in a product or client-facing role, what does innovation mean to you? No matter what role you are in there is always an opportunity to do your role better or become more efficient. This requires a mindset that says, "I have to continuously improve and innovate to make progress on what I am doing." It's not just an external definition.
EB: You've noted that core values play a part in the recent sale of your business. Can you share the decision-making process?
Minnick: For us, selling was part of the story, part of the path we needed to go down at that time. Another key to our success is always wanting to find people who are good at things we are not or have the experience we don't. This mindset led to our selling a portion of the business to a private equity firm in 2008. At that time, we knew we needed to expand outside the U.S. and do so aggressively. We needed outside capital to do it. Likewise, similar factors made this current deal attractive. Access to a large team of data scientists, furthering our reach globally to name just a few of the benefits the Nasdaq relationship brings.
But deciding to sell is always a challenge. There are so many questions to answer: How do you assess what is a good buyer for the business or a good home or the right people to work with? There is a tremendous amount of time and effort spent doing those evaluations, but ultimately it comes down to fit: What are their core values and how does a potential organization fit within the framework of what you know makes your business successful?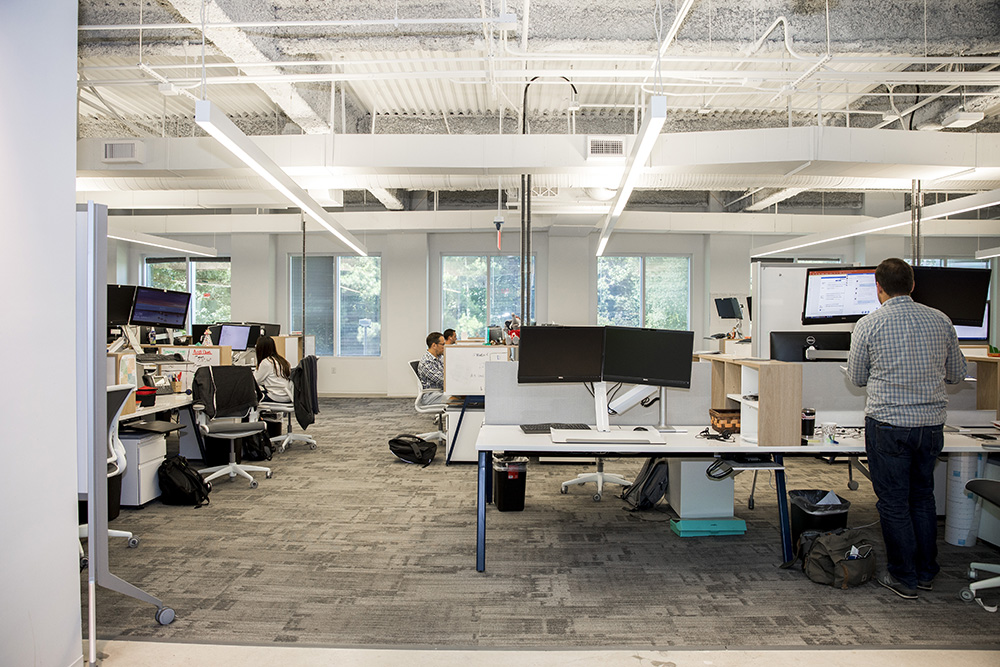 EB: You've embarked on a new relationship with Nasdaq, but have worked with three partners since the company's inception. How have you made it work?
Minnick: I can't tell if we are unique in our partnership, but its been great. One of the partners is my wife, and we have been married for 22 years now. The other two gentlemen and I worked together in our prior life, and they are my best friends. But what we all appreciated about working together is the work ethic. There was a tremendous amount of trust we had in one another even from day one. We always knew that we were going to outwork any problem. And even now, I think we can look back and say that approach was one of the big drivers of success. Also, we did not spend a lot of time thinking about reporting structure or titles. We have always been involved collectively and collaboratively in making decisions. We've been intentional about remaining friends and continue to do things outside of work. In fact, we have a "No Work" policy when we go to lunch, so we can talk about other things besides the decisions that have to be made.
EB: When you started eVestment, did you consider Goizueta a resource to help you formulate the business?
Minnick: Yes. For me it was a real function of timing. I was working on the business plan even before I graduated from business school. So there were conversations with professors, from putting together a business plan to finding software to help me along the way. Since the entire graduate school experience was so fresh, it was ingrained in everything we were doing. It made a huge difference. If I hadn't gone through the program, then the business plan would have focused more on revenue or product — the things that are the most obvious to a startup. What the business school gave me was the perspective [that] there is an entire science to running a business, whether it's finance, or operations, or efficiencies. In a well-performing company, someone has to think about all of those things.
Ultimately, the business plan we created was a great example of thinking about the business from all different aspects, and as we got further into the planning, we had already decided how we would handle these different aspects, so it wasn't just a product idea. From that standpoint, the school was absolutely instrumental in how we were thinking about the business.
EB: Finally, what's the most difficult part of your job and what's the most fulfilling?
Minnick: The biggest struggle for me, especially as the business continues to grow, is how do I best allocate my time? It's not as simplistic as time management, but it is determining what you need to be involved in versus what you need to delegate. I think we did a good job, as an organization, of identifying those big initiatives and big skill sets inside the organization, then hiring experts and letting them build quality teams. Yet, as the business gets larger, the opportunities get bigger and so do the problems — that's when it's important to be honest about what you'd like to do and where you are needed. There's a mantra we follow: Only do what only you can do. Being able to put that into practice is difficult; however, it's absolutely critical — otherwise you find you are a bottleneck for growth inside the organization.
As for most fulfilling, there are many ways to answer this. From my standpoint of being long-term oriented, it's having the opportunities to look back at all the things that have been accomplished. For example, we still create a five-year business plan and set audacious goals, but setting a goal for the organization and being able to look back and say, "Hey, you know, we set a goal that we thought was extremely difficult and we had tremendous success." It almost doesn't matter if you specifically meet the goal, exceed it or fall just short, it's more that we put a lofty ambition out there and were tremendously successful as we strove for it. Those types of moments are always extremely fulfilling and extremely motivating, especially because it communicates to the team that we can accomplish whatever we set our minds to.