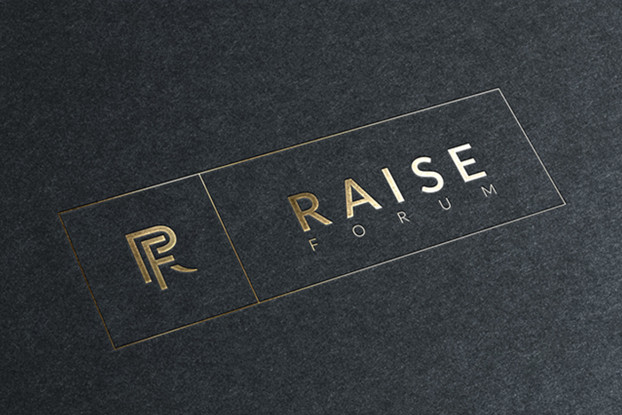 When startup companies' growth accelerates rapidly, debt or equity capital often emerges as a top priority. On May 15, seven regional businesses earned the right to pitch their strategic plans and funding goals to an invitation-only audience of investors during the first ever virtual RAISE Forum. RAISE, which stands for Retention and Advanced Investment for the Southeast at Emory, began in 2015. Since that time, nearly a third of invited companies have been successfully funded. "Because of travel restrictions around COVID-19, we moved this Spring RAISE session online," said Forum co-founder Charlie Goetz, Goizueta distinguished lecturer in entrepreneurship. "Going virtual enabled a record-breaking 83 qualified investors to participate from their home bases."
The primary goal of the RAISE Forum is "to fuel the Southeastern entrepreneurial ecosystem by connecting early-stage in-revenue businesses to qualified regional investors, then keep those businesses here long-term to strengthen our economy," explained Goetz. "The RAISE Forum is very committed to growing the entrepreneurial ecosystem in the Southeast."
"We are laser-focused and purposeful on the goal of funding startups. We are committed to connect investors and startups directly so they can reach their common goals of funding without distractions," said Amelia Schaffner, Goizueta director of entrepreneurship. "We aim to help companies get through the funding stretch often referred to as the 'Valley of Death,' during which funding needs often exceed revenue. It is tricky to cross that chasm, and it is especially important for companies to find early-stage investors."
Barry Etra is president of the Keiretsu Forum Atlanta, and co-founder of the RAISE Forum. "This unique event is held at Goizueta twice annually, once in the spring and once in the fall. Presenting companies are guaranteed quality time to interact with investors through sharing their pitch, a Q&A session, and private breakout rooms." The Forum does not take any equity or money from either investors or startups.
Seven business leaders earned the chance to present at the Spring 2020 RAISE Forum. They were Michael Biron, CEO of Altis Biosystems, Angela Fusaro 01C 17EMBA, CEO of Physician360, Brian Handly, CEO of Reveal Mobile, George 'GB' Pratt, CEO of ModifyHealth, Christian Ries, CEO of JonnyOnIt, CEO Kerry Schrader and President Ashlee Simmons of Mixtroz, and Mark Engelen, CEO of RXLIVE Inc.
"For future sessions, we're seeking a broad portfolio of applicants from software to manufacturing to match our expertise in healthcare, fintech, and growth," Etra said. "Applications are always open."
Participants Perfect the 8-Minute Pitch for Investors
To participate in the RAISE Forum, investors must meet certain rigorous criteria. "We allow only investors who are based in the Southeast, are able to write a $250K check, and are active investors," said Etra. "We have something at RAISE for everyone."
Applicant companies need not be affiliated with Goizueta but must be in-revenue or have contracts and deals in hand. The company's product or service must have a proven business model. Though companies should be seeking an investment round between $500K and $5MM, "they should need the funds to scale up or increase their current capabilities," Goetz explained. "Selected companies must also agree to attend Goizueta training to refine their pitch."
In-depth preparation is critical. Schaffner noted that lead-up to the Forum is the final part of the classroom entrepreneurship practicum. "Students are involved in working sessions. They work closely with Goizueta and industry coaches to screen the startups in a pre-diligence process, learning the language and tools of early investing, as well as witnessing the coaching process that startups undergo to make their pitch more appealing to investors. The university's goal is to provide students with the foundational skills to grow their business or become an investor, whichever route they might choose. In addition, the Forum provides a great opportunity for Goizueta to grow relationships with the early-stage investor community, should our own startups need funding for themselves."
During the RAISE Forum, investors and startup companies are on a level playing field in what Etra has dubbed "a pure funding environment." Presenters are given eight minutes to pitch, followed by a seven-minute open question and answer session. Compared with other rapid fire pitchfests this session's companies have participated in, the RAISE Forum's eight-minute format is called "the sweet spot." All participants appreciated the precise follow-up questions by investors and looked forward to providing more detail in the post-Forum, private breakout rooms for each company to meet with interested investors.
Investors are not shy about asking the tough questions of presenters, and in turn, good business leaders know their facts. This year, investors needed more details about patents and proprietary technology, timing on grants, specific competitors, compatibility issues, consumer awareness drivers, consumer buy-in, liability and privacy concerns, customization and white-label options, sales models, average ticket price, distribution, year-to-date revenue, revenue share, billing, enterprise valuation, lead investors, and exit opportunities and strategy.
"What makes the RAISE Forum unique is the investors-only discussion" after each presentation, said 2018 Forum participant Jeff Williams, partner at Baseline Capital Group. Also participating in 2018, investor Michael Schwartz 03MBA, head of strategy and capital markets at Hive Financial Systems, said he appreciated "Emory coming back to the community and having a very finely curated group of investors, who are not only just about money but are willing to be active and provide guidance. It's really collegial."
Open Call for Startups to Apply
Tapping into relationships with incubators, investment groups, and venture capitalists, the RAISE Forum puts out an open call for startups to apply online for future consideration.  From the applicant pool, candidate companies are narrowed down to the top seven or eight. "By narrowing down from a pool of 50-70 applicants to 15-20 semifinalists to 7 presenters, we ensure as high a quality cohort as possible," said Etra.
The success stories continue to grow. "When we started the RAISE Forum, we wanted to beat the national pitchfest funding average of one to two percent by a factor of ten. We are proud to say we have done that," said Etra. "In addition, one of our participant companies has made a successful exit."
Startups that did not meet the criteria to participate should continue to apply for consideration. "It's important that we run the RAISE Forum every six months," said Etra. "You may be too early now, but next time you might not be. Many of our finalists have been through this process at least once. Keep trying and know that everybody who is interviewed gets personalized feedback on their progress."
A regular RAISE Forum participant, Goizueta's Entrepreneur in Residence Sig Mosley 68BBA, affectionately known as the "godfather of angel investing in Atlanta" and managing partner of Mosley Ventures, has invested in 132 startups and had 105 liquidity events, and is responsible for the largest venture deal in the Southeast, the $5.7 billion acquisition of Tradex by Ariba. In his honor, Goizueta hosts the Siggie Awards to reward early-stage investors in Atlanta. Nominate a candidate today.
Learn more about how your company can participate in the RAISE Forum.