Home
Tags
Organization and Management
Tag: Organization and Management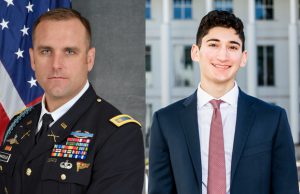 ATLANTA, GA -- (May 11, 2020) – The Goizueta Business School today announced the winners of its prestigious Roberto C. Goizueta Award for Leadership:...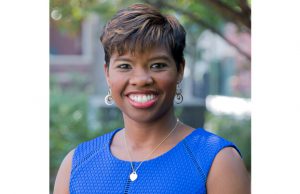 Following an extensive search, Reshunda Mahone joined the Goizueta community as assistant dean and senior director of...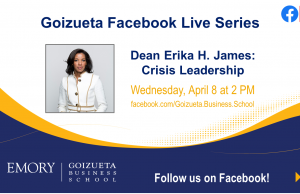 Goizueta Business School Dean Erika James discussed business crises and crisis leadership and took questions from a Facebook audience.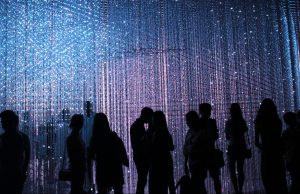 John Kim on strategy development and implementation for an unpredictable business world.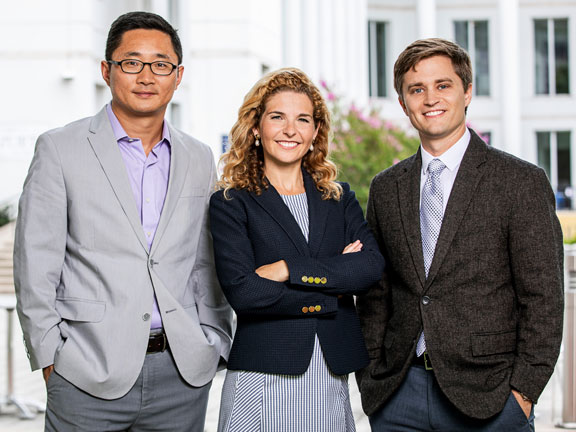 Goizueta Business School welcomed four new faculty members in Fall 2019.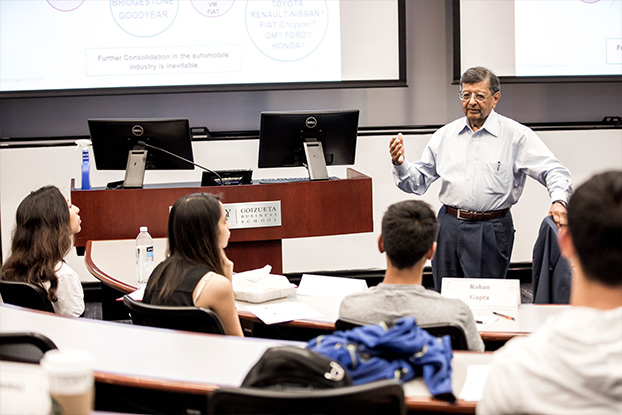 The BBA Program is undergoing a comprehensive faculty-led review to ensure that Goizueta's undergraduate students are best prepared for the organizational and social challenges...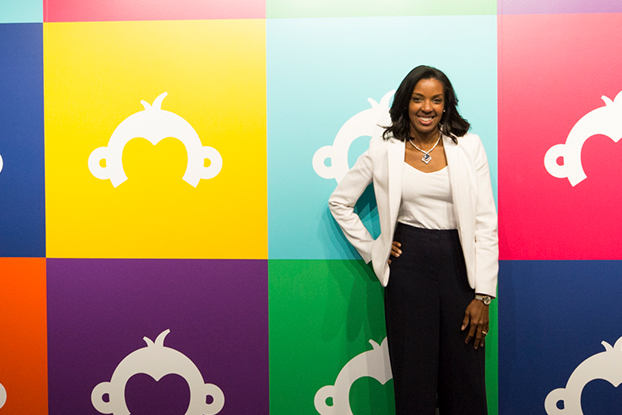 SurveyMonkey, a leading global provider of survey software products, announced today the addition of Erika Hayes James—an award-winning educator, accomplished consultant and published researcher—to its board of directors. The SurveyMonkey board now has an equal representation of women and men.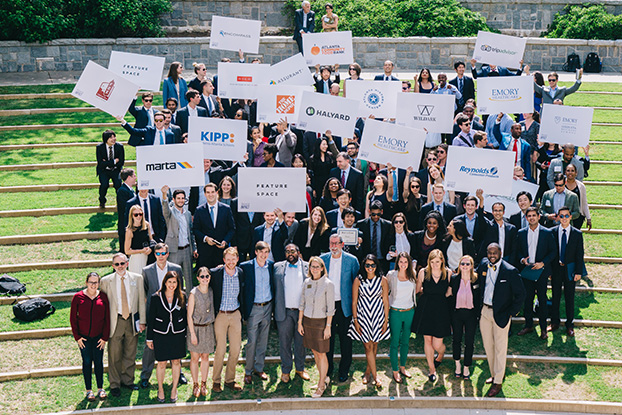 At the end of spring semester, the halls of Goizueta were abuzz when nearly 300 business executives from a multitude of Fortune 500, mid-size, entrepreneurial and nonprofit organizations came to campus for Goizueta's IMPACT Showcase Day.
Business education has been an integral part of Emory University's identity since 1919. As Goizueta's 100th anniversary approaches, Dean Erika James has selected one of the school's most recognized and active staff members to lead the birthday effort.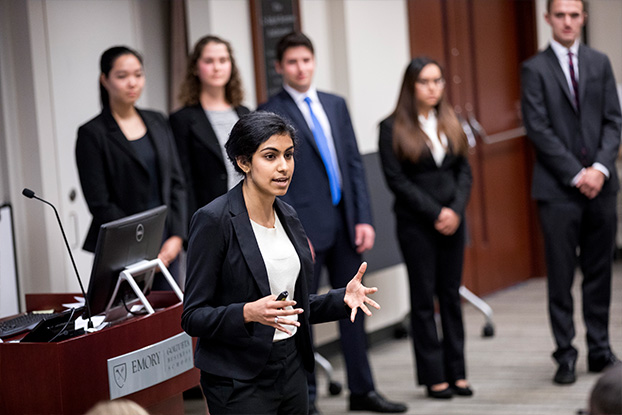 When passersby recently walked through Patterson Green, it was hard to miss two unusual items resting on the lawn. Two lavish Mercedes vehicles visited Goizueta caused onlookers to slow their step and snap a few photos. While the cars added a unique touch to the green, they were actually serving a larger purpose.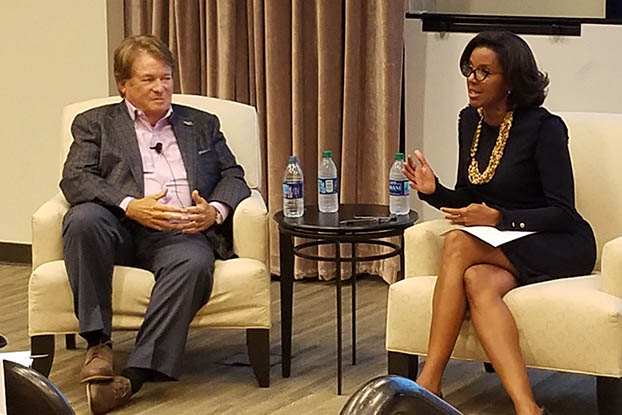 Recently, SunTrust's Jerome Lienhard sat down with Dean Erika James for a fireside chat on the topic of risk. Lienhard is the chief risk officer at SunTrust Banks and is responsible for the company's risk discipline.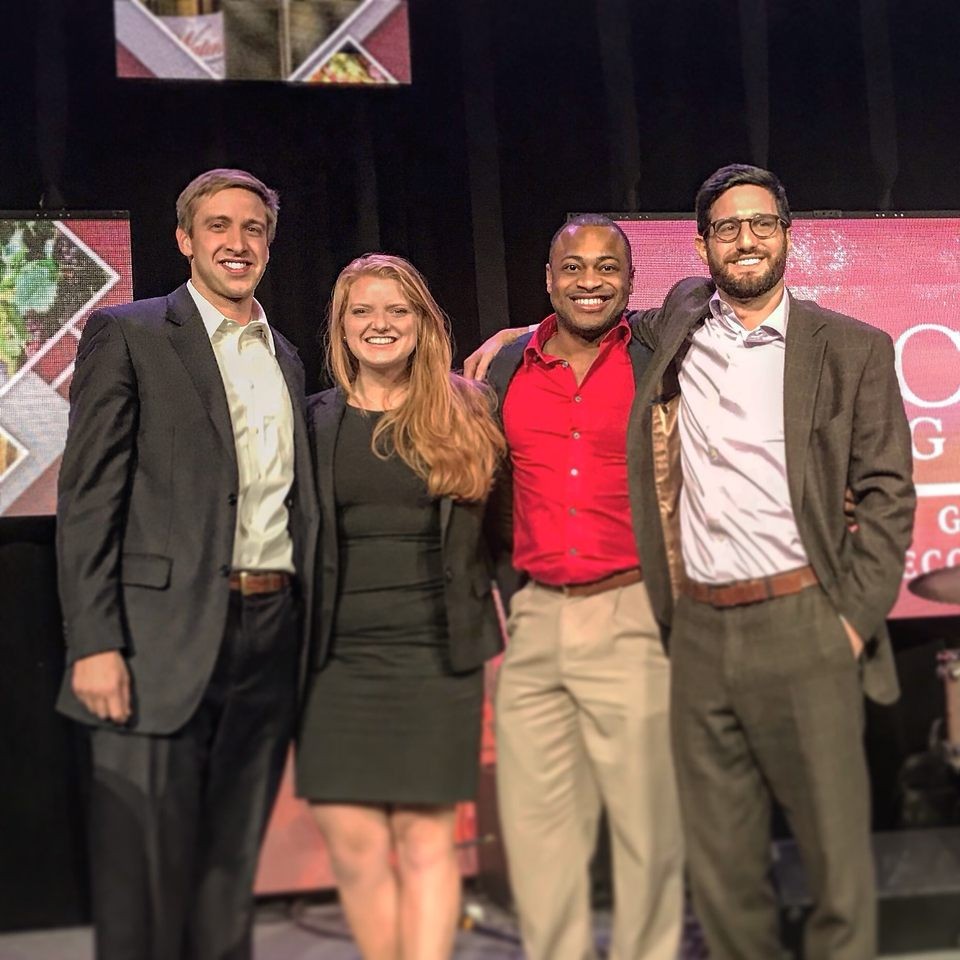 A group of Emory students with a focus on real estate will be heading to Seattle to take the stage in the finals during the third annual CoreNet Global Academic Challenge.