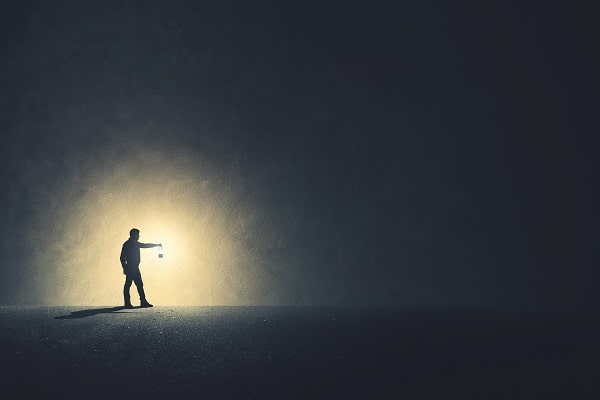 Did the COVID-19 pandemic have a silver lining? According to Professor Andrea Dittmann and an interdisciplinary team of researchers, the answer is, "Yes."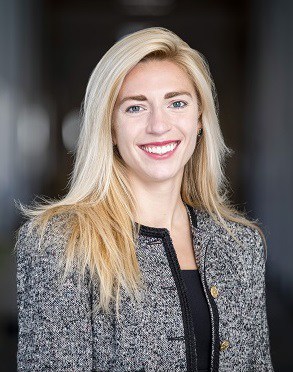 In 2020, when it became clear that the COVID-19 pandemic would upend daily life, Andrea Dittmann decided the research she'd been doing could wait. Typically, Dittmann, Assistant Professor of Organization & Management, studies the sources of—and solutions to—inequality in the workplace. "The pandemic is a very distressing thing, but from a research standpoint it's fascinating to study," Dittmann said. "The pandemic laid bare all of the inequalities that I've been studying for years."
Dittmann, along with colleagues Ellen Reinhart and Hazel Rose Markus from the Department of Psychology, Stanford University; Rebecca Carey, Department of Psychology, Princeton University; Nicole Stephens, Management and Organizations, Northwestern's Kellogg School of Management; and Hannah Birnbaum, Organizational Behavior Area, Olin Business School at Washington University in St. Louis, decided to study how experiencing personal harm as a result of the Covid-19 pandemic influenced people's attitudes and behaviors towards equality. In their paper, "Personal Harm from the Covid-19 pandemic predicts advocacy for equality," published in the January 2023 issue of Journal of Experimental Social Psychology, the researchers write that experiencing greater personal harm in the early stages of the pandemic was "associated with increased advocacy for equality one year later."
These findings are noteworthy. For decades, psychologists have studied Americans' tendency to rationalize existing inequality as a consequence of individual or "internal" attributes (e.g. differences in work ethic) rather than as a product of larger structural, external, and uncontrollable factors such as bad luck, discrimination, or differences in educational opportunities. "Americans tend to explain people's life outcomes as free from the constraints of history, other people, and social systems. Instead, life outcomes are seen as a product of individuals' personal preferences, choices, or enduring characteristics," they write.
Lessons from Firsthand Experience
While previous studies have shown that increasing a person's exposure to inequality—for instance, working in an under-served school or participating in a poverty simulation—can increase people's endorsement of external attributions for inequality, the COVID-19 pandemic presented the researchers with a real life opportunity to test their hypothesis: that an individual's firsthand experience of personal harm due to an external force beyond his or her control "will be associated with an increase in their advocacy for equality over time," they write.
Firsthand exposure to inequality confronts people with information contrary to the dominant narrative; it demonstrates how forces beyond individuals' control can shape people's opportunities.
To conduct their study, the authors recruited a balanced sample (in terms of gender and educational level) of approximately 1500 U.S. citizens between the ages of 18-70. Over the course of a year, they surveyed the participants three times—in May 2020, October 2020 and May 2021. Participants were asked whether they had experienced personal harm as a result of the pandemic (such as disruptions to sleep, poor mental health, financial difficulties, contracting the disease, or having a friend/family member die from the disease) and whether or not experiencing such harm was associated with greater endorsement of external attributions for inequality.
Increased Advocacy: A Silver Lining
To measure attitudinal and behavioral advocacy for equality, the study included questions about whether there should be universal healthcare, whether the government should provide stimulus checks to help people meet basic needs, and whether or not participants had done anything to combat inequality as a result of the personal harm they had experienced. Had they contacted a public official to express support for reducing social or economic inequality? Had they posted or shared content online that related to reducing social or economic inequality?
Even when we ran the most conservative statistical tests, we were still seeing this meaningful relationship between experiencing personal harm and changing your attitude towards inequality and being more willing to stand up and do something about inequality. It speaks to the importance of having direct experience with something that has a disproportionate effect on your life.
Dittmann doesn't know if these attitudinal shifts will be permanent, but she believes the results of the study suggest that research interventions, like asking people to think about people they know who are affected by "large, external shocks" such as climate change or a natural disaster, "could be a way, experimentally, to get more people to see the link, to make these external attributions," she explained. "While it's of course awful that so many people experienced this harm due to the pandemic, if there is one good thing that came of it, people were able to shift their attitudes towards inequality. And very importantly, as someone who has done a lot of social psychological research, you don't expect these effects to persist this long over time. They tend to be more transient. But this study suggests that these could be relatively long term effects."
Goizueta faculty apply their expertise and knowledge to solving problems that society—and the world—face. Learn more about faculty research at Goizueta.