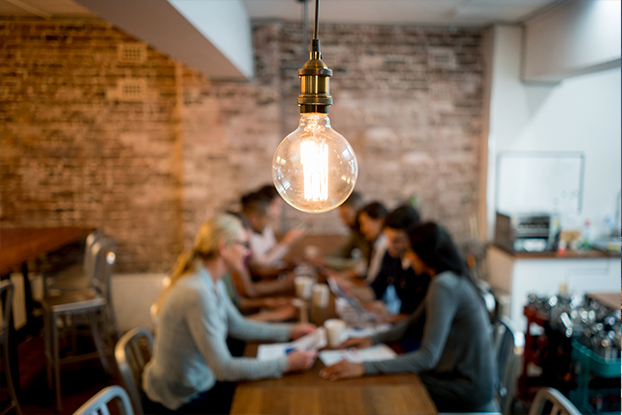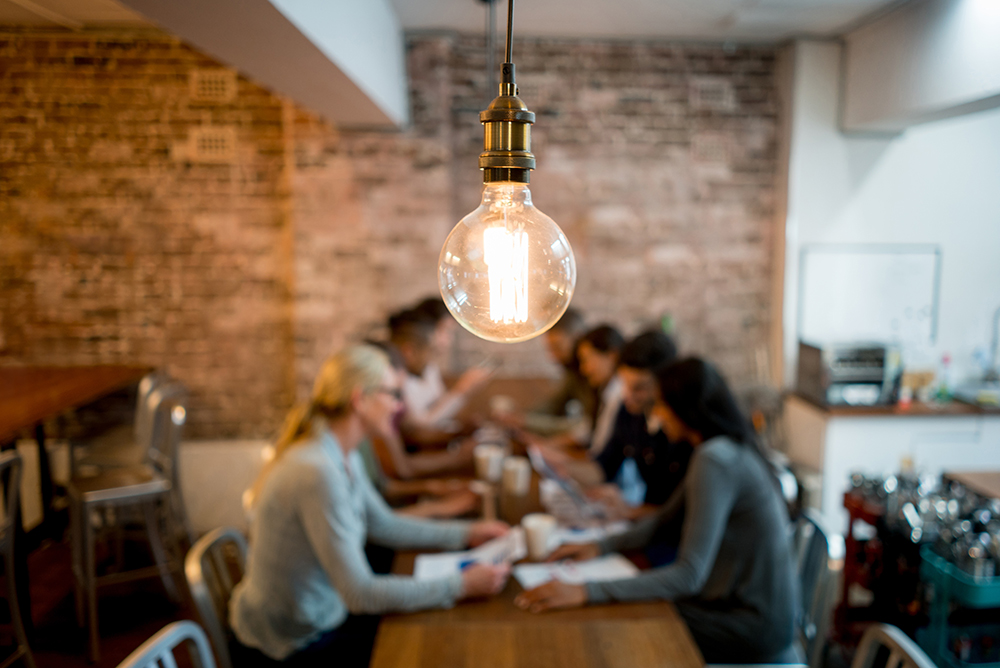 A mechanism to connect people who have deep experience and insights into entrepreneurship has arrived at the Goizueta Business School, another resource for students looking to start companies.
Goizueta has launched Entrepreneurs-in-Residence, one piece of a collection of programs geared toward entrepreneurship, where entrepreneurs will work with faculty and students each semester to speak in a class, or meet in informal settings, like lunches, with students. It's designed to offer students real-life experience with people who have done what they're studying to do.
The entrepreneurs will advise BBA and MBA students looking to start their own companies and work with faculty on an evidence-based research and course presentation, along with creating connections in the community.
Along with an incubator setting at the Atlanta Tech Village, forums where entrepreneurs are connected with funding, and a detailed process where students pitch ideas to faculty members, the EiR program is one more element directed at supporting student interest in entrepreneurship that is one component of the school's strategic plan.
Amelia Schaffner, Goizueta's director of entrepreneurship, said the cohort is made up of entrepreneurs with skill sets and expertise that range from technical to financial, marketing and sales.
"We want to make sure that we're able to tap into this variety of skill sets," she said. "But also allow the students an opportunity to interact with the EiR who has the experience that best fits their needs. It might be that they have specific industry knowledge, or experience in an area relevant to the student's current startup stage, be it ideation, branding, customer discovery, funding, operations, sales and so on."
The EiR program is run in connection with a similarly built Leaders-in-Residence program that launched in 2015 and is run by retired Army Lt. Gen. Ken Keen, associate dean of the Leader Development Program.
These entrepreneurs, in some cases, have started multiple companies, and they can share knowledge that students wouldn't otherwise see on campus, Schaffner said. She called it an additive to their curricular experience.
"They have a really good understanding of how you do it, and how you do it again and again," Schaffner said. "So I think that is invaluable. Of course, these people have an incredible network and connections. I think there's more than one layer of value. They have industry expertise and functional expertise. Different areas where they have done it well. They all bring in a unique angle."
From the entrepreneur's perspective, it's an opportunity to connect with students and feel like they're making a contribution back to the broader community.
"Lots of them want to share their wisdom and their insight and their experience," said Robert Kazanjian, the Asa Griggs Candler professor of organization and management. "Also, they just like to stay active, stay connected, what's happening in more of an emergent setting. Some may well be interested in making investments in companies they come across, although that's not the primary motivation."
One of the entrepreneurs is Chris Dardaman, an eighth-generation entrepreneur, who co-founded a wealth management business, which manages $3 billion for clients around the country. He exited that business a year ago and has been building a life portfolio of activities, including private equity investing, being involved with charitable boards, mentoring young entrepreneurs along with travel and education. Dardaman attended Goizueta in the Modular Executive MBA program.
"The varied experiences I have had as an entrepreneur, co-founder, CEO and professional investor give me a lot of background to draw on when working to help students," he said. "I have the opportunity to help teach, coach, mentor and encourage the next generation of young entrepreneurs."
Dardaman added that with technology making it easier for smaller companies to compete, along with the gig economy growing rapidly, the number of entrepreneurs would grow quickly.
"Forward-thinking universities like Emory recognize that students like and want to learn entrepreneurship, even if they don't plan to start their first company immediately after undergraduate graduation," he said. "Focusing on entrepreneurship will help Emory with both student recruiting and future fundraising, as the vast majority of millionaires in the U.S. made it as entrepreneurs."
The EiRs will visit two to four days per semester to offer feedback or advice on a business idea of small company situation.
"It's a way to leverage their skills and capabilities in ways that we wouldn't normally be able to capture," Kazanjian said.
---
Meet the entrepreneurs:
---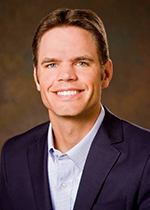 In early 2007, David Cummings co-founded Pardot, which was recognized by Inc. magazine as the 172nd fastest growing company in 2012, and shortly thereafter Pardot was acquired by ExactTarget and then Salesforce.com. David was subsequently named the Ernst & Young Entrepreneur of the Year winner in the deal category. He went off then to found the Atlanta Tech Village, which is the largest technology entrepreneur center in the Southeast. Over the years, he has co-founded many companies, including Hannon Hill, SalesLoft, Clickscape, Dragon Army Apps, Voxa, Kevy. The Atlanta Business Chronicle named him one of the 100 most influential Atlantans. David blogs regularly at DavidCummings.org and tweets at @davidcummings.
---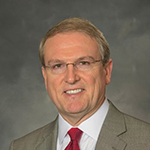 Chris Dardaman is an 8th generation entrepreneur and a private equity investor. He is a Senior Advisor at Heritage Growth Partners who invests growth equity in entrepreneur-led private companies. Previously he was the Co-Founder, CEO and Chief Investment Officer of Brightworth, a $3 Billion Atlanta-based wealth management firm. Chris was named one of the top 100 independent financial advisors in the U.S. by Barron's and served as a trusted advisor to high net worth families and individual clients across the U.S. Chris earned his MBA with honors from Emory's Goizueta School of Business with concentrations in Entrepreneurship, Finance, and Leadership.
---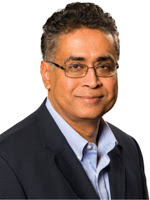 Sid Mookerji is the CEO and Founder of Silver Spirit Global, an organization that seeks to cultivate innovation and technological advancement by supporting startups and early-development stage businesses. In 1994 Sid lunched a retail software services company Software Paradigms International, now Softvision. The USPAACC and Inc. Magazine honored his accomplishments multiple times. Also, in 2008 SPI was listed in Atlanta Business Magazine's Top Ten Fasted-Growing Companies. He is regarded as an expert in technology outsourcing, IT innovation, and understanding global retailers needs by providing exceptional client understanding.
---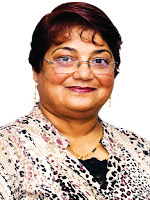 Sophie Mookerji founded and built Silver Spirit Global with Sid. She managed daily operations, organizing company resources to implement business strategies, and led SPI's corporate responsibility initiates. Sophie's vision and business experience helped develop SPI into an international retail IT services industry leader. Sophie is passionate about entrepreneurship for women as a path to financial development.