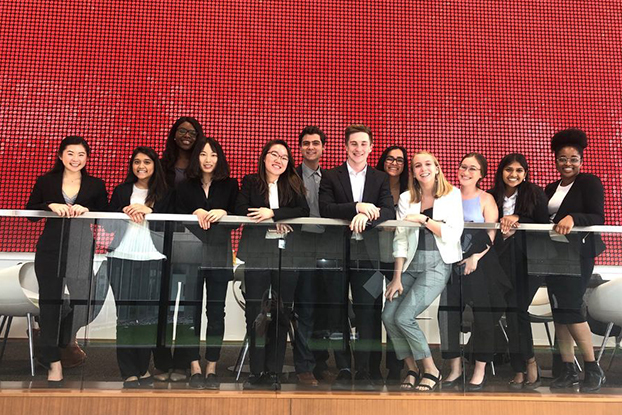 This academic year has seen new courses that continue Goizueta's experiential learning tradition by spicing up the curriculum, getting students outside of the classroom and fostering creativity.
Jan Barton may be an accounting professor, but his "Design Thinking" class is shaking up the way students approach problem solving. This past spring semester, Barton led this new accelerated course comprising lectures and guided teamwork focused on an Emory strategic challenge. On January 25, six teams presented their final project to about 50 faculty members, administrators and students, centering on the students' recommendations on how best to integrate liberal arts and business education into the undergraduate program. An ongoing, semester-long version of the course is slated for fall, with students across Emory University working on the school's strategic issues.
Andrea Hershatter, senior associate dean for undergraduate education at Goizueta, leads an undergraduate Entrepreneurship class that makes heavy use of lean methodologies and design thinking. The method helps assure that proposed venture attributes are closely aligned with customer preferences. For example, a student group last fall wanted to create an offering that would combine fitness and social interaction. Their original concept of locating a mobile bar outside of a gym was nixed by actual gym members that students interviewed. Through the more empathetic design thinking approach, they identified their target customers' desire to separate working out from social events. The team was able to ideate and arrive at the creative solution of hosting invitation-only pop-ups where select gym members could meetup for active outings, such as scavenger hunts.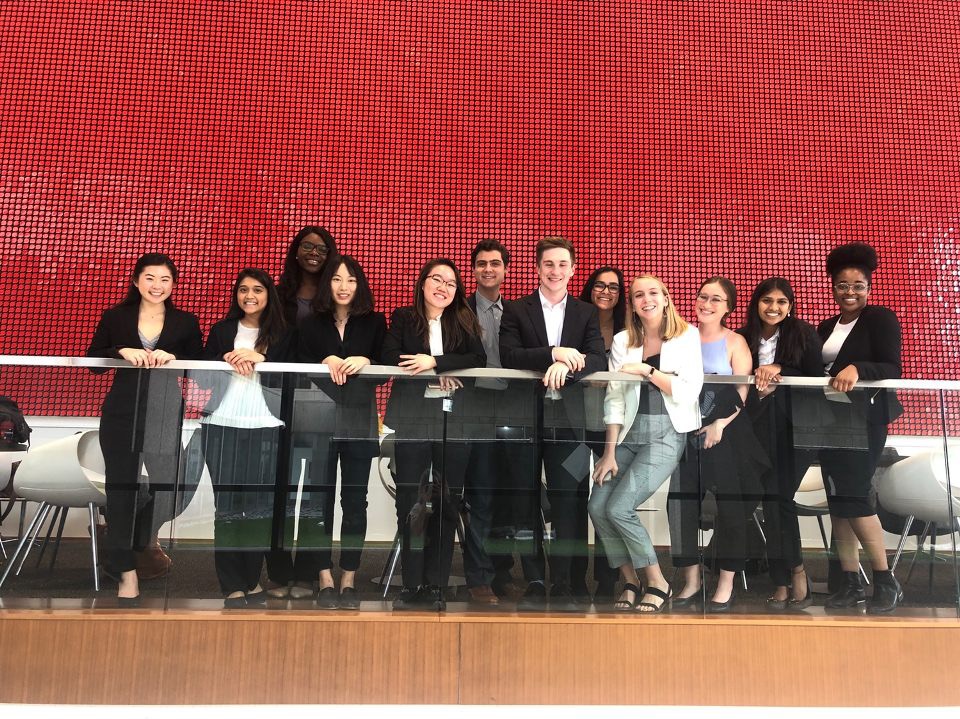 Reshma Shah, associate professor in the practice of marketing, teaches a marketing consulting practicum for second-year MBAs, as well as third- and fourth-year BBAs, focused on evidence-based research. The Marketing Consultancy Practicum – MKT 442 (for BBAs) and MKT 599 (for MBAs) classes were tasked with finding ways to increase millennial participation in IHG'S loyalty program and, in the process, doubling IHG's growth rate by 2020. The MBAs traveled to London to collect data on UK millennials, while the BBA students stayed on IHG's Atlanta properties to better understand the needs of US millennials. Ira Golub 19BBA, head TA for the course, notes, "The students have a unique ability to work with a variety of local business leaders and Emory professors alike to ultimately deliver viable recommendations to this year's client." The two teams made presentations to more than 25 Coke and IHG senior executives on April 26 at Coca-Cola headquarters.
—MAT