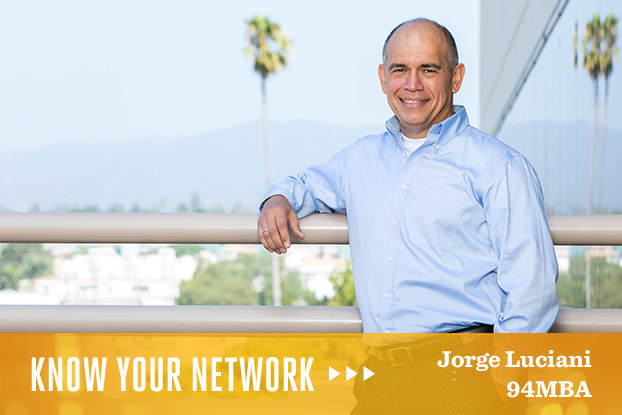 Goizueta alumni hold more than a coveted degree from Emory; they also boast a wealth of life experiences and business know-how. In this ongoing series, EmoryBusiness.com will share their sage advice, which you can add to your own toolkit.
---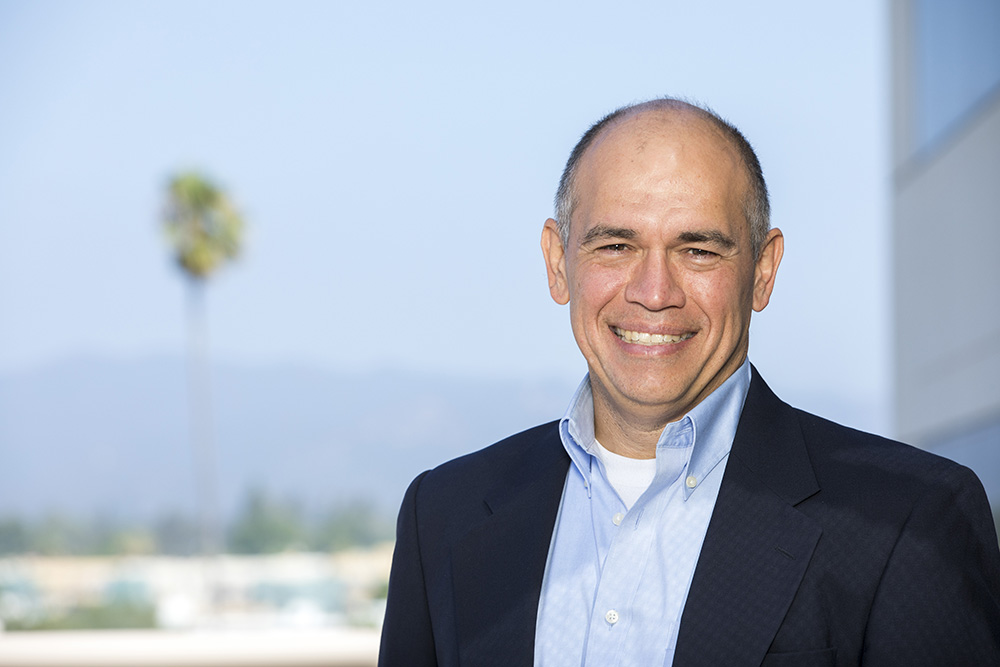 Jorge Luciani 94MBA
Associate Director, Procurement Category Management
Kite Pharma
What influence from childhood still resonates with you?
I grew up in an environment where family always came first and the pillars were my parents. I now try to bring that to my own family.
Who inspires you and why?
Jesus of Nazareth. Beside beliefs and religion, it requires a lot of leadership (just to name one of his personal qualities) to start an institution that still stands after 2,000 years.
What's on your music playlist?
My playlist is a reflection of my diversity: from gypsy music, salsa, merengue, bachata, bossa nova, tango, ballads, reggaeton, rock and rap to classical and opera. It comes down to the occasion, my mood and my state of mind.
What's the best career or life advice you've received?
Throughout my life, the best advice I have received is to be patient.
What hobbies or activities do you enjoy outside of work?
I am a distance runner and recently completed my first triathlon.
How do you define success?
Success is my striving to have a life balance despite everything that goes on (work, personal, family, money and personal goals/ambitions, to name a few).
Share the way you work through a complex problem (personal or professional).
As much as possible, I try to step back and identify facts/analyze data to better understand the problem. Also, I try to see the positives of even rough problems. Who are the stakeholders (which in personal situations may be family members) and what is their agenda? Then, I come up with a course of action (which can include to let it go). Emotions are essential in humans, but I try not to let them cloud my judgment when working through complex problems.
What is your biggest challenge?
Despite the fact that I have lived permanently in the U.S. for the past 16 years, I still make every effort to be a better oral communicator in English.
What is your favorite app?
Hopper, which is great app for traveling. (Traveling and encountering other cultures is one of my favorite personal things in life.)
What is your best Goizueta or Emory memory?
I worked with Professor Jeff Rosensweig to bring Miguel Rodriguez (a former finance minister in Venezuela in the '90s) as a speaker to our class. I also connected with President Carter and his aides to have Mr. Rodriguez meet Robert Pastor (who was a senior fellow at The Carter Center in those days). The conversation between Pastor and Rodriguez, which I had the privilege to be part of, was extremely helpful to me in understanding what was happening in Venezuela in the late '90s that led the country to where it stands today.