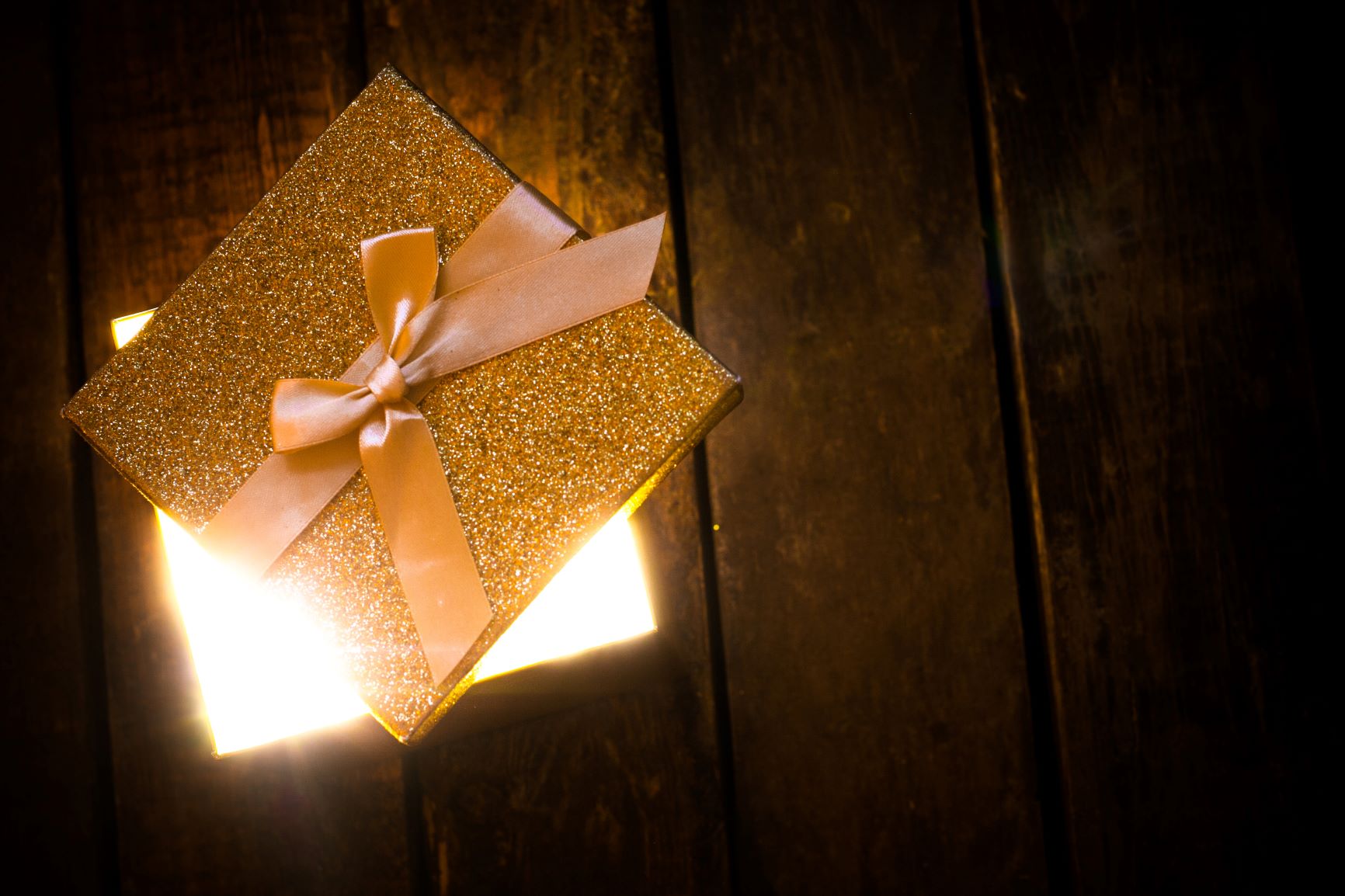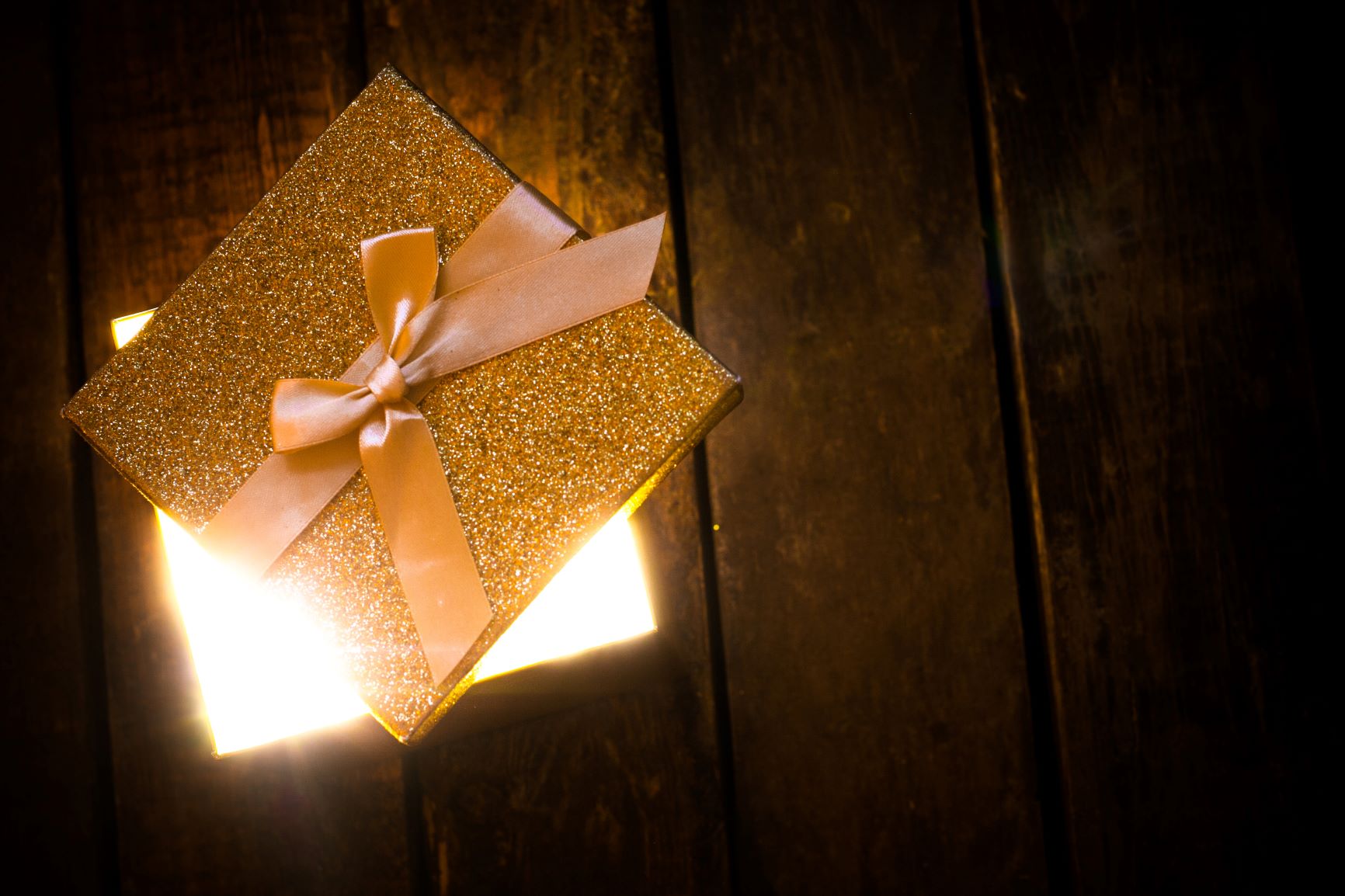 This holiday season, the Social Enterprise @ Goizueta team has ideas for those who would like to give gifts with social impact, authentic local connection, empowerment and purpose.
The SE@G team sourced a list of holiday gifts that pack purpose. The following recommendations are based on the team's favorite goods, services and activities.
If you would like to join the conversation and share your own recommendations, use the hashtag #GiftLocalATL on social media.
To take a deeper dive on gifts from more local Atlanta area entrepreneurs, be sure to check out the all-new Start:ME shopping guide.
Home decor and furnishings
Brian Goebel, SE@G's managing director, has had a chance to get to know a number of makers that are creating rugs, furniture, pillows and more the right way with purpose here in Georgia.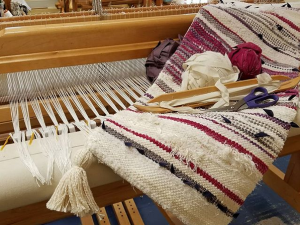 re:loom is a program of Initiative for Affordable Housing (IAH) in Decatur that not only weaves amazing products (area rugs, placemats, bags and more), but also better lives. The weavehouse is staffed with those that face obstacles to employment and provides opportunities for them to produce handmade products while receiving stable salaries, healthcare, and leadership skills.
Lamon Luther produces expertly crafted furniture while at the same time restoring hope for its employees in Douglasville. Their tables can be found around town at places like Mercedes Benz Stadium and Krog Street Market. They also produce coffee tables, seating, bars, and more.
Rochelle Porter Design is a lifestyle brand specializing in thoughtfully made, eco-friendly home and fashion accessories that combine Rochelle's passion for patterns and commitment to social responsibility.
Georgia Artisan redirects materials from hundreds of boarded up homes across Macon scheduled for demolition away from landfills to find new life in handcrafted, artisan furniture.
Fashion and accessories
Erin Igleheart, Start:ME's Program Manager, works with an amazing community of local creative entrepreneurs crafting a wide variety of handmade products right here in Atlanta.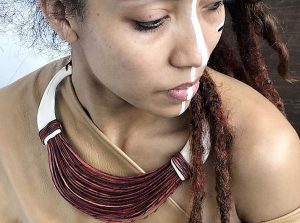 Johari Africa sells beautiful clothing and accessories handcrafted by refugee women in Clarkston. Shop wrap skirts and handbags, jewelry and home décor, all while supporting the talent and cultures of new Americans.
T.Tarice offers timeless, high quality leather handbags and accessories handcrafted in Atlanta by Terra Coles. Browse her collection and upcoming Clutches and Cocktails workshops.
Carla's Boutik shares, explores, and embraces cultural diversity through an eclectic fusion of fashion, art, and beauty products from around the globe. Shop "global infused style" at entrepreneur Carla Bailey's College Park location.
SHWAXX builds hair health while helping you look your best with hair butter, creams, pomades, and gels crafted by master barber Kevin Rodgers.
Yelani is an all-natural hair care product line designed for individuals with naturally kinky and curly hair. Shop shampoos, masks, beard products, and shower caps formulated with love by Yetunde Jude.
Family engagement and learning
Tiffany Campbell, SE@G's Business Manager, is always on the lookout for products and services that bring family together to not only have fun, but also learn about history, math, science, and more.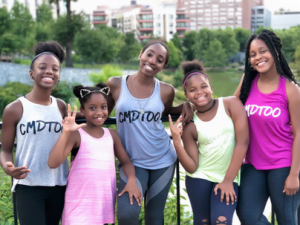 Known Project is a fun, interactive questionnaire game by Atlanta's own Katie and Jared Bryant. The game helps all of us break away from screen time and focus us on having quality, real life conversations with friends and family.
Brown Toy Box provides parents with culturally affirming toys and learning activities. Pick up a monthly subscription of curated items from Atlanta entrepreneur Terri-Nichelle Bradley for your young toddler, grade school student or pre-teen.
Fun Weird Science lives up to its name with its latest offering of science kits by Ronnie Thomas. This gift provides five engaging (fun and weird too) experiments each filled with excitement, engagement, and discovery for the young brilliant minds in your home.
Greg Christie Books, Art, and Classes have been a family favorite in Atlanta for years! Greg is an award winning, Atlanta-based children's book illustrator who enjoys teaching young minds about art and literacy. Shop his books online or stop by his store for an interactive art class (the perfect activity for when school is out).
Cool Moms Dance Too (CMDToo) makes family time healthy and fun through dance. Take the time to get fit virtually or by attending in-person classes at Core Dance Studio in Decatur with Serenity, Jaira, and their mom (she is super cool).
Food and drink
Professor Peter Roberts, SE@G's Academic Director, is passionate about farmers, chefs, coffee growers and the organizations that support food producers and entrepreneurs.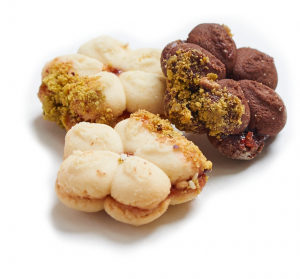 Grounds for Empowerment Coffee is our very own specialty coffee that works to empower female coffee farmers from Nicaragua through business training and network connections. Support the program and participating growers by purchasing coffee roasted by partner Vega Coffee. Subscribe or order by December 15 to ensure delivery by Christmas day.
Marddy's Kitchen is an empowering shared kitchen founded by Keitra Bates on Atlanta's Westside with a focus on supporting local food entrepreneurs and connecting them to customer markets across Atlanta. Order some sweet potato pie or cobbler for your holiday event. And if you want to spice things up, give the Gangstas to Growers Hot Sauce a try.
PeachDish and Good Measure Meals have a long track record of providing healthy meal kit services right here in Atlanta sourcing fresh produce from local farmers. If you are looking for meal kits this holiday season or all year long, check out the offerings by our friends at both of these fantastic social enterprises.
Local beers and artisan cocktails can take any holiday party to the next level. Be sure to check out beers from our friends at the Atlanta Brewing Company featuring a special coffee infused brew using Grounds for Empowerment beans. For cocktails, look no further than the team at Cherokee Moon—they recently wowed guests at our Farm Dinner.
Sweet Sweet Syria Cookies are a crowd favorite at Emory's weekly farmer's market and consistently sell out. Khaled and Ruwaida offer a variety of hand molded, traditional Syrian cookies. Order them online for your holiday events. They also pair amazingly with coffee.
Community-Supported Agriculture organizations create relationships and direct economic impact for farmers in our community. If your new year's resolution is to eat fresh and local produce, Atlanta has a number of local farm CSAs for you to join. Search the Georgia Organics CSA Registry to find a farmer in your neighborhood.
Environmental impact
Professor Wesley Longhofer, a faculty team member with a focus on climate change, works with students on audacious ideas each semester. What's the best thing about giving a gift that protects the environment? You don't have to wrap it (the paper is wasteful and all).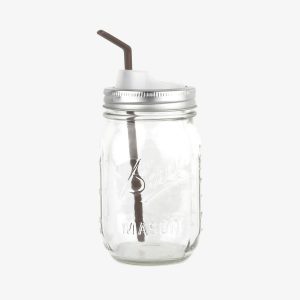 Last Bottle Clothing makes closed loop, sustainable apparel from recycled plastic bottles. And you can throw the shirts in the recycling bin when you clean out your closet – not that you would ever want to get rid of them.
Koffee Reusable Straws is a must have to keep in your messenger bag for when you want an iced coffee and don't want to mess with a plastic straw. And buying it at Package Free keeps waste to a minimum.
CompostNow has made composting at home here in Atlanta super easy. You fill the bin and this awesome team picks it up at your doorstep and turns it into magical, nutrient-rich compost for your garden or favorite farmer.
Impactful reads and books
Professor Wesley Longhofer, who teaches a course entitled Business and Society, looks forward to the holiday break as a time to finally read the books that stack up next to his favorite armchair.
Janesville: An American Story by Amy Goldstein: A powerful story of what happened when a Wisconsin community lost its main factory.
March by John Lewis, Andrew Aydin, and Nate Powell: This stunning trilogy of graphic novels chronicles the tireless activism of Congressman John Lewis. A must-have for any bookshelf.
Give People Money by Annie Lowrey: Wes's class focuses on audacious ideas to solve social problems. Lowrey's astute book is about one worthy of serious consideration: a universal basic income.
The Potlikker Papers: A Food History of the Modern South, by John T. Edge: Wes thinks it is always good to list a book that he hasn't yet read to hold him accountable. This history of the South as told through food is at the top of his stack (and is up next).
Local markets and holiday sponsorship ideas
Jacob Watt-Morse, Start:ME's Program Associate, is scouring Atlanta monthly to share info on marker markets and other special Holiday initiatives that support and empower both entrepreneurs and local families here in Atlanta.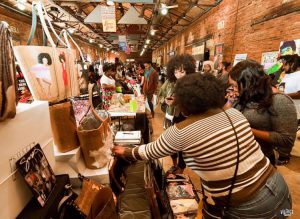 The Village Market is a quarterly marketplace showcasing premier small businesses and entrepreneurs from across Atlanta. Check out the next market on November 23-24 at the Georgia Freight Depot.
Clarkston Holiday Market & Annual Tree Lighting Celebration is coming up on December 8th. This year's family event will have it all – live performances, local food and craft vendors (many Start:ME alums), photos with Santa, fireworks, and special goodie bags!
Refuge Coffee Co. Holiday Market is back on December 15th in Clarkston. Come support small, local artists and businesses who will be selling handcrafted goods!
Friends of Refugees Holiday Store and Kids Christmas Party is also on December 8th in Clarkston (clearly a mega holiday Saturday in the community). Drop off new toys and coat donations December 3rd-6th.
FCS Pride for Parents is a program designed to provide Southside Atlanta area families the opportunity to shop for their families at greatly reduced cost. Through the support of generous schools, churches, businesses, and individuals, FCS transforms their office into a toy store. Donate toys or volunteer in the shop this year.