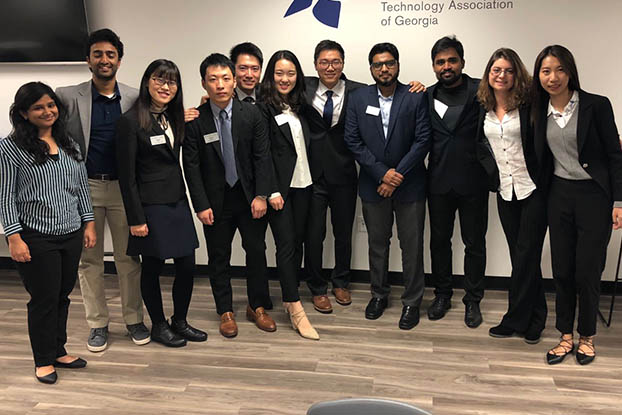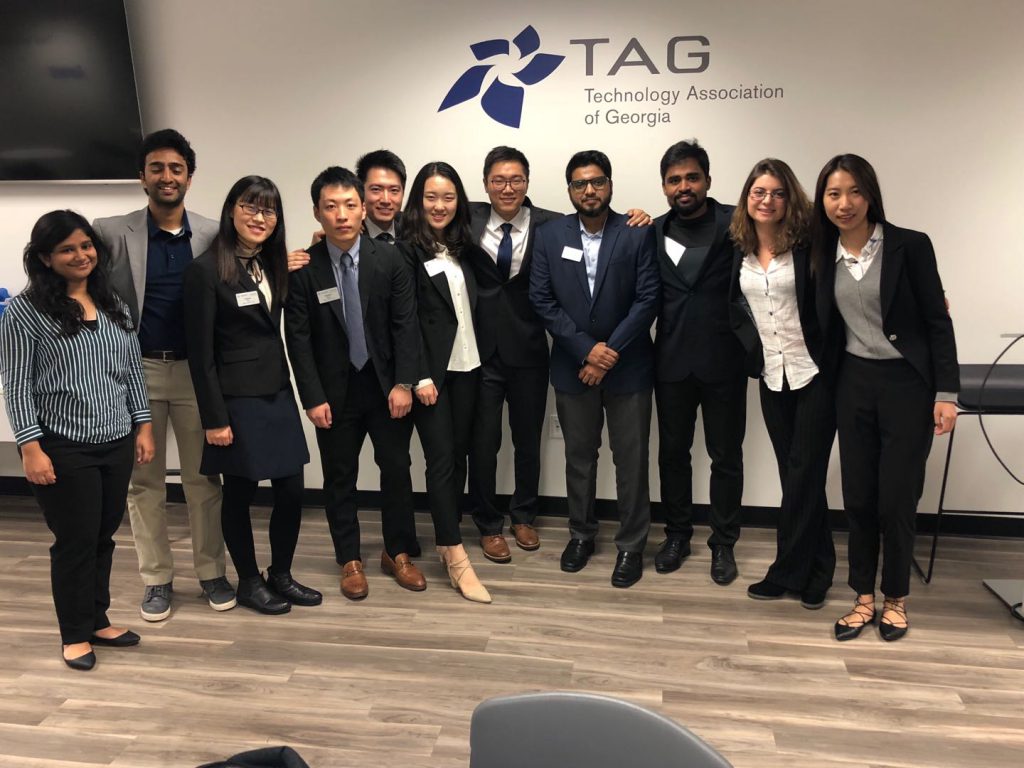 Pitney Bowes, RCG Global Services and the Technology Association of Georgia designed a one-week competition to challenge aspiring business data scientists of all skill levels and backgrounds to create innovative solutions to real business problems in the FinTech sector using Pitney Bowes market-leading location intelligence and data visualization tools. Goizueta's MS in Business Analytics students answered the challenge.
In early November, over 100 participants pooled their talents and delivered 11 new products among 23 teams, culminating in five teams making it to the final presentation round held at Atlanta's Buckhead Club. All 12 MSBA students were in the finals, comprising three of the top five finalists.
MSBA's Yi Cai and Mira Stefanova led their team, Geo-Ninjas, to a second-place finish for a cash prize of $2,000. The women along with three industry teammates developed a highly accurate algorithm for an online-only bank to identify high-potential target customers. They completed their solution with a supporting cost-benefit predictive model. By engineering innovative features, such as various lifestyle indicators and incorporating driving distance to nearby physical bank branches, they were able to train the algorithm to recognize the subtle unique differentiators of users of branchless banks.
"Through team discussions, we built our solution by cultivating the business story, translating it into a data science problem, modeling to solve the problem, and evaluating the business impact," said Mira Stefanova, a Fulbright scholar. "Within a week, our team constructed a modeling dataset, filtering from over 5,000 attributes across 16 APIs, built three models and refined the parameters over 20 times, while generating and critically evaluating business ideas in our discussions."
Her teammate Yi Cai explained, "FisTech/FinTech 2018 was an exciting and memorable experience, and we are glad that our efforts paid off. This one-week was so valuable that when the final presentations came around, we were only thinking about doing our best, not winning the hackathon, because at that point, the result was less important than the journey."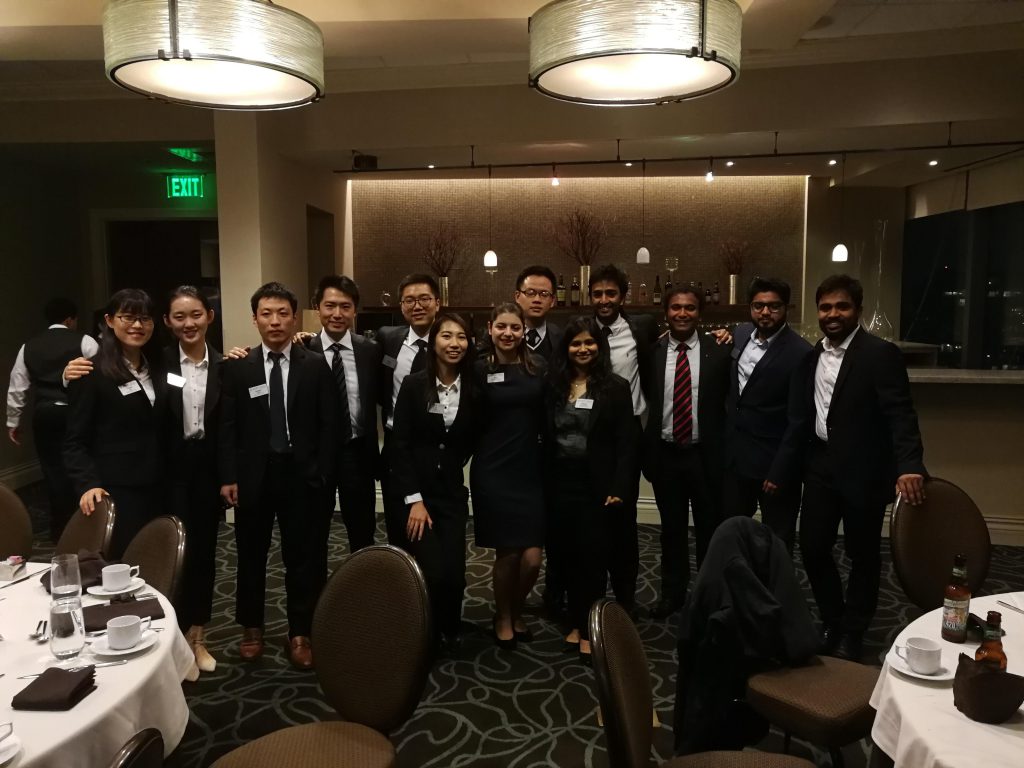 Goizueta MSBA Team: Pandas comprised of Taiyi (Philip) Fang, Yuxuan (Angela) Cao, Yifeng (Derek) Huang, Fenghao (Harry) Gao, and Yidan Yu created a market entrance strategy. The goal was to increase short-term market share and improve long-term profitability by leveraging social network analytics. This method will allow the financial services provider to promote an online bank brand through word of mouth, significantly improving the brand credibility.
Upon learning that his team would be vying for the title, Philip Fang, interjected, "This is a great chance to promote our program. Our teams have, also, introduced the Goizueta MSBA program to the judges and the banking community, growing our reputation in the Tech industry all over Georgia."
Goizueta MSBA Team made up of Aman Jiddewar, Pooja Adiseshu, Prajwal Kuchangi, Abishek Saha, Khasim Shaik, and Haoyang (Luis) Sang, participating under the name "The Good Karma" created an innovative sales optimization solution for an online bank. Using unsupervised learning techniques, the team's product prioritizes sales leads and creates an optimized route plan for the bank's mobile sales force, resulting in more revenue and less travel.
"One of the MSBA guiding principles is curiosity," Jiddewar said. "We wanted to draw parallels between industries and curiously explore solutions across sectors. In our project, we looked at the logistics industry to provide value-based sales optimization."