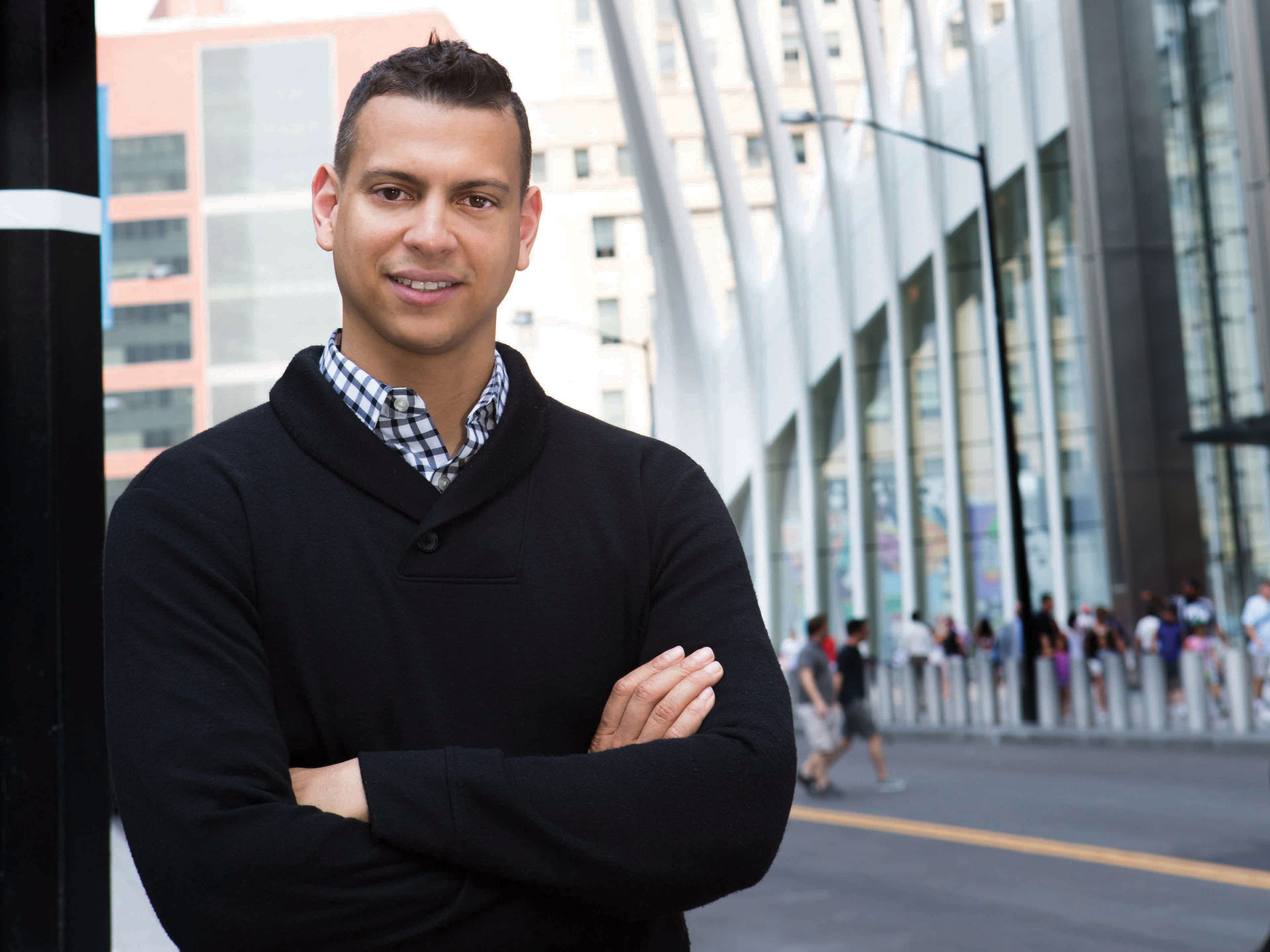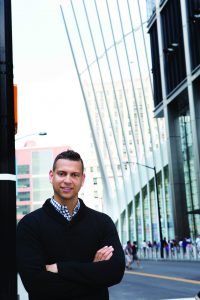 Michael Summers 13MBA is a multilayered person. On one hand, he leads the digital marketing efforts for Listerine, Johnson & Johnson's second-largest U.S. consumer brand. On the other hand, he loves to rock a party as a high-paid DJ. Add in being born biracial in Mississippi and attending Morehouse for undergrad, and you've just tapped the surface.
Recently, Summers shared his insights on social media, branding, music and grad school with Emory Business.
EB: As the capabilities of digital grow, how is it impacting your job as a brand manager?
Summers: From their social media feed to their shopping experiences to the advertisements they receive — today's consumers expect personalization. They desire a unique message catered specifically to them. E-commerce has created an endless shelf of competing products, particularly in the beauty and healthcare space where I work. Large brands can no longer depend on limited store shelf space as a tactic to block out competition. Plus, companies now have a lower barrier to entry and can provide more niche products to meet consumers' specific needs. As a brand manager, I have to anticipate and plan for these facts.
EB: Marketers now have access to lots of analytics; how do you navigate this influx of information?
Summers: Analytical rigor is an extremely important part of the story, but in some ways this can also handicap us when we don't understand how to rise above the numbers. The analytics will always help to inform strategic business decisions, but the qualitative side shouldn't be undervalued either. We need to keep asking ourselves the basic questions: Does this proposal or course of action make sense? Does it look right?
Does it feel right? We need to be able to use instinct to guide decision-making as well.
A simple example would be influencer marketing. I've seen influencers who look amazing on a PowerPoint slide, with huge following and great engagement rate. However, if you take a moment to look under the hood and actually read the comments of their followers — you may see an extremely negative sentiment for that influencer. No matter what the analytics tell me, I find it hard to believe that a person like that can help me influence others.
EB: You were quite the influencer as a DJ in undergrad, founding Yellow Apple, a social and music entertainment business specializing in event planning, marketing and promotions. How did that come about?
Summers: It sort of grew organically out of my natural passion for music. As a teenager I finally discovered my love for turntables and then worked to get my own spot on Jackson, Mississippi's HOT 97 radio station. After graduating high school, I moved to Atlanta with hopes of growing my music career, while getting a degree from Morehouse. Very quickly, I found myself as the most active DJ in the Atlanta collegiate scene, touring with Lil Wayne and nationally distributing my own mixtapes.
EB: Yet you walked away from music after graduation, then went to work at AT&T for two years. Why "pull the cord"?
Summers: I always had a desire to bring a certain level of business acumen and rigor to the entertainment industry. Somewhere along that path, I found myself in love with what I was doing in marketing products and chose not to return to the music business.
EB: After working for only two years, you joined the Consortium for Graduate Study in Management and decided to come to Goizueta. How was the experience?
Summers: What I learned about myself at Emory was just how important it was to surround myself with the right people, and how that meant more to me than anything. I was young and there were a lot of things I still wanted to learn. I knew that I needed to be surrounded by people who were willing to share their knowledge and were as invested in my success as they were invested in their own success.
EB: Since graduating from Emory, you've worked your way up at J&J from associate brand manager to your current role as digital lead for Listerine. Why marketing?
Summers: The thing that makes me love music is the same thing that makes me love marketing. There's something about tapping into an inner emotion and making people act on that feeling. When DJing, I'm in front of a crowd of thousands of strangers, and I somehow have the power to tell them to raise their right hand, and they all raise their right hand. I'm able to evoke every emotion from fun to love on that dance floor. That is the experience I am looking to replicate in every marketing execution. — Nicole Golston
To hear more of Summers' thoughts and experiences, check out his new podcast, Marketing Misfits, on iTunes or Spotify.