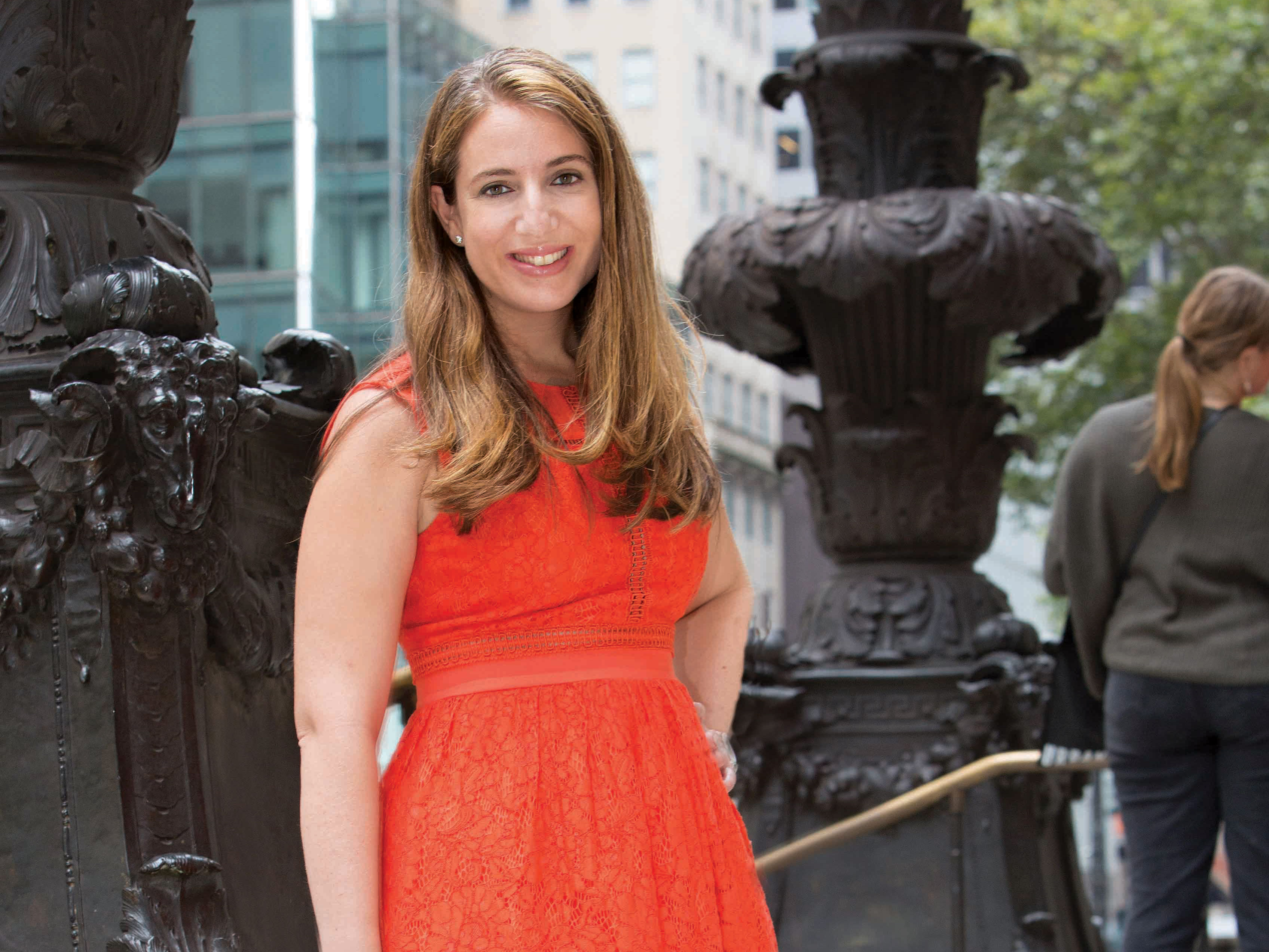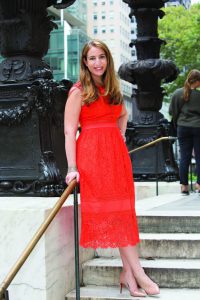 Julie Nemirovsky 06BBA understands the value of reaching beyond one's comfort zone in studies, career and life. The Maryland native, who was born to Russian immigrants, has lived in London, England, for four years working as a strategic account executive for Salesforce, the customer service platform.
Always thirsting for adventure, Nemirovsky got her first taste of international experience when she came to Goizueta.
"Andrea Hershatter, senior associate dean of undergraduate education, helped me push the envelope," she said. "I told her I wanted to study in Prague, and she helped make it happen and guided my area
of study." In her junior year, Nemirovsky spent six months studying at the University of Economics in Prague. "It was really interesting to learn about post-communist management styles and how communism influenced the mindset of Eastern Europeans," she said. "And from a personal perspective, it was amazing to explore the region my family was from."
After graduation, she received the Maslin Enrichment Fund Scholarship from Emory University and travelled to Israel to work with Russian immigrants in Yokneam Megiddo (outside of Haifa) and later studied religion and philosophy in Jerusalem. A return to the United States a year later brought with it a job in global sales at IBM in New York. Nemirovsky plunged into the sales aspect of IBM's financial services sector with increasing responsibility for managing clients across insurance, healthcare and financial services, with selling responsibility over IBM's portfolio. As a client executive, she managed a cross-functional global team to strategize and present IBM's portfolio of solutions to clients, earning herself high honors as a strategic seller.
Nemirovsky is a firm believer in the value of sales experience. "What I realized is that sales is relationships with people, and it's everything we do in every aspect of life — creating a vision and point of view," she added. "My international experience gave me a different perspective and helped me unite global teams at IBM."
When offered an opportunity to move to England, she didn't hesitate. An account executive role at Salesforce soon followed. "The years I spent at Goizueta gave me a platform and the confidence to take on new things," Nemirovsky said. "Moving countries, companies, sectors and even operation systems were huge shifts, but the global perspective and views on the world made it an incredible, life-changing experience." Her studies didn't stop at Goizueta either. Nemirovsky's love of global business led her to pursue an executive MBA from the London School of Business, where she graduated in 2017 with high honors.
A recent promotion at Salesforce to regional vice president working across multiple sectors has brought her back to the U.S., but it's offered her the best of both worlds: working in New York with a global mindset. As to her ability to welcome change, Nemirovsky's philosophy is simple: Life is short — seize the day and take advantage of the opportunities that lie before you.