When Olu Fagbemiro 12EvMBA decided to leave a well-paying job she loved to open her own shop, she wondered who she would be in the eyes of customers.
"That was my biggest fear: Will people still value me when I'm detached from a massive organization that's great at what they do? You never know the answer to that until you actually leave," she says.
Fagbemiro, an electrical engineer, launched Aneden Consulting in 2017. The Seattle firm helps electricity providers prepare for a future that can be hard to predict given rising energy consumption, changing weather patterns, and rapidly evolving technology. The company builds models and runs simulations to test multiple scenarios.
"The grid is aging. But it needs to be reliable as the technology changes," she says. "We ask the 'what if' questions. What are the issues of the future—five, 10, 20 years from now—and how do we build the infrastructure?"
Fagbemiro doesn't try to compete with the large firms that dominate the industry. Her strategy is to dig a little deeper, to offer more than a menu of the usual services.
"I started asking people what they really needed, not what they thought a consultant could do for them. Sometimes they say we're really struggling with this, but we don't use consultants for it. And I say, Why not? It helps them see how they can tackle problems differently."
At Goizueta, Fagbemiro's analytical brain enjoyed her Decision Modeling class with Patrick Noonan, professor emeritus in the practice of Information Systems & Operations Management, who she remembers as an "exceptional teacher." Years later as a thriving entrepreneur, the accounting budgeting course helped her develop break-even numbers and design a framework for her startup—one that has let her scale up as planned with a team of employees and contractors.
Balancing Entrepreneurship and Family Creates Cycle of Giving
A primary reason Fagbemiro opened her own company was to create more balance in her life. While still at her former job, she conceived her first child, Anike Eden, through two rounds of in vitro fertilization, an emotional and physical roller coaster ride. When she returned to work, she stepped back into long hours and frequent travel. After several trips involving pumping breast milk on flights to see clients, she knew change was needed.
"I wanted to spend more time with my daughter. After everything I'd been through, there was a sense of I didn't go through all of that just to settle for a life that I didn't think was worth it any longer," she recalls.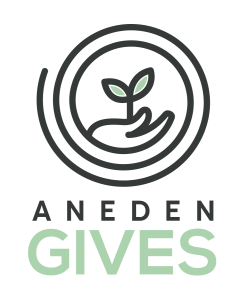 Running her own business also helped her see creative ways to give back. In 2018, Fagbemiro launched Aneden Gives, a 501(c)(3) that gives fertility grants to would-be parents to offset the cost of treatments through partnerships with clinics. Each treatment can cost upwards of $20,000. The nonprofit has granted $120,000 in the U.S. since 2019. This year it launched a similar effort in Lagos, Nigeria, where Fagbemiro was born.
As an engaged alumna, she also has established a scholarship fund at Goizueta, Timi Giving Fund, named for her son. Her commitment, to be funded over four years, will support a woman of color studying in the Evening MBA program as she did.
"Giving back to Emory is something I've always wanted to do, and it's about time," she says. "When you start small, it grows. It's fun to give."
Learn more about giving to Goizueta Business School.