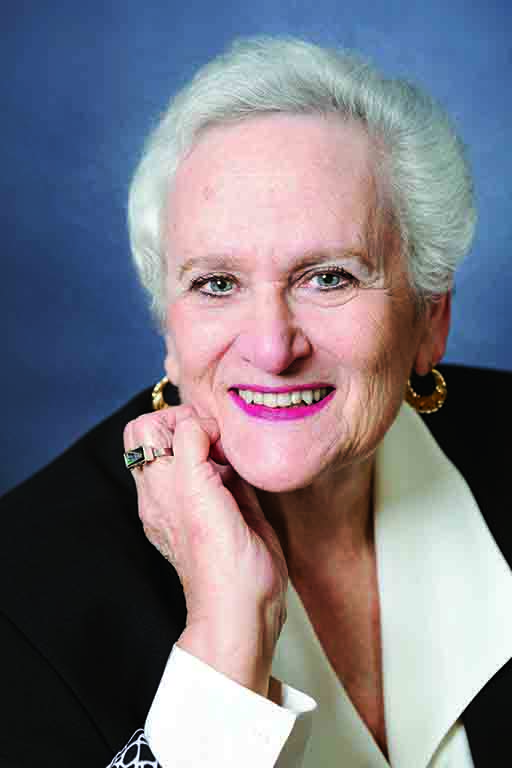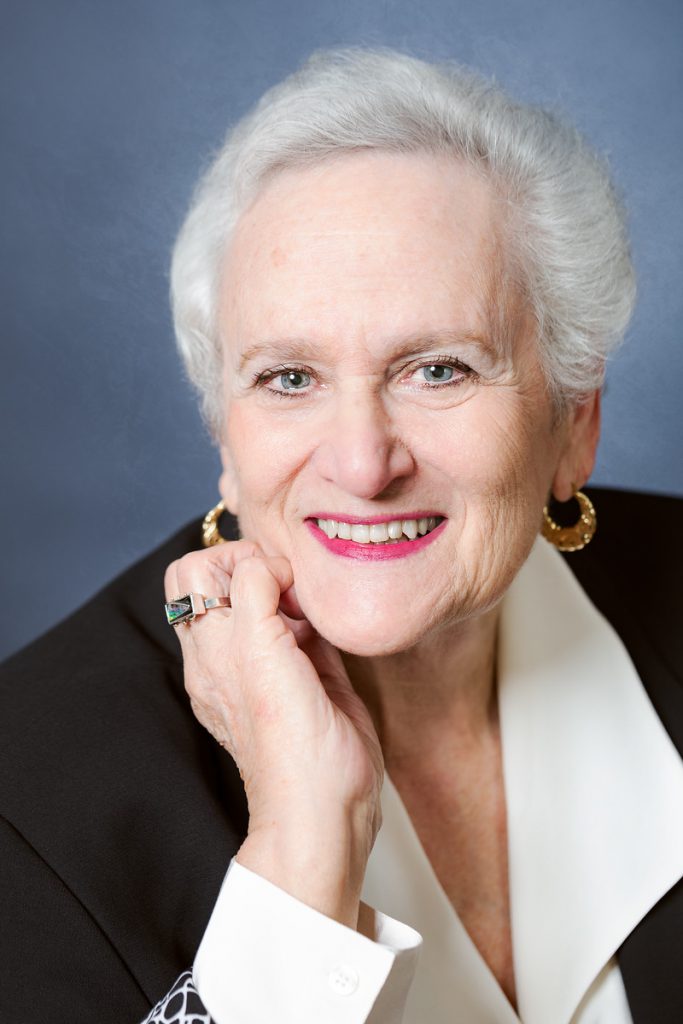 When Carol Lynn Brown–now Lynn Robinson–applied to colleges in the mid-1950s, she looked for a school where she could earn a business degree. Having grown up in the South, Robinson included Emory University in her college search. But at that time, Emory's College of Business didn't accept women. So she found a school that did — the University of Wisconsin, Madison — and made the trek up north. During her second year in Madison, Emory's College of Business changed its admissions policy, and Robinson transferred to Emory as a junior. Of the approximately 200 students enrolled in the business school, Robinson was one of five women.
She earned a BBA with a concentration in finance and landed a young executive management role at Macy's in New York City. While she described the men in management as "initially only somewhat welcoming," she gave her Macy's male bosses credit. "After all," said Robinson, "it was men who hired me."
Robinson returned to her home state of Alabama and married. While pregnant with her first child, she decided to pursue a PhD in marketing at the University of Alabama's business school. (Along the way, she earned her MBA.) Robinson was one of only two women in the school's PhD program and the only female in the marketing doctoral program. Once she entered the ranks of academia, it wasn't only the gender gap Robinson needed to navigate, it was prevailing attitudes. When she was a graduate fellow at the University of Alabama, a department chairman and member of her dissertation committee passed her in the hallway, "patted me on the rear," Robinson recalled, and asked her why she wasn't at home with her baby. "I thought, 'It's just the era he grew up in,'" she said. "You can get your back up and be unproductive, or you can hunker down and work with people — and have a great time."
Which is what Robinson did. She went on to become a department chair at the University of South Alabama and director of the school's MBA program — all while busy with two children. "I didn't do it alone," Robinson said. Her parents lived in Mobile, and Robinson sometimes shared childcare responsibilities with friends. During this time, Robinson was asked to interview at a woman's college in Colorado to become dean of one of the nation's first female business schools. It was a tempting offer, but she declined the interview. "Where would I get help? What might be the adjustment pressures on my husband and children?" she asked. As Robinson put it, her "friends and family and infrastructure" were all in Mobile.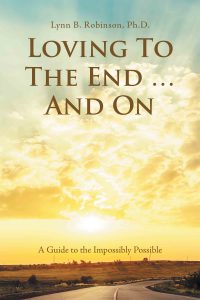 Married for 55 years to her husband, John, Robinson recently had her 80th birthday. In addition to her academic career, she had her own management consulting business and served on the boards of numerous nonprofits. She is
a professor emerita at the University of South Alabama. Though not a "Near-Deather," she maintains membership in the International Association of Near Death Studies (IANDS) and has taught a not-for-credit course featuring near-death experiences and related occurrences. After a nursing school dean asked her to create a near-death experience–themed online course, she was told that her business degrees didn't qualify her to teach a nursing course. She decided, instead, to turn the research she'd gathered into a book, one that took a path of its own. Loving to the End … and On: A Guide to the Impossibly Possible is described on its back cover as a "compelling mix of personal narrative and forthright reporting on end-of-life care and mis-care." Robinson hopes the book will be of service and help others. "This book is mostly about the opportunity to love more deeply during terminal care and beyond," she said.
As she has throughout much of her life, Robinson embraces the now. She hired a publicist to help promote her book, has a website (www.lynnbrobinson.com) and enjoys occasionally checking the analytics of her book sales on Amazon.com.
When reflecting on her life, Robinson downplays talk of being a trailblazer. She wanted a career in business and figured out a way to make it happen. "There were situations I found distasteful," she said. "But I stayed in there and did what I could to get rid of the causes of distaste. I had fun, and I still do."