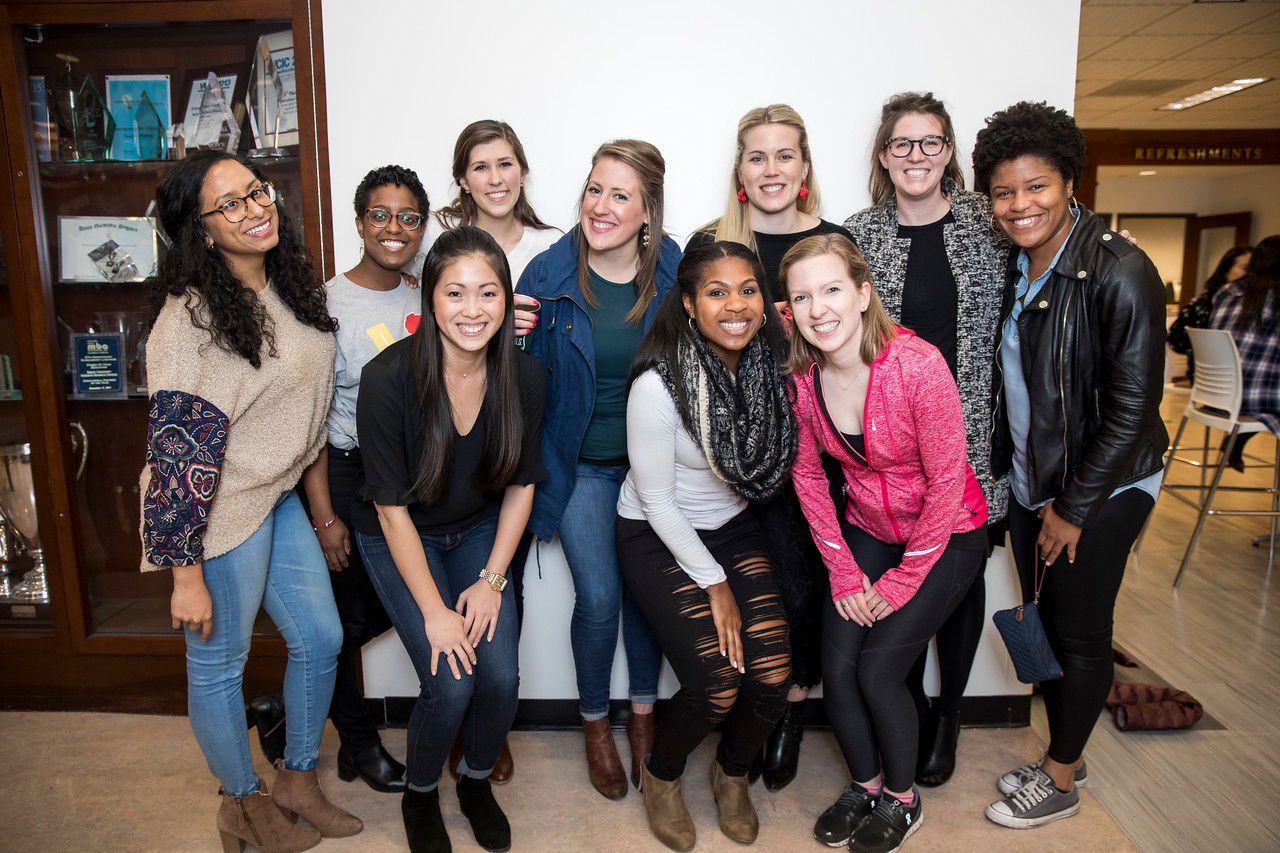 International Women's Day is March 8. This year's theme is #BalanceForBetter, a call to action for driving gender balance across the world.
To celebrate, get to know some of the student leaders making a difference on Goizueta's campus. Below, women from the MBA class of 2019 share their views on gender balance and what #BalanceForBetter means to them.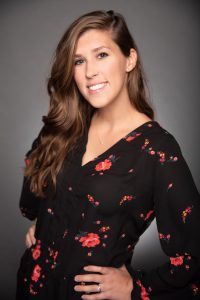 Margaret Arwood 19MBA is vice president of Marketing Communications – Graduate Business Association (student government) and a fellow and student chair of Emory Marketing Analytics Center. Arwood is a certified yoga instructor who enjoys being outdoors, cooking and spending time with her husband and dog.
I am lucky because my husband Michael and I have a very egalitarian marriage; we split housework and other tasks evenly and pick up the slack for each other when either of our careers is currently more demanding. He was completely behind my going back to school, as he values my goals as much as his own. We are both committed to our mutual success. I have felt so supported by him as well as my Goizueta classmates, who are committed to celebrating diversity and balance in our community.
In the workplace, when I am expected to behave a certain way, or my motivations are questioned, or my ideas and work product are disregarded as a result of my gender, the need for gender balance is made abundantly clear. Unfortunately, the lack of gender balance in the workplace is often more insidious than outright sexism; we have to work to change the underlying unconscious gender bias that still permeates our society if we want to truly eradicate gender imbalance.
To me, #balanceforbetter recalls the need to recognize that until we stop painting the obsession with working and being available all the time as a virtue, quality of life for everyone will continue to degrade. Toxic masculinity would have us believe that only women need "work-life balance" because of traditional gender roles. In reality, improving that balance for everyone give us all the opportunity to live healthier and fuller lives, not hemmed in by expectations based on our genders. At the end of the day, happier employees work harder and stay in their jobs longer, which makes the idea of #balanceforbetter a win-win for employers and their employees.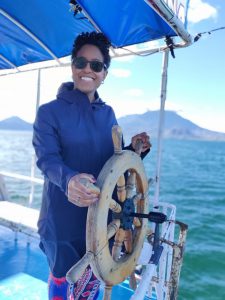 Missy Goss 19MBA is president of Graduate Women in Business (GWIB). Goss is concentrating in marketing and social enterprise. To stay grounded and energized, Goss practices yoga, checks out live music and art, travels, and gathers with loved ones for meals.
I knew going into b-school that I wanted to be involved in a women in business club since I'm passionate about women's empowerment. Being elected first-year representative of GWIB allowed me to learn the ins and outs of the organization, and identify areas of opportunity. Since I was appointed president, my objective has been to drive more discussions around intersectionality and build community, namely across classes and groups (clubs and departments).
Diversity and inclusion are very important to me. One of my goals is to ensure diverse talent − from not only different ethnicities, but also genders, socioeconomic statuses, etc. − are given the opportunity to add their unique value to organizations. And I hope to foster open environments where people feel empowered to be their authentic selves once they have a seat at the table. I want others to feel seen and know their voice is heard. Plus, I hope to see more women confidently seizing opportunities to share their skillset and perspective, even if it means going outside of their comfort zone.
To me, #balanceforbetter means having both women and men involved in advancing gender equity. It means growing more comfortable having uncomfortable conversations and being an ally – men standing up and advocating for women, whether or not women are in the room.
Morgan Bullock 19MBA is vice president of Careers, Goizueta Student Government and vice president of Goizueta Women in Business. Bullock is also a Forte Foundation Fellow and Campus Ambassador, a Delta Leadership Coaching Fellow and a member of the Omicron Delta Kappa National Leadership Honor Society. While completing her studies with concentrations in marketing and strategy, Bullock also enjoys hiking, exploring Atlanta neighborhoods, and is working towards completing another mini triathlon.
A big part of business school is developing soft skills beyond the technical tools. I sought opportunities to practice my leadership in a safe space, while effecting an industry or group for which I already had a passion. Leading teams and organizations is a unique way to learn new strengths and mitigate weaknesses. Being a club leader or part of a leadership organization at Goizueta is one of the best ways to invest in the change you want to see within the school.
I think gender balance can only be celebrated when all parties recognize the importance of a variety of viewpoints. There is still a tendency for people to believe that diversity programs give certain populations an unfair advantage. Success is not a zero-sum game. Until that mindset goes away, I do not believe we can celebrate balance.
Business schools in general have a long way to go for complete parity. To date, only one school – University of Southern California Marshall – has ever enrolled over 50 percent women in their incoming class. But numbers and recruitment are only half the battle: Once women are in business and in business schools, the environment and culture also need to adapt for balance as well.
#BalanceforBetter replaces the stigma that you can't "have it all." I think modern businesspeople believe that all genders have autonomy in the workforce, and can intentionally build a future with all the pieces that he or she may choose to include. I don't believe anyone can really balance everything, but it works by setting expectations and doing what you can while recognizing that most of the time, other people are willing to help. Gender equity is one consequence of the societal stigma that businesspeople can't achieve everything at once. There is no need to accept limitations to your goals and happiness.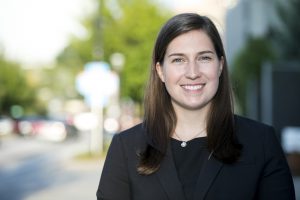 Claire Pavlak 19MBA is vice president of Academic Affairs, Student Government; Goizueta Nonprofit Consultants and Goizueta Women in Business. In her free time, Pavlak is a fan of visiting Atlanta-area parks, learning new crafts and staying on top of interior design trends.
I saw opportunities to make important, lasting changes in the student experience at Goizueta and knew I would have the support from students, faculty, and administration to do so in these leadership roles. Each of these positions involved an incredibly strong partnership with a faculty or staff member, including Amy Bentley, Brian Goebel, and Renee Dye, so it was easy to find the support needed to make our ideas a reality.
I never heard a "no" during my time as a student leader, and more often than not, I received more help than I anticipated. While taking three leadership roles was ambitious, I'm grateful to have had the opportunity to make a mark in three of my passion areas: academics, nonprofit management, and women in business.
It's promising that USC-Marshall was able to reach gender parity in its MBA class of 2020, but that class will likely remain an exception to the rule in the short term. We can't have gender parity in C-level positions until we have gender parity in the professional programs feeding into these roles. Classmate Ted Kietzman 19MBA began a Men as Allies club at Goizueta this year, which is a good first step to expand the gender parity discussion at Goizueta.
#BalanceforBetter means making space for diverse experiences and ideas, no matter the context. I was once asked to be the "token female" in a new business pitch alongside a set of white males wearing thick-rimmed glasses. Balance for better means not viewing anyone as the token anything, but instead recognizing the inherent value diversity—in all of its forms—brings to any conversation.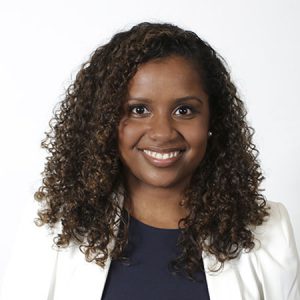 Karina de Sousa 19MBA is co-president of Net Impact and events co-lead of IMPACT460 Student Leadership Board. De Sousa is concentrating in social enterprise, human capital and strategy and hopes to take her skills back into the social impact sector. In her spare time, de Sousa enjoys socializing with friends, reading books, working out, listening to podcasts and catching up on TV.
I took a leadership role in Net Impact because I am passionate about using business skills to advance social causes and wanted to support those looking to do the same with their post-MBA careers. I also wanted to get involved in Atlanta's social impact community and create a space to network for this community within the larger MBA community.
For me, #BalanceForBetter means gender parity in the workplace as it relates to compensation, opportunities for growth, promotions, success and more. It also extends beyond the workplace and needs to be a goal in society as a whole. It is recognizing the talent and contributions that women make. It is allowing women to flourish in the workplace as they are to the highest levels of management without expectations that they conform to more "masculine" traits. It is understanding that investments in women are investments in families and communities as well.
I celebrate gender balance by supporting my classmates and other women in my network in their professional careers. I also push the men in my life to educate themselves on feminism and gender balance them and encourage them to consider how they can actively be a part of the solution.
I notice the absence of gender balance in statistics that continue to show gender and other disparities, such as racial disparities, in the workplace even as research continues to demonstrate that businesses and society benefit form parity. Those disparities come in the form of pay gaps, lack of access to childcare support and more. I also notice the absence in that these conversations are still necessary in 2019.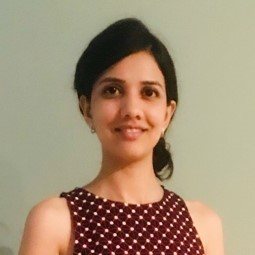 Isha Grewal 19MBA is president of the International Business Association and is concentrating in strategy. She is a voracious reader who loves a good mystery novel. She also enjoys cooking and bringing people together for a meal.
As president of the International Business Association, my goal is to increase global perspective in the Goizueta community by facilitating members' exposure to international business and culture in our global community.
My goals for the future are to foster different perspectives regardless of the person's background wherever I am working; to be a mentor who inspires confidence, particularly in young women and to give back to the teaching community in rural parts of India.
I see [gender balance] in my classmates and colleagues who challenge themselves and those around them to continue to push the conversation forward. I once heard someone say, "If you are the first woman to be somewhere, make sure you are not the last." And when I see our community coming together to ensure success of individuals, it feels like a celebration.
It is obvious that there is gender imbalance in the upper echelons of the corporate world; therefore, it is imperative to begin and sustain a dialogue around the importance of gender balance, equal opportunities, and unconscious bias.
I believe #balanceforbetter starts with being open to various perspectives and creating a safe space for everyone to have a voice. Our diverse backgrounds, experiences, and thought processes can provide a powerful pool of ideas and actions to make this world better one step at a time.