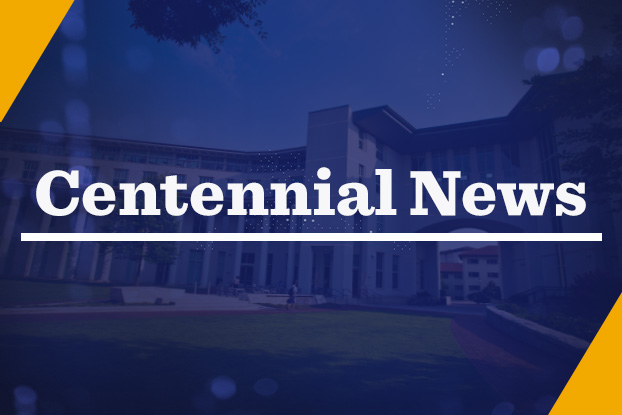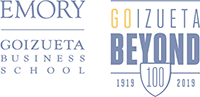 Our unique place among B-schools.
Centennial celebrations have officially begun! Our business school was established at Emory a century ago, on February 18, 1919. We recognized this significant milestone in ways true to what's been consistent over these 100 years – celebrating our strong community and the deep friendships that are formed here. Alumni enjoyed our birthday parties held on January 31, at 13 locations all across the US. But the celebration is anything but over.
We held our on-campus birthday party on February 21 with hundreds of current students, faculty, staff, and alumni joining Dean James in raising a Coke toast in honor of our Centennial.
From Medellin to London, from Seoul to Mumbai and places in-between, we held 10 international 100th birthday parties on February 28. It was a day of global alumni celebration, even including current MBA students travelling to Beijing, Tokyo, and Delhi as part of their Mid-Semester Module study experience.
Question Of The Day: Tell me, what's your favorite Goizueta memory and why?
Email me your thoughts for a chance to be featured in our #GBS100 communications efforts.
Julie Barefoot
Leader, 100th Anniversary Celebration
P.S. – Help make our centennial celebrations last all year long! Spread the excitement by using the #GBS100 hashtag in your networks.

---
"What 100 means to me…" Reflections from Goizueta Staff and Faculty
John Kim, 05MBA and Goizueta Faculty
For me, [our Centennial] reconfirms my belief in institutions. After 25 years in corporate America, I feel that we all too often glorify individual achievements – what you did, what I did – and lose sight of the platform we stand on. Sometimes, students ask why we study business cases from the past. Yet, as someone who wrote his senior thesis without the Internet, I firmly believe that history matters. Legacy and precedence matters. Institutions matter.
For me, the 100th anniversary is not nostalgic. For me, it augurs a 200th anniversary – where institutions like Goizueta educate, represent, and advocate for a greater society fueled by business.

Now in its 15th year, the UBSLC is a student-run gathering of BBA student leaders from across the US and around the world. With several hundred in attendance, this year's event was a crucible of meaningful connections among fellow undergraduates and leading business executives.
Among them was Victor Luis, CEO of Tapestry, a global house of brands including Coach and kate spade. He shared how important "optimism, innovation, and inclusivity" are to Tapestry and implored attendees to "have courage in developing your own brand." The full schedule is available here.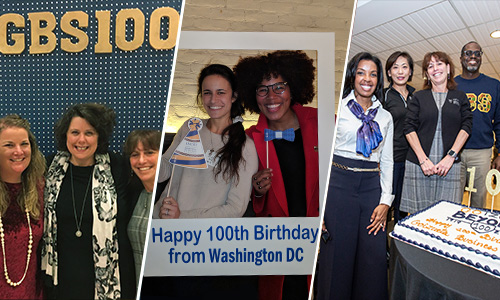 ---
Featured Go Beyond Profile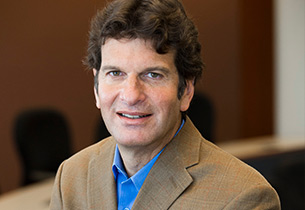 #44 Dr. Jeff Rosensweig – Associate Professor of Finance and Director of The Robson Program for the Study of Business
Our faculty and staff connect with students in special and lasting ways. While many individuals come to mind, I think Jeff "Dr. J" Rosensweig embodies these connections and our unique culture. Jeff is well known for his commitment to teaching, serving as a mentor to students and alumni, and maintaining lasting relationships.

---
Blast from the Past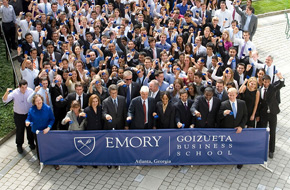 Many wonderful memories have been made at 1300 Clifton Road. On September 2, 2009, the Closing Bell of the NYSE was rung in the Jenkins Courtyard, the first time ever that the bell was rung from any educational institution.
---
Going Beyond:
The Next 100 Years
Information surrounds us, but analysis moves us forward. Our emphasis on data analytics prepares Goizueta students for the current and future states of business.