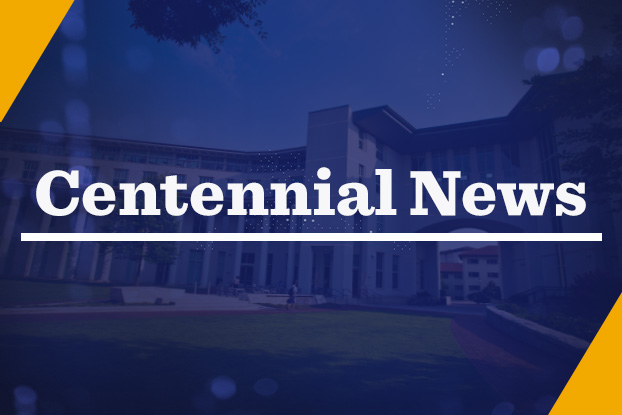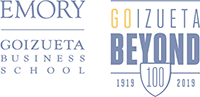 Celebrating 100 Years of Excellence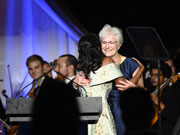 Our Centennial Alumni Weekend was simply fabulous – filled with memory-making moments.  From a Welcome BBQ, to Dean James burying our 100th Time Capsule, to a slate of Faculty-led Speed-Learning Sessions, alumni were able to reconnect with friends and learn new insights from faculty on relevant topics. The weekend was capped off with our Centennial Gala, which attendees described as "magical and inspiring."
Reconnecting with alumni from years past is always a joyous occasion, one that taps into the special collegiate kinship we share no matter how long it's been since our time on campus.
Sparked by memories and reconnecting with fellow alumni, Alumni Weekend was a great time to reflect on #GBS100 and look forward to Goizueta's next century with confident optimism.
Julie Barefoot
Leader, 100th Anniversary Celebration
julie.barefoot@emory.edu
---
"What 100 means to me…"
Reflections from Staff and Faculty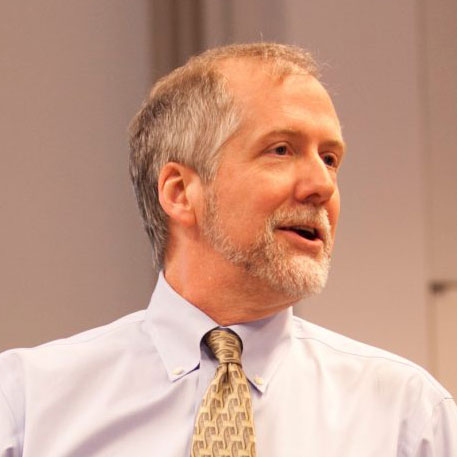 Patrick Noonan
Professor Emeritus in the Practice of Information Systems and Operations Management
"Our Centennial is an opportunity to step back and look – admiringly, I'd suggest – at the bigger picture: our long strands of history, the people who've made contributions to the school, and careers and lifetimes that overlap to create our tapestry.
"Thinking of my own experience at Goizueta, it was a long and complex tapestry as well. I came to Emory from Harvard, snagged by the clever pitch of then-Dean Ron Frank, who told me I'd have more fun rolling up my sleeves to "help build the next great business school in the U.S." than as the 201st member of the HBS faculty. He was right on both counts.
"We took the small, upstart, unranked Emory Business School into ranks of esteemed schools soon thereafter, and it was fun to have played an active role in it. When I was the dean of the MBA programs, I used to joke that we had to work our tails off 50 weeks a year just to keep even with the pack of established business schools, and 2 weeks to inch forward within it.
"The sense of community, the striving to make things better each year, that positivity that comes with being in Atlanta – all come together to make the memories of my experience good ones. I hope we can continue to progress on our ideals of tolerance and diversity and continue to provide opportunities for everyone to learn how to live, work and play in a world of wonderful differences."

Executive Women of Goizueta (EWG) Conference
November 15, 2019
While latticework has taken the place of the corporate ladder, the importance of a strong and diverse network remains steadfast – a fact especially true for women. At our 2019 Executive Women of Goizueta (EWG) Conference, you can connect with other women leaders and learn from top Atlanta professionals. Click here to register.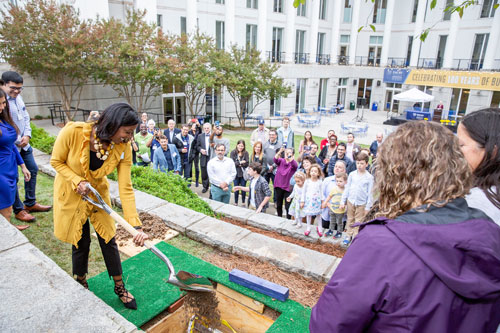 Dean Erika James buries our #GoizuetaJourney time capsule homecoming weekend. Later that day was the Goizueta Centennial Gala.
---
Featured #GoizuetaBeyond Profile
No. 16:
Solon Patterson 57BBA 58MBA and Marianna Patterson 61C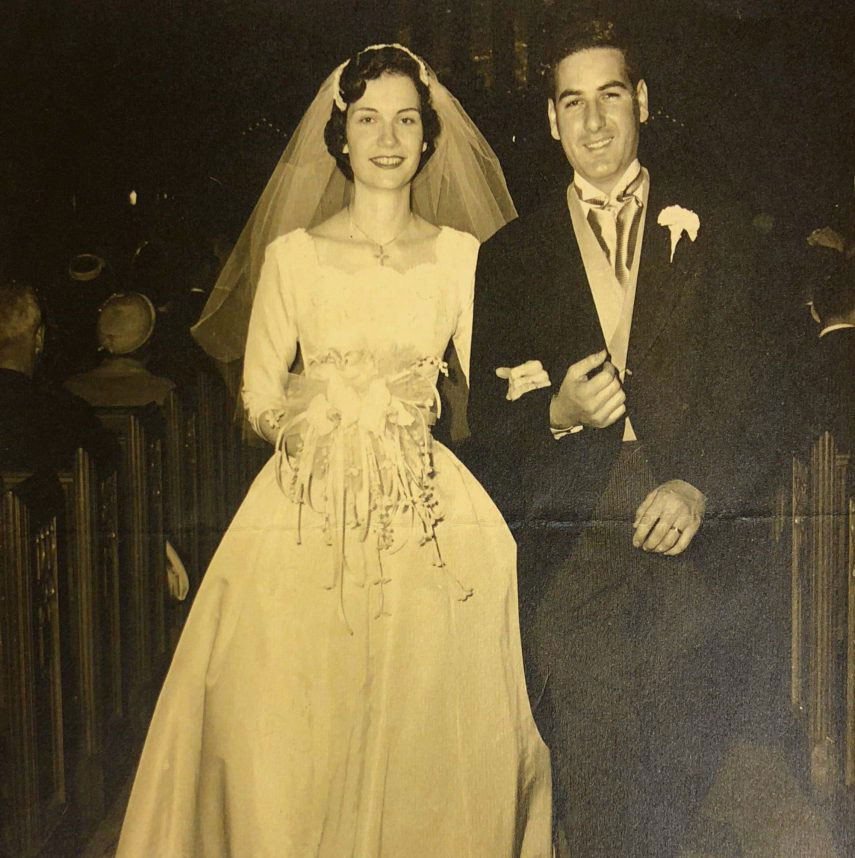 We're all familiar with the outdoor space between Goizueta and the Schwartz Center – few are familiar with the alumni couple that it's named after. But Patterson Green is only one part of Solon and Marianna's story of a lifetime of business excellence and giving back. Learn about Solon and Marianna and other leading alumni featured on GoizuetaBeyond.com.


---
Blast from the Past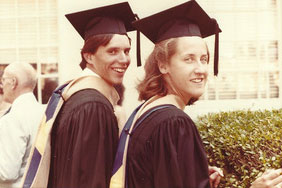 The next time we'll see this photo of 82MBAs David Zanca and Nelie "Ginny" Waller Zanca, it'll be in 2044! That's when we'll unearth the Centennial Time Capsule at the 50th anniversary of Goizueta's naming. Thanks to their daughter, Nelie Zanca Lynch 13MBA.
---
Going Beyond: The Next 100 Years
Fund for Excellence provides future support
Private support is critical to ensure we support students through innovative programs and scholarships. Alumni contributions strengthen each cohort's experience, allowing the dean to meet Goizueta's most strategic and immediate needs. To make a gift, please visit goizueta.emory.edu/alumni/invest or contact the Office of Advancement and Alumni Engagement at gbsalumni@emory.edu.

---