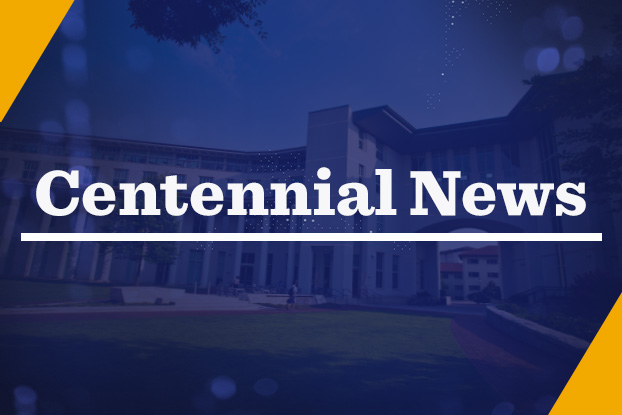 Year 101, Here we Come!
Greetings for 2020 and the New Decade. This issue serves as the final communication from Centennial News because February 2020 marks the end of our Centennial Celebration and the start of our 101st year as a business school.
Our #GBS100 Celebrations on campus and abroad brought Goizueta classes together, across the years and around the globe. And, the excitement of Commencement carried special meaning this Centennial Year. I know that while the memory of the 100th Time Capsule might fade, at least until it is unearthed in 2044, our time spent together in community and celebration at our Centennial Gala will be etched in our minds for years to come.
Through these experiences and more, what's closest to my heart is connecting with our community in new ways and reconnecting with our alumni. I'm grateful for the strong support I've received from faculty, staff and students for our Centennial Celebrations.
Julie Barefoot
Leader, 100th Anniversary Celebration
julie.barefoot@emory.edu
---
"What 100 means to me…"
Reflections from Staff and Faculty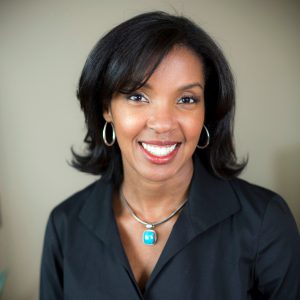 Dean Erika James
John H. Harland Dean
Professor in Organization & Management
"This year has been one of looking back with pride over our 100-year history, recognizing the exemplary and extraordinary individuals – faculty, staff, and alumni – who have helped make the Goizueta Business School what it is today. In looking at their contributions and their stories, there are many common threads, a commitment to excellence, to innovation, and to corporate responsibility. Those are among the defining attributes of the business school and they reflect vision and beliefs of Roberto C. Goizueta, for whom the school was named 25 years ago.
"This anniversary – both of these anniversaries – have been as much about looking forward as looking back. Ahead of us is the work we must do to continue building the strong foundation that will support the success of our future graduates. That foundation will be even stronger with the investments we will make thanks to a truly transformational gift – the largest in our school's history – from The Goizueta Foundation.
"The Goizueta Business School stands for and has always stood for excellence in business education and a commitment to principled leadership. Today, as I look around, I see a school that truly embodies the ethos of our namesake, Roberto C. Goizueta. We are a community dedicated to virtuous capitalism and innovation in business. Our students, faculty, and staff are among the finest in the nation and we are not going to rest on our laurels. Looking ahead, I see us continuing to innovate and improve the ways we deliver a business education that meet the future needs of business and society."
---

2019 Emory Entrepreneur Awards!
February 27, 2020 | 6:30 p.m.
Join the Emory Entrepreneur Network for a celebratory reception to honor the distinguished recipients of the 2019 Emory Entrepreneur Awards! The evening promises to provide a lively environment to connect with professionals who work within the entrepreneurial ecosystem and have an affinity for Emory.  We are excited to host this year's event at the Hatchery, Emory's new innovation space! This recognition program was created by alumni volunteers who are passionate about spotlighting the successful products and ventures driven by Emory alumni. Register Here
---


Reflections on our 100th Celebrations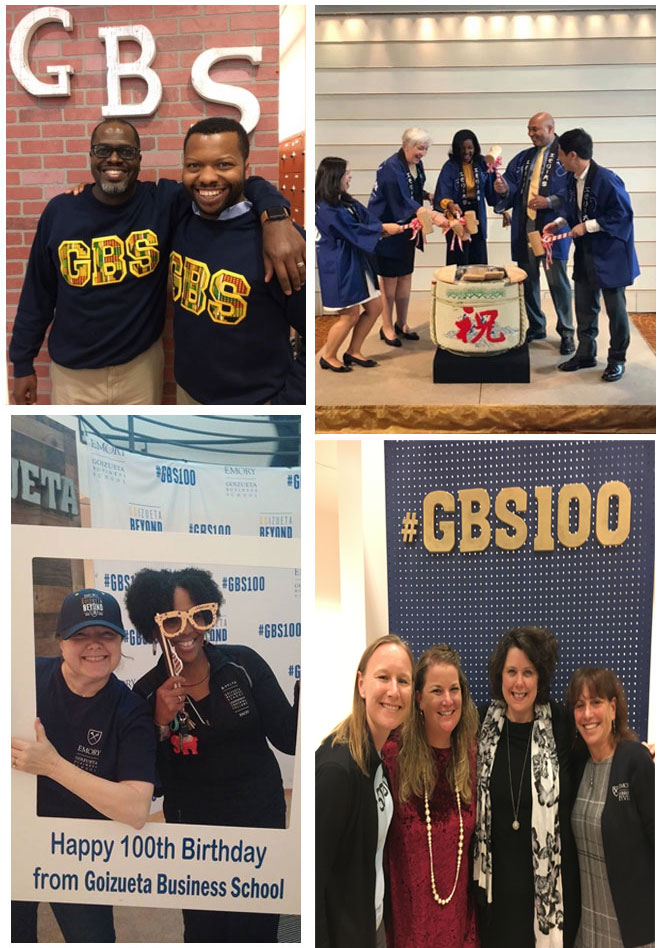 ---
Featured #GoizuetaBeyond Profile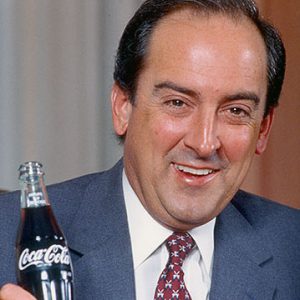 No. 1: Roberto C. Goizueta
With no introduction needed, Roberto Goizueta's legacy is woven into our institution. It's fitting then that we cap off our profile series of 100 influential members of our Goizueta community with his own. Learn more about Mr. Goizueta and other leaders featured on GoizuetaBeyond.com.

---
Going Beyond: The Next 100 Years
Fund for Excellence provides future support
Private support is critical to ensure we support students through innovative programs and scholarships. Alumni contributions strengthen each cohort's experience, allowing the dean to meet Goizueta's most strategic and immediate needs. To make a gift, please visit goizueta.emory.edu/alumni/invest or contact the Office of Advancement and Alumni Engagement at gbsalumni@emory.edu.

---