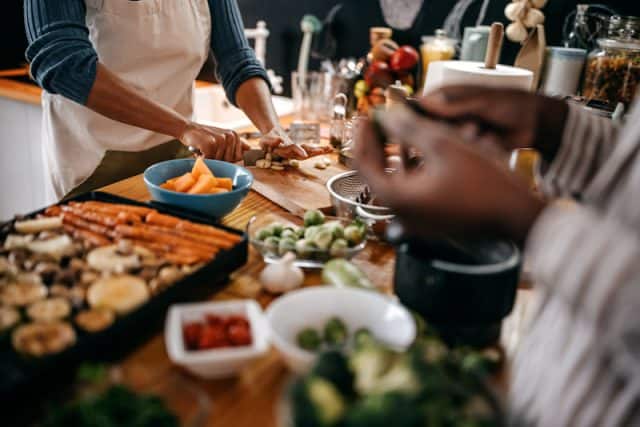 As we recognize the season of giving thanks, sharing time with family and friends, reflecting on the moments that make life special, and perhaps eating too many slices of Grandma's homemade pie, Emory Business takes pause to celebrate. We share these thoughts and cherished traditions from our faculty, staff, and students.
As holidays come and go, generations of family members make memories around the table in unique ways. For the family of Erin Igleheart, Start:ME program director, one fun tradition begins by making a thankfulness turkey to share with her "sweet, silly, and super curious little boys."
During the month of November and on Thanksgiving, "each kid shares what they're most thankful for that day," she explains. "You get a mix of really charming, heartwarming answers–Papa and Mama, my friends, the whole Earth–and some laughable ones like mosquitoes and floor grates."
With laughter and love in abundance, Lecturer of Marketing Marina Cooley 14MBA is "thankful for having a whole, fulfilling life. I'm in a lovely stage of life where my marriage and kids are a great source of joy, many of my friendships are going on decades, and my students keep me young and curious."
For Cooley's family, making a deep fried turkey in our backyard is a cherished holiday meal tradition. "I look forward to the moment when my kids 'ooh and aah' when the bird goes in and comes back out an hour later," she says. "They think it's magic─and it is!"
Alex Shimalla, communications specialist at Goizueta, is grateful for her family. "My sister makes me laugh, my mom gives the best hugs, my brother and his wild life are fun to watch, and my dad still answers the phone every time I call─even if it's 10 times in a single day," she says.
To honor the holiday, "We celebrate with…a lot of food. I'm a big apple pie fan, so that's my yearly request (with lots of crumble on top!). I always try to rally the troops before we eat for a walk. Last year my brother and I ran a 5K, and this year my sister and I will be doing the same one again."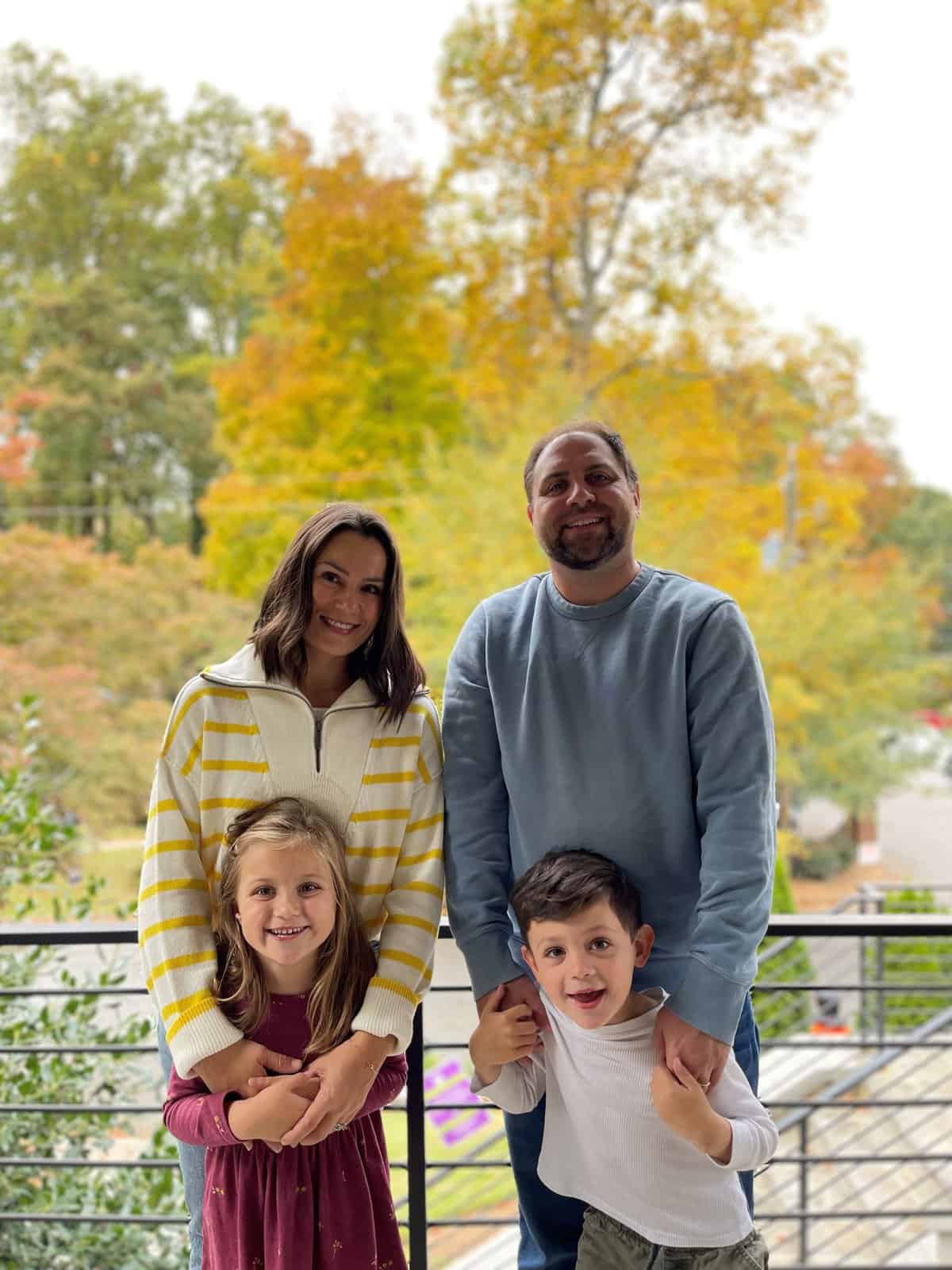 Golf is also a tradition for some families, including the Pogues. Alan Pogue, director of operations and events management at Goizueta, also enjoys sports on Thanksgiving. "I really enjoy our family gatherings on Thanksgiving," he says. "Our family has a habit of inviting people who aren't able to be around their own family to join us, so it is a great opportunity to meet new people.  We watch and play football, play cornhole, and basketball. The day after, for the Turkey Leftover Classic, we have a tradition of playing golf with my Dad and twin brothers-in-law."
Through Goizueta events and gatherings, camaraderie builds. Pogue adds, "I am thankful for the sense of community that we all share at Goizueta, as well as having our new Dean on board."
And speaking of our new Dean, he has gratitude to give as well.
I'm thankful for the incredibly friendly way I have been welcomed to Goizueta, Emory and Atlanta in general. It has been a stressful period making a move after 24 years in California, but I am having a wonderful time, and I'm very excited for our school's future.

Goizueta's John H. Harland Dean Gareth James
We share our own appreciation for all of you. May your holidays be joyful!
Check out Goizueta's Instagram account for more warm wishes, fun photo memories, and stories from our global community.