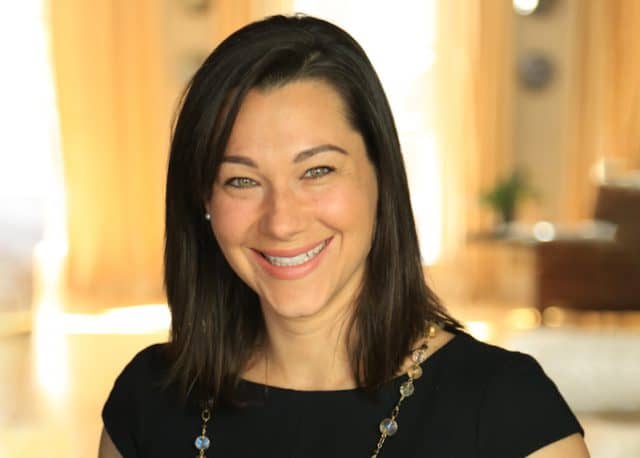 Throughout Veterans Awareness Month, Emory Business will introduce readers to the stories of veterans who excel at Goizueta and are thriving in their careers.
Goizueta Military Scholarship recipient and U.S. Military Academy graduate Lynn Sladek 23EMBA answered the call to serve the U.S. Army in a post-September-11 world and served nearly 10 years, including deployment to a combat zone. "I enjoyed working in a dynamic, challenging team environment that the Army provided," she recalls of her service. "I was wholeheartedly committed to the mission of preserving the fighting force."
With a military spouse in an elite Army unit, managing daily challenges became the new norm for Sladek. Although she planned for an Army career, life intervened, and Sladek chose to become a military veteran, at once assuming the roles of family caregiver, community volunteer, and lifelong learner.
Undeterred by her shift in career circumstance, Sladek became a certified childbirth doula and launched a maternal health consultancy. She studied Arabic at the Defense Language Institute and served as a family readiness group leader for more than 150 soldiers. A consistent clinic volunteer, she also became a registered nurse "just in time for the pandemic," she says.
As it so often does, a milestone life moment changed her future. Finding herself to be a single mom of three children, "I knew I could not support my family as a small business owner and a registered nurse." Sladek took action, earning a management role within Women's Services for Piedmont Atlanta Hospital, and gaining admittance into Goizueta's Executive MBA program. These strategic moves allowed for her to simultaneously amplify her career and her skillset.
I am committed to sharing my life story, both successes and setbacks, to inspire others. I hope especially that other women veterans know that they too can rewrite their narrative . . . and thrive.

Lynn Sladek 23EMBA
Now as both a student and career-focused professional, Sladek continues to build trust and mentor other women with inner grace and tenacity.
Scholarships can pave the way to future success for many of Goizueta's veteran and military students. Learn how together we can do more.