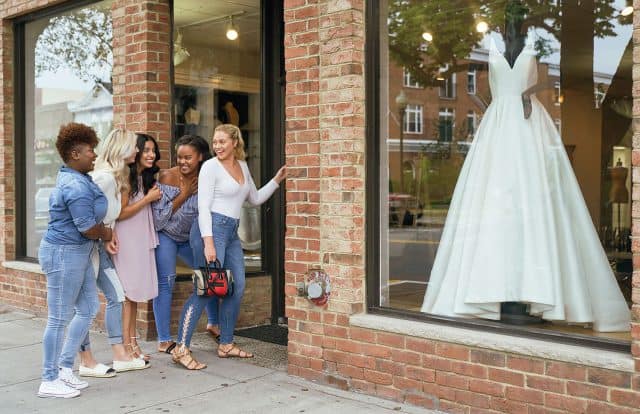 In the more than 20 years since Charlie Goetz has been a senior lecturer of Organization & Management, it's fair to say he's witnessed major change in the entrepreneurial ecosystem. Through his role as Distinguished Lecturer of Entrepreneurship for The Roberto C. Goizueta Center for Entrepreneurship & Innovation, he continues to observe an escalation in the numbers of women who found startups and become leaders.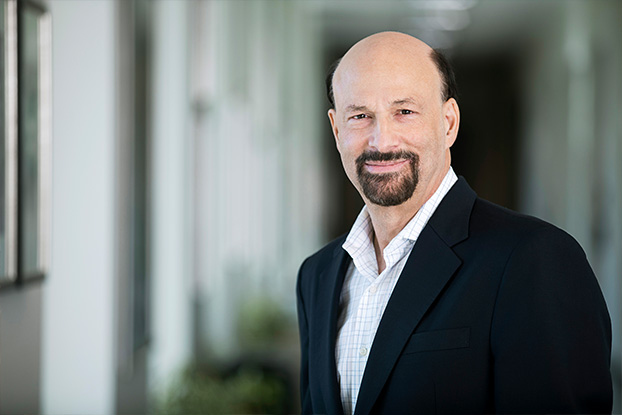 "Many more women are now starting businesses. Maybe 15 percent of the students in my classes were women back in 2010," Goetz recalls. "Today I have classes where that's 45 percent."
The gap between men and women is narrowing, with women now pursuing a broader variety of businesses. "Guys tend to be more tech-oriented where I'd say a slight preponderance of women create more retail-oriented ventures, but not always. The trend is changing," Goetz says. Women start businesses for different reasons than men. "I'd say women are not as motivated by money as men," he says. "Women think, 'this is a problem, and I can fix it.' They want results. Men seek a great financial opportunity."
Women are more mission-driven, and they start more nonprofits by far than men.

Charlie Goetz, distinguished lecturer in entrepreneurship
Founders Build Meaningful Businesses that Merge Passion and Profit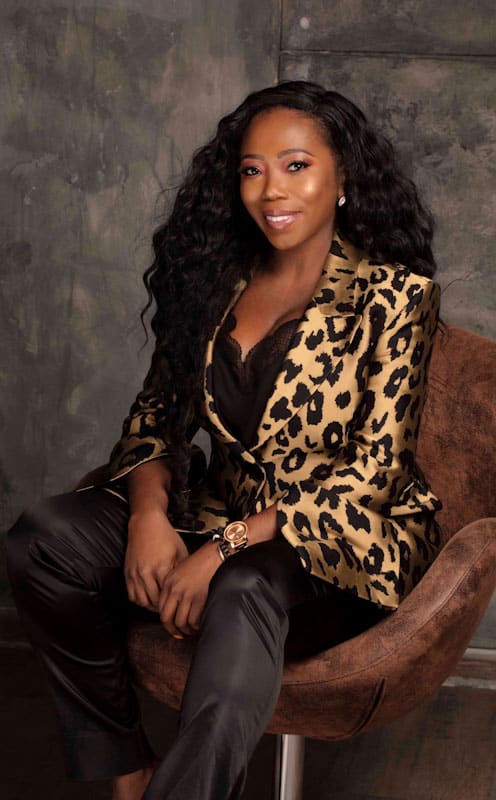 Lola Banjo 11MBA was compelled to found her startup Silver & Riley. Banjo works full-time as the senior managing director for strategy and innovation consulting at Salesforce, a position she loves and isn't willing to leave. But she also harbored a "nearly decade-long dream" to start her own company and realize her "genuine passion and love for both the travel and fashion industry."
Banjo's startup workday begins at 2 a.m. for Silver & Riley.
Entrepreneurship is not for the faint of heart. It takes real commitment, dedication, time management, and true passion to sustain.

Lola Banjo 11MBA
Silver & Riley manufactures and sells stylish leather travel bags and accessories for professional women; the brand now includes fashion, which will expand her target audience.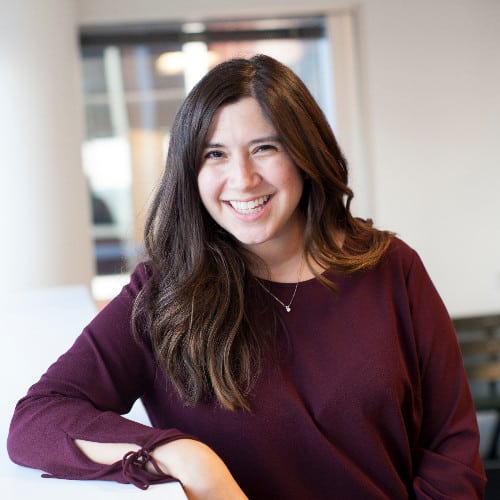 As the founder of Gather'd Market, Antoinette Rosenberg 14MBA saw a problem and decided to fix it—a lesson she learned at Goizueta.
You can build a successful and enduring business off of one unique customer insight. This was a common theme in the stories of all the entrepreneurs we heard from in Charlie Goetz's classes.

Antoinette Rosenberg 14MBA
Rosenberg is tackling the pain point of families who need a 'meal-time partner.' There are plenty of ways to get groceries delivered, but Gather'd is entering into the food buying experience before families even make their grocery list. Located in Seattle, Rosenberg has aspirations to expand nationally.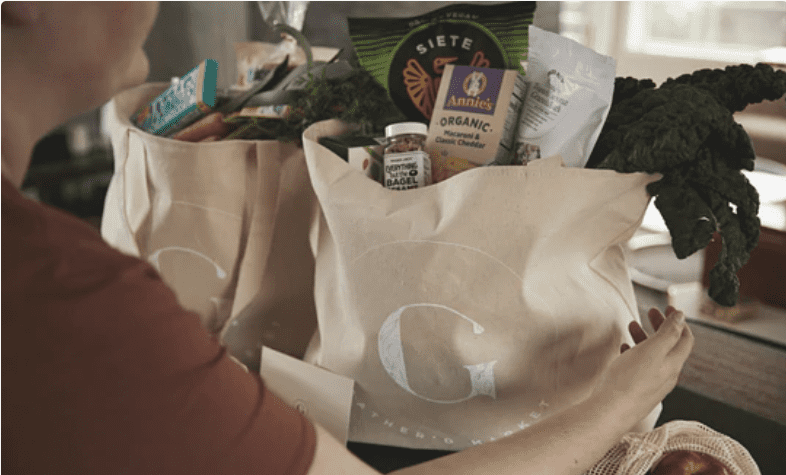 Raising Capital Presents Greater Challenges to Female Founders than Male
One of the biggest differences between men and women entrepreneurs comes in raising capital. "Unfortunately, it is harder for women to get funding. But more venture companies and angel groups are now looking for women's businesses specifically," Goetz says. "Banks are also making a significant change to try to better the needs of women entrepreneurs." Adding, "Now, we are having a different conversation."
Banjo invested $200,000 of her own money to launch her business in October 2019. Five months later, the COVID-19 pandemic hit. Sales halted. She couldn't receive her product or travel to Italy where the bags were made. As for working capital? It was tied up in inventory that couldn't be delivered. She relied on "strength of mind" to navigate the challenges and relied on memories of "grit, pain, and preserving the human spirit," from her time growing up in Lagos in an area severely economically disadvantaged.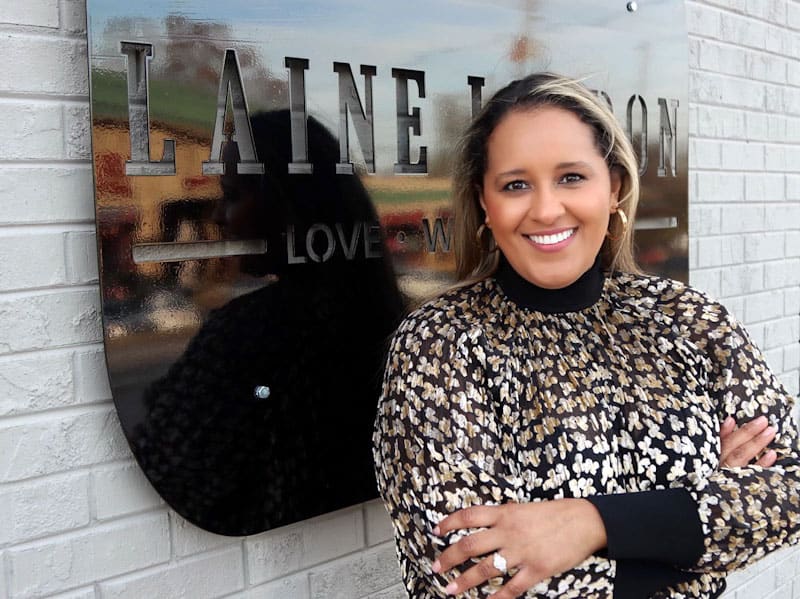 Atlanta-based Laine London is a first-of-its-kind Black woman-owned rental bridal shop that provides brides-to-be with convenient and cost-efficient access to wedding gowns, veils, accessories, and more. With 2.5 million weddings a year in this country, Founder Lundyn Carter 17EMBA sees a huge national opportunity.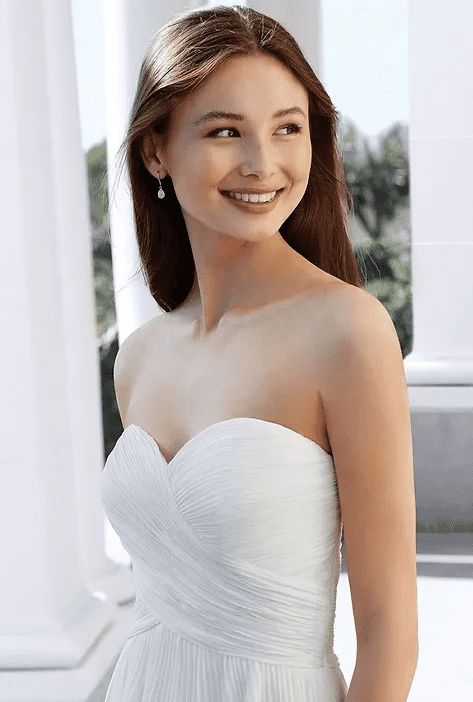 Carter bootstrapped for the first year, which "allowed us to find product-market fit and build a working capital model that has allowed us to fund our own growth." She received over $150k in capital contributions in the form of non-dilutive grants from organizations such as Google, American Express, Facebook, and Unilever. Carter also partnered with Verizon on her marcom strategy and SAP on streamlining operations.
Sights set high, Carter's quest is for Laine London to become the premier wedding resource in the U.S. and attract funding opportunities. "We're not what your traditional venture-backed startup looks like, so I anticipate some hesitation from investors who may not initially understand our growth potential or see a path to profitability," she says.
While some would call Laine London a small business, I see us as a tech-enabled Clothing as a Service (CaaS) startup that's disrupting a 2.4B industry that has seen little to no change. I believe that the right capital resource(s) will come along and see Laine London as an asset to their portfolio.

Lundyn Carter 17EMBA
Rosenberg concentrates on fortifying her business and doesn't chase after money. "I have learned, and continue to come back to, the importance of staying focused on the real human problem you are trying to solve."
"In a frothy startup market, it's easy to look around and see all the money being raised for on-trend businesses. But if raising money is your end game, then one day you're a 'future of work' company, and next day you're a web3 business," she says. "This feels like a sure way to fail. Instead, I've learned that staying focused not only keeps you moving in the right direction but also opens up opportunities for innovation."

Antoinette Rosenberg 14MBA
Business is the Most Powerful Vehicle for Change in Society
Goetz shares that more women not only start nonprofits than men, but they tend to have a charity or nonprofit component in their enterprises. The first lesson Rosenberg learned at Emory is that business is the most powerful vehicle for change in society. "During a mid-semester module in South Africa, we visited a company that made banking accessible via a cell phone sim card. Because of that company's work, a population without access to traditional banks could now deposit, transfer, and withdraw money with ease," she says.
Banjo remains a "principled leader," a core value she learned at Goizueta. "As my career has gone on, I have come to recognize how important this truly is."
Whether you are in corporate America or in business, you'll be called to task to lead, even if you do not have leader in your title. As a leader, you have to be sure you are walking the walk, not just talking the talk. Your legacy is created every day.

Lola Banjo 11MBA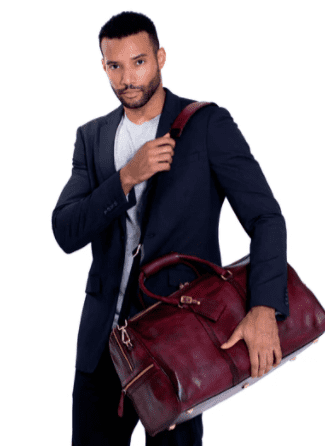 Banjo is true to her word. For Silver & Riley, five percent of every sale is funneled into grants to help launch, grow, and scale female-led businesses. The first round of $1,000 has grown into $10,000.
Even with challenges, Goetz says it's not surprising that women are overcoming them and holding their own. "Women are more determined than ever to become entrepreneurs."
Banjo accumulated 136 rejections from manufacturers—but two others said yes. "Never give up. When you're first starting out, you'll hear 'NO' a lot. Your breakthrough is just around the corner! Every 'NO' is one step closer to a 'Yes.' Keep going for your dreams."
Carter learned the meaning of success and credits Mellody Hobson, president and co-CEO of Ariel Investments, for the insight. "Success is truly a function of how you define it, not anyone else. Hard work plus bravery equals success."
She admits that every person has their own definition of hard work but, it doesn't matter. "Hard still means overcoming adversity, obstacles, and challenges. For me, bravery is the ability to be bold, fearless, and true to yourself and your beliefs. For instance, we're not looking to be just another bridal shop. We're taking advantage of new technologies not only to cut costs, but also to unlock massive value so we can maintain our first-mover advantage and stay two steps ahead or our competitors."
Stories of creativity and determination help define women entrepreneurs, says Goetz. "I have to give them credit. They can handle a lot more than men. I don't know how they do it. But they do."
The Roberto C. Goizueta Center for Entrepreneurship & Innovation serves as the resource hub for student and alumni entrepreneurs, early-stage investors, startup launch accelerator participants, and ecosystem collaborators. On March 31 and April 1, the center will host the 2022 Emory Entrepreneurship Summit featuring keynote speaker Vivek Garipalli 00BBA, Co-Founder and CEO of Clover Health. Register for the summit today.
As part of the center's outreach, the Peachtree Minority Venture Fund is the first-of-its-kind student-run million-dollar venture capital fund focused exclusively on making equity investments in businesses started by Black, Latinx, and Native American founders. Learn more.
Goizueta students interested in entrepreneurship, innovation, and early-stage investing are invited to apply to become student fellows of the center. Applications are now open.