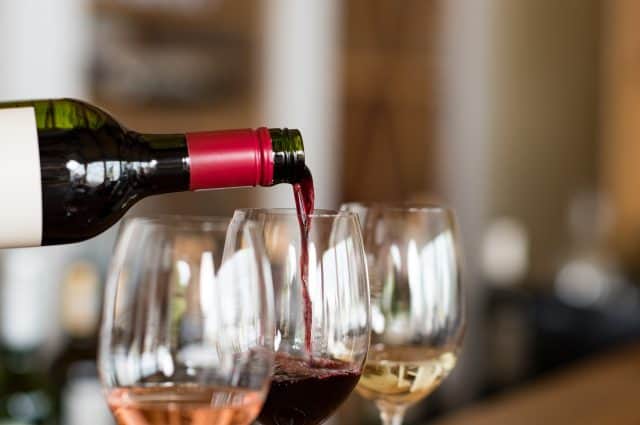 Total beverage alcohol volume is projected to grow nearly 3 percent in 2021, according to International Wine & Spirit Research (IWSR), a leading source of data on the alcoholic beverage market. Wine consumption is expected to be up about half a percent, but the real growth is happening in the ready to drink (RTD) category, led by hard seltzer. In the U.S., RTDs grew by 130 percent in 2020 and RTD consumption is expected to overtake wine consumption by the end of 2021.
EmoryBusiness.com took an inside look at the effects that climate change, the pandemic, and supply chain disruption are having on the wine and spirits industry from alumni who work in the space.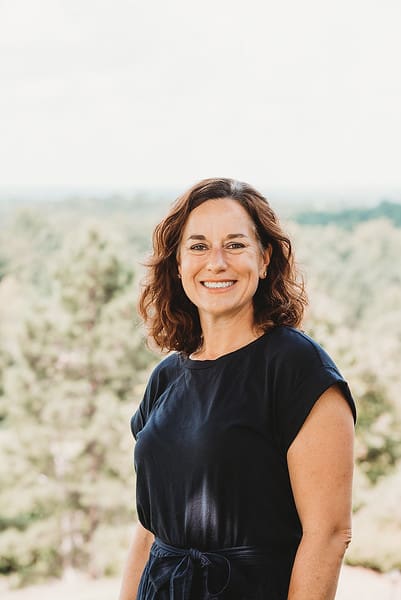 In 2021, Lisa Allen 01MBA, was hosting a pair of winemakers visiting Atlanta from France when one of them received terrible news—a hailstorm had ripped through his vineyard and destroyed most of his winery's harvest. "You only get one crop per year," Allen explains. "With wine, you don't get a second chance."
Allen, founder of Georgia Wine Insite, a wine distribution company that focuses on small, estate-driven products from around the world, understands the impact natural disasters can have on wine production. In October 2017, she was the general manager of Coursey Graves Winery in Sonoma's Bennett Valley. In 2020, the area endured countless evacuations and threats which produced so much smoke that most wineries forfeited the entire harvest of red wine grapes.
When Mother Nature Unleashes Fury on Harvests, Wine Prices Rise
An offshoot of the California wildfires is skyrocketing insurance costs. According to the San Francisco Chronicle, some vineyards have seen fire insurance premiums increase more than 300 percent. Other wineries have had insurance revoked altogether.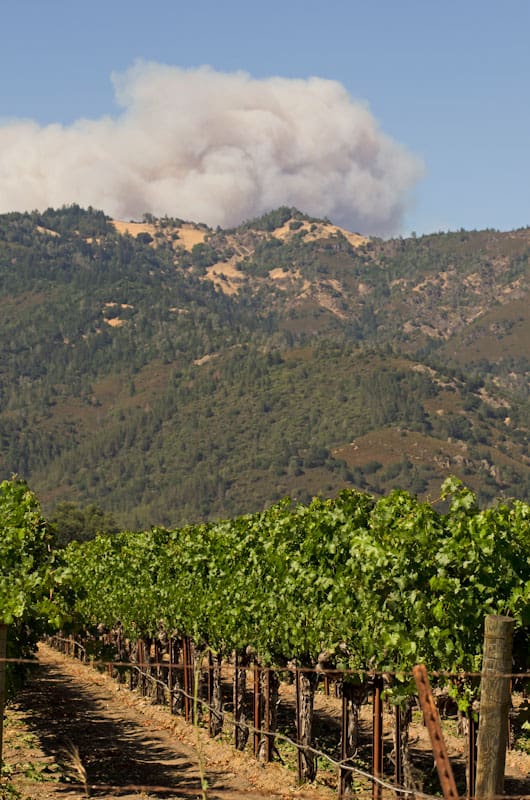 While large wine producers and conglomerates have more ability to maneuver, Allen believes that costs related to climate change could potentially push smaller winemakers out of business. Not only do conglomerates have deeper pockets they also grow most of their grapes in California's less fire-prone Central Valley. They're also able to make their wines by sourcing grapes from other countries.
"People aren't necessarily paying attention to the origin of the wines," notes Allen. "Most consumers in the U.S. want to drink a product in the $10-$15 price range. If you're sourcing your grapes from South Africa or Argentina, they don't mind."
This type of grape-sourcing flexibility isn't possible in places like France and Italy, where there are strict, codified laws about how wines are made, such as using specific grapes and not allowing wine producers to use irrigation. "It'll be interesting to see if some of those rules will have to relax as climate change impacts what is viable in these regions," said Allen.
Such changes could have far-reaching implications, noted Giacomo Negro, professor of Organization & Management and professor of sociology (by courtesy) at Goizueta Business School. Negro co-authored Wine Markets Genres & Identities. The book chronicles the tension between traditional wine production and new, innovative methodologies in several regions in Italy and France. Winemakers "benefit from the uniqueness" of the products they make—for example, the Barolos of Italy, the Riojas of Spain, the Chablis of France, explains Negro. "They have more value in the market to the extent that they're physically limited and more difficult to imitate," he says.
Online Alcohol Sales Boost Tax Revenues
In the U.S., alcohol is distributed utilizing a three-tier system. Producers make products, distribute them to wholesalers, who collect the state and local taxes before selling the products to retail outlets, bars, and restaurants, where those products are consumed or purchased for home consumption. An outgrowth of the Prohibition Era, the three-tier system began as a way for states to "safely" resume the sale of alcohol. Now it exists in large part because of its ability to collect taxes.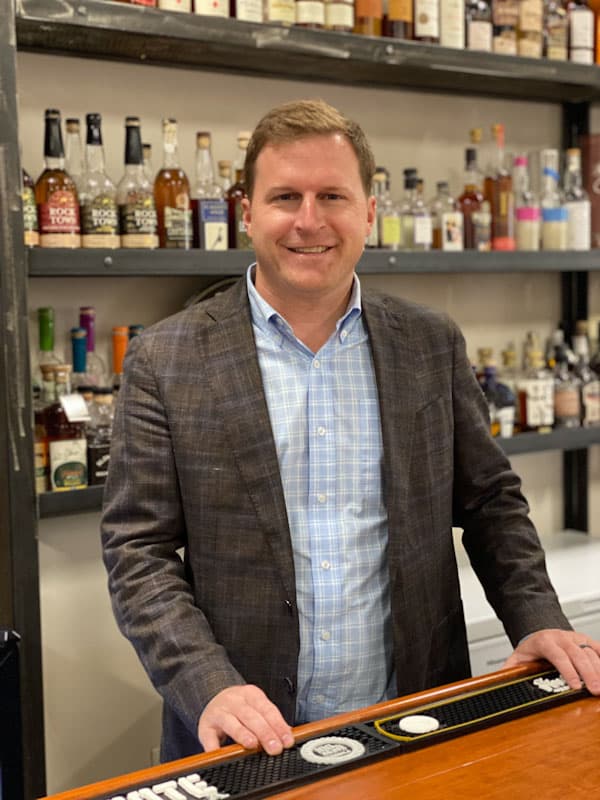 "Distributors collect a ton of money for State and local governments," says Kiefer Pirrung 14EvMBA, Partner, Prime Wine and Spirits and President, OBX Beverage Company. In 2021, according to Statista.com, nationwide, alcohol tax collected in the U.S. was nearly $9.2 billion, increasing steadily to a projected haul of $9.53 billion by 2026.
Each U.S. state treats alcohol sales differently, but most states prohibit winemakers, distillers, and brewers from selling alcohol direct to consumers (DTC) and possibly avoiding potential tax collection. (Some states allow craft breweries that operate taprooms to sell DTC, although those amounts are capped.)
Few states allow e-commerce when it comes to alcohol (there are some exceptions, for example, when a consumer is a member of a wine club), but pre-pandemic, several states began to allow online sales to customers who live in the city and municipality where a retail outlet is located. Customers could log on to their neighborhood liquor store's website, shop for wine, beer, or spirits, and go pick up their order or have it delivered. During the pandemic, Pirrung has watched as several of his retailers have doubled or tripled their online business. He expects retailers to "create a much larger online presence," long after the pandemic has faded from view.
IWSR predicts total beverage alcohol e-commerce sales across key markets will grow by 66 percent from 2020 to 2025, making it a $42 billion market.
Winemakers Push Boundaries to Gain Market Share
Pirrung and his team at Prime Wine and Spirits have made it a habit to follow "great winemakers," he explains. "We try to follow passionate people who are artists and passionate at what they do, even if they jump brands." Many of the winemakers Pirrung follows are pushing boundaries and experimenting with techniques.
"They're trying things no one else has tried before," says Pirrung. These smaller, fine wine brands have a hard time getting the attention (and shelf space) of a Kroger or Publix, but they are getting consumers' attention by leveraging digital platforms to inform customers about what they're drinking. "The amount of information that wineries make available about their wines—you can really transport yourself," Pirrung explains.
During the peak of COVID-19, I think people traveled through their palates when they couldn't physically travel.

Kiefer Pirrung 14EvMBA
Founded by two bartenders from New York, technology company SevenFifty is also helping smaller wine and spirit producers get the word out. SevenFifty works with distributors to share their portfolios with buyers online, effectively giving smaller producers e-commerce shelf space.
The Cost Connection to Supply Chain Disruption and Stronger Sustainability
Supply chain disruptions and a truck driver shortage have resulted in increased shipping costs for Wine Insite. Domestically, wine shipments now take three to four weeks to get to Allen when they used to take a week to 10 days. Her shipping costs per case are currently $9.50 a case—up from six dollars per case pre-pandemic. So far Allen hasn't passed on the domestic shipping cost increases to her customers, but she has increased prices on imported wines due to increased international shipping costs.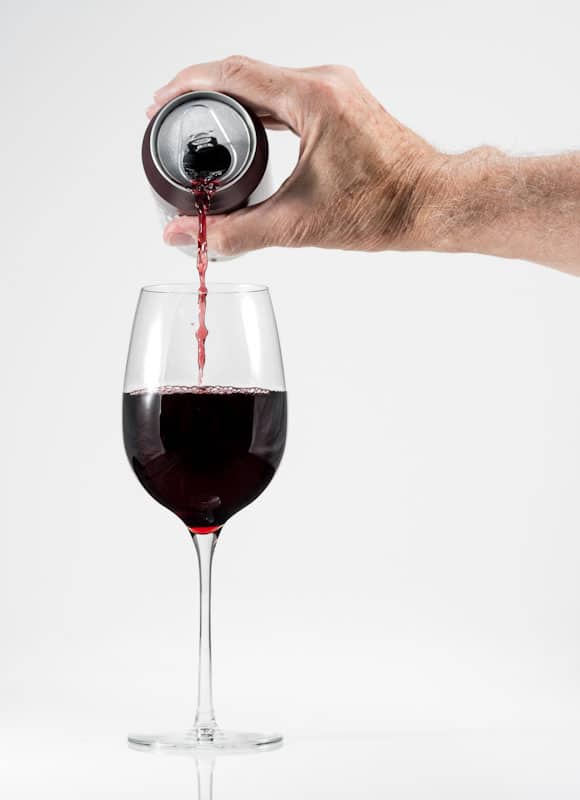 Several studies have estimated that packaging—in particular the use of glass bottles—accounts for anywhere from just over half to as much as 68 percent of the wine industry's carbon footprint. As a result, interest in innovative packaging formats such as cellulose-fiber, boxes, TetraPaks, aluminum cans and "flat" bottles made of recycled PET containers is increasing among wine producers, distributors and consumers.
While there is some negative branding to overcome (historically, boxed wines have been lower quality), Allen says, "You could put Grand Cru Burgundy or Opus One in a box container and it would be delicious." Insite Wines currently distributes California's West + Wilder wines, which are sold in aluminum cans.
In January 2022, as part of its effort to shift to more sustainable materials, Delta Air Lines Inc. began serving wine in cans for coach passengers on some cross-country flights. Delta plans to expand the move to all domestic flights later this year.
Changing Demographics: The "Premiumization" of Wine and the Popularity of RTDs
A Liv-ex report released in December 2021 claims that the fine wine market broke records last year, led by high-end champagnes, blue-chip Burgundies and first-growth Bordeaux, but the rest of the wine market hasn't fared as well.
Studies indicate Millennials just aren't drinking as much wine as Baby Boomers, who are drinking less as they age. Increased "premiumization" of wines (a move towards wines that cost more than $15 per bottle) and competition from RTDs, craft beer, and cocktails are putting the squeeze on the wine industry. According to Silicon Valley Bank's 2022 State of the U.S. Wine Industry Report, over the next decade, sales of American wine could fall by 20 percent.
Changing demographics, climate change, supply chain disruption, and rising costs are forcing those in the wine and spirits industry to rethink things. "I think the industry has had a good wake-up call," said Allen. "COVID certainly showed everyone in the industry that there are different ways to do things."
Around the world, members of the 23,000-strong Goizueta Alumni Network remain connected through professional collaboration and lifelong friendship. Learn more about the many ways in which alumni can engage with their network. Thinking about obtaining your MBA or enhancing your professional skills? Explore one of Goizueta's top-ranked degree and non-degree programs.
Goizueta faculty have a wealth of experience in the industry and the classroom. They push our students to think bigger, dig deeper, and go beyond. Explore their expertise here.