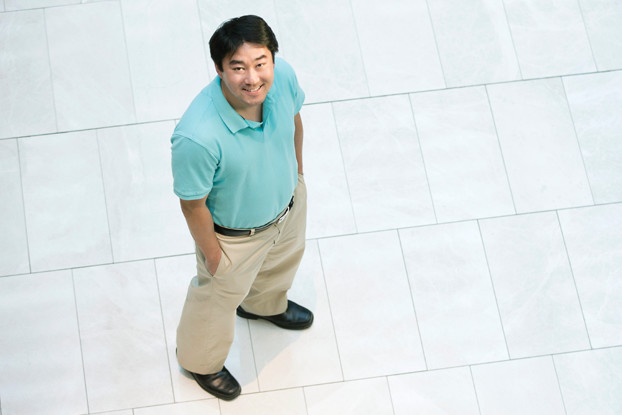 For poker enthusiast Willie Choi 11PhD, switching from pre-law to accounting has proven a good bet. The decision landed him great mentor relationships at Goizueta, an assistant professorship in accounting at the Katz Graduate School at the University of Pittsburgh, and some serious recognition. Choi recently received the 2015 Best Early-Career Researcher in Management Accounting Award.
Sponsored by the American Institute of CPAs,
the award recognizes researchers who have been out of a PhD program five years or less and whose work displays the best overall body of research in management accounting.
"It's nice to receive the award and acknowledge my work, but the best is that my fellow Emory PhD alum Ivo Tafkov 09PhD won last year and that my advisor, Kristy Towry, won the very first award in 2008," says Choi. "This says a lot about Kristy, both as a researcher and a mentor."
Like Towry, Choi's research delves into the behavioral side of managerial issues and provides an outlet for questions that intrigue him. For example, Choi's dissertation was on signing bonuses. "I was living in Atlanta, and it was right around the time of Michael Vick's dog-fighting scandal," he says. "The Atlanta Falcons wanted to recoup some huge amount, like $20 million, which was the signing bonus they had paid Michael Vick. My immediate reaction was: 'You can't take that back. You signed a contract, that's what a signing bonus is for.' So, this got me interested in the role of signing bonuses in employment."
Choi's research explores the use of accounting information in managerial decision making, with an emphasis on strategic performance measurement systems as well as performance evaluation and reward systems. In a newly accepted paper to The Accounting Review, Choi and coauthors Towry, Tafkov, and former Goizueta Professor Gary Hecht examine the impact of vicarious learning through another person's experience.
"The notion of vicarious learning is very personal to me," Choi says. "As a student, Ivo was two years ahead of me, and I observed what he went through in taking his comprehensive exams. I said to myself, 'OK if he can pass, what does that tell me about what I need to do?'"
Ivo, who recently attained tenure at Georgia State University, has proven a positive role model, but Choi also started wondering what would happen if Ivo hadn't been successful.
"That's what the paper seeks to explore: What do you learn when you watch a peer get a positive outcome as opposed to watching a peer experience a negative outcome, like getting demoted, reassigned, or fired," Choi says. "What do we learn, and are the types of things we learn different?"
And just as a genuinely engaged teacher ignited Choi's interest in research and accounting, he seeks to do the same in the classroom. "I enjoy the challenge of persuading my students—I teach mostly undergraduates—to understand that accounting is not simply rules and debits and credits," he says. "There is a lot more to it than that."
When he's not playing with new baby Brynn, spending time with wife Julia, or conversing with sister Hannah Choi 14C, Choi occasionally gets in a poker game at a nearby casino. "I like the strategy, but I really enjoy the psychology of poker. Reading people and trying to understand how certain people play. I am fascinated by this. Winning is great, but studying people and watching their responses to luck are more entertaining for me."