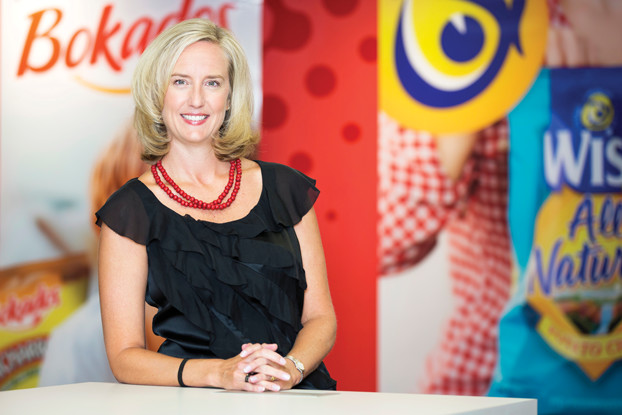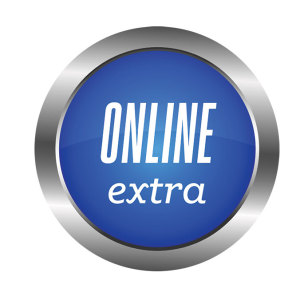 Jolie Weber 09WEMBA is a case study in how a diverse background coupled with an outstanding academic experience that provides big picture perspective can lead to sizable success. In June 2015, Weber was named CEO of Wise Foods, a manufacturer of salty snacks that primarily are distributed on the eastern seaboard of the United States. This position is the culmination of a career that spans continents and functions, including nearly five years as CFO at Wise and six years in multiple marketing roles, from category management to director of marketing and eventually becoming VP of marketing at the snack company. Weber recently sat down with Emory Business (EB) to share insights into her success.
EB: Once you graduated from UGA with a bachelor's in international business, you landed an internship with The Coca-Cola Company in Paraguay, which turned into a full-time job. What did you do there, and how did that role start you on your path to success?
Weber: One of my first projects was to launch a brand called Aquarius, which was Coca-Cola's beverage entry into "still water" in South America. At the time, non-carbonated, or "still water," was new to the marketplace and new to Coca-Cola, so this was a great first project to work on from an innovation and market research standpoint. Aquarius' entry into the market did very well and it is still available today.
I met my husband, Michael, in Paraguay, and when we decided to move back to the States, we settled near family in Georgia. When the opportunity arose, I used my experience with bottled water in South America and the growth of the category in the US to land a job with a company called Suntory Water Group, which was in the process of buying a lot of small bottled water businesses and consolidating those into one company. As the national marketing manager, I worked on the business development side and M&A.
Two years later, I was recruited by Wise because they needed someone with experience in Hispanic food and beverage, as well as someone with knowledge of the Caribbean consumer. At Wise, I started on the brand management side, in the potato category, and had multiple marketing roles over six years, from category management to director of marketing, and eventually became VP of marketing.
EB: What led to your interest in getting an MBA?
Weber: At one point, the CEO at Wise came to me and asked what I'd like to do next. I said: "I love marketing, but I know that longer term I want to do some bigger things. I want to go back and get my MBA."
A critical factor for me in selecting an MBA program was basing myself in a location where I wanted to have my contacts for the future. The company supported me with the time and resources to go back, so I started Emory's Executive MBA Program in 2008. I loved the program and loved the cohort and colleagues, who I got a chance to know very well. In fact, I am very close with many of them today.
EB: How did you end up making the jump from marketing to CFO? A more typical path would have been moving into operations or sales.
Weber: After graduation I continued with the marketing role, but I was very up front with the CEO that I was looking for something more for the future and that I wanted more experience in the overall business. A year and a half later, the CEO came to me and said he wanted me to consider the CFO role.
I think the natural reaction for anyone making such a large change is to say: "I don't want to fail, and there is too much risk here from a career standpoint. I should say, 'Thanks, but no.'" Instead, for the first time in my life, I didn't care if I failed. I didn't want to look back 20 years from now and wonder what would have happened had I not taken that job.
EB: How did your Executive MBA experience influence your success in that role?
Weber: There were multiple finance courses that were helpful and, I can tell you, on many occasions I pulled out my documents, my books, different financial situations I needed to refresh on or review. I knew we had covered what I needed in class, but sometimes you need to revive that knowledge. Also, I had the benefit of having all those materials still relatively fresh—I was only a year and a half out.
In addition, I was honest with people. I did not try to hide the fact that I was not a CPA or that my background didn't consist of 20 years in finance. Instead, I'd share with others that I have a strong suit for finance and numbers and then asked for assistance and support.
EB: Not everyone is successful with that approach. Why do you think it worked for you?
Weber: I love working in teams. I truly do not believe that any one person can do it all. We all can have experience or expertise in areas, but you are never going to know it all, and thinking that you do is what leads to failure. Bringing in people to help you, seeking other people's comments, other people's thoughts, this can help you arrive at greater and better collective outcomes.
EB: Let's shift gears as we close. You became pregnant with your daughter, Sofia, shortly after accepting the CFO role and now, with your husband, continue to raise a child and lead a company. What's your method of managing priorities?
Weber: I have a great infrastructure. My husband is super supportive of my career and that is key. In addition, my parents live here in Georgia, and we are privileged to have a fantastic nanny.
When women ask me about work-life issues, I always tell them that finding the right partner in life is crucial. This is true not only for those moments when you are 25 or 30, but you need to think for the long-term: What do I want out of life, and what do I want from my partner? What does a family structure look like, and what does my career look like? All those things have to be considered when you are thinking about taking on a partner.