When Alex Antilla 14EvMBA was in college, he saw a flyer for a job with Northwest Airlines.
"At that time, I honestly had no idea you could make a career in the airline industry," admits Antilla, who thought the industry was strictly made up of pilots and flight attendants.
But the travel industry held an appeal to the international traveler since he was young. Growing up in Singapore, Antilla and his family flew across the world to visit relatives in the states. So, as a college student at Washington University, the job posting for then-Northwest Airlines (now Delta), calling for pricing analysts, lured him to apply.
That job launched a 17-year (and counting) career with Delta Air Lines, where he is now vice president of the company's Latin America and Caribbean region.
Reporting for Duty from Santiago
Antilla remembers his second day working as a pricing analyst for the airline's Asia-Pacific region, when he was told to "put Bangkok on sale." He turned to his computer with confidence, then immediately realized he had no idea what his supervisor was talking about. So, Antilla started asking questions.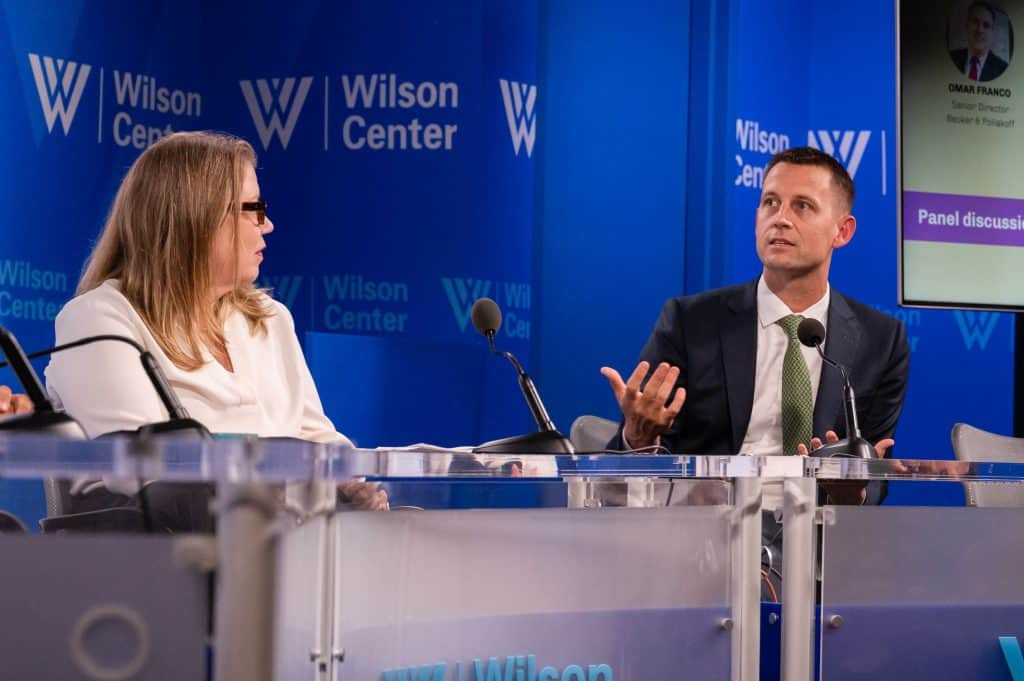 That inquisitiveness—and the courage to ask questions—didn't go unnoticed and contributed to his winding career at Delta, where he's held numerous leadership positions, culminating in recently becoming the vice president of Delta's Latin America and Caribbean region. Antilla is now based in Santiago, Chile, due to Delta's recent investment and joint venture with LATAM, the largest airline in Latin America.
"I had to describe what success would look like for this region for Delta, and I think that's what got me the job," he says. "I had the confidence that what I talked about is achievable. I outlined the steps we need to take to be successful."
Antilla identified four factors that could lead to success: customer metrics, employee metrics, profitability metrics, and partnering with the right companies in the region.
And those metrics, those areas that converge to create success at Delta, are a cycle. The better you take care of your employees, the better they'll treat the customers and stakeholders.
It all starts with the folks on the team. If they feel empowered, if they feel motivated, then they're really good to your customers. Customers who are happy will spend more on Delta, which takes care of the employees.
As vice president, Antilla oversees all aspects of the airline for markets south of the U.S. border, including the Caribbean and Central America. From the employees and burgeoning partners to how well the various routes are doing in the market, Antilla has the final say on it all—a long way from not knowing how to put a flight on sale when he started as a recent college graduate.
"The industry is so fascinating. It's difficult, but that makes it fun and challenging. And that concept kept being reinforced as I took different roles and jobs," says Antilla.
During his tenure at Delta, Antilla has been a manager in the Pacific region and the director of strategy and alliances in the Latin America and Caribbean region. He's lived in the Netherlands and handled pricing and revenue management at the director level. Though this list of accomplishments is not exhaustive, it illustrates Antilla's varied background, love of travel, and skills that helped him secure a vice president role.
Advice for Aspiring Airline-Industry Leaders
Antilla describes the airline industry as capricious. It's ever-changing. Plans made on Monday could be the opposite by Tuesday.
If a volcano erupts in Iceland, planes can't fly. If Cancun has an invasion of foul-smelling seaweed, affecting their tourism, then less people want to travel there. "Every single global event impacts us in some way," he says.
Given that inherent ambiguity, Antilla looks for individuals who are curious and motivated for his teams. "Ask questions, and don't take things at face-value. If you understand why things are the way they are, then you can understand how to make it better," he says.
Giving Back on an International Scale
Whether it's managing customer relations or helping to raise three children under the age of four with his wife, Antilla has had others in mind since he started a nonprofit organization with a couple of college friends.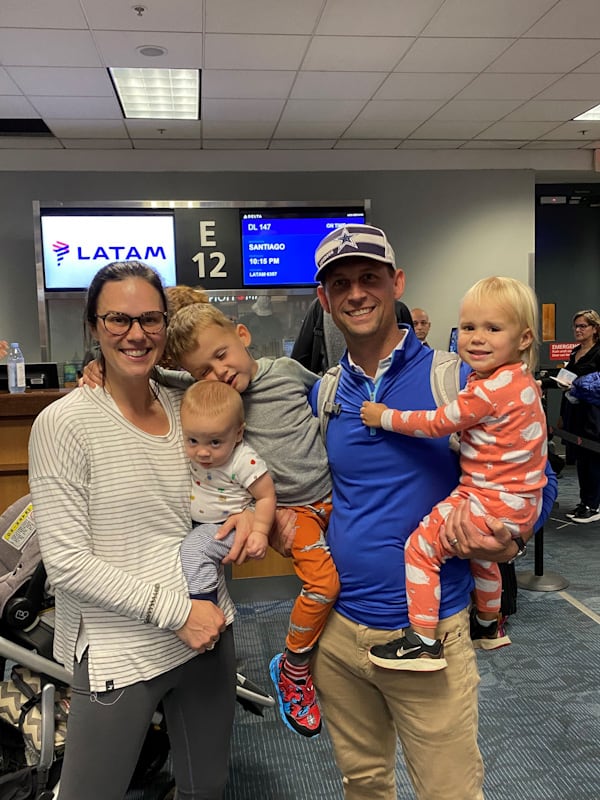 As single 20-somethings without (many) responsibilities, the group planned a wild and crazy international trip each year and decided to dedicate one day each trip to volunteering somewhere. The money raised through the organization went to purchasing school supplies or sporting goods to give away. Though the friends gave back in Bosnia, India, the Dominican Republic, Loas, and Atlanta, Antilla vividly recalls one visit in Brazil to an orphanage for children with cancer.
"They were the happiest kids I had ever seen, even though they weren't in great shape. That was about eight years ago now, before I had kids, but that perspective…if we could give them a couple of soccer balls to make them even happier, then that's the right thing to do."
More locally—before his family moved to Santiago for the new gig—Antilla spent several years on the board of Our House, an organization dedicated to ending the cycle of homelessness in Atlanta.
"Having kids was even more of an impetus for me to give back. You get a better perspective of why we're all here," he says.
(Finally) Obtaining the MBA
Another question Antilla is asked often as an MBA graduate is whether an MBA is worth it. It's an easy answer for Antilla, who always had the goal of getting that additional degree. "I just wanted to get my MBA," he says, and that was it.
But when he decided it was time for the MBA, he was enjoying his stint with Delta far more than he imagined. With these two goals converging, he researched part-time programs, leading him to one of the best in the country (and the best in Georgia): Goizueta Business School's Evening MBA program.
"My MBA experience is ingrained in everything," says Antilla. "Going back to school was the opportunity for me to try new things. It was a safe space to debate different topics and figure out things for my life and career, which I then applied at Delta. I think a big reason why I'm in the position I am in now is because of the experience that I got from people at Emory, the classmates, the professors, and the administration."
Learn how you can tailor a top-ranked Evening MBA program to fit your life. Working professionals, head here.