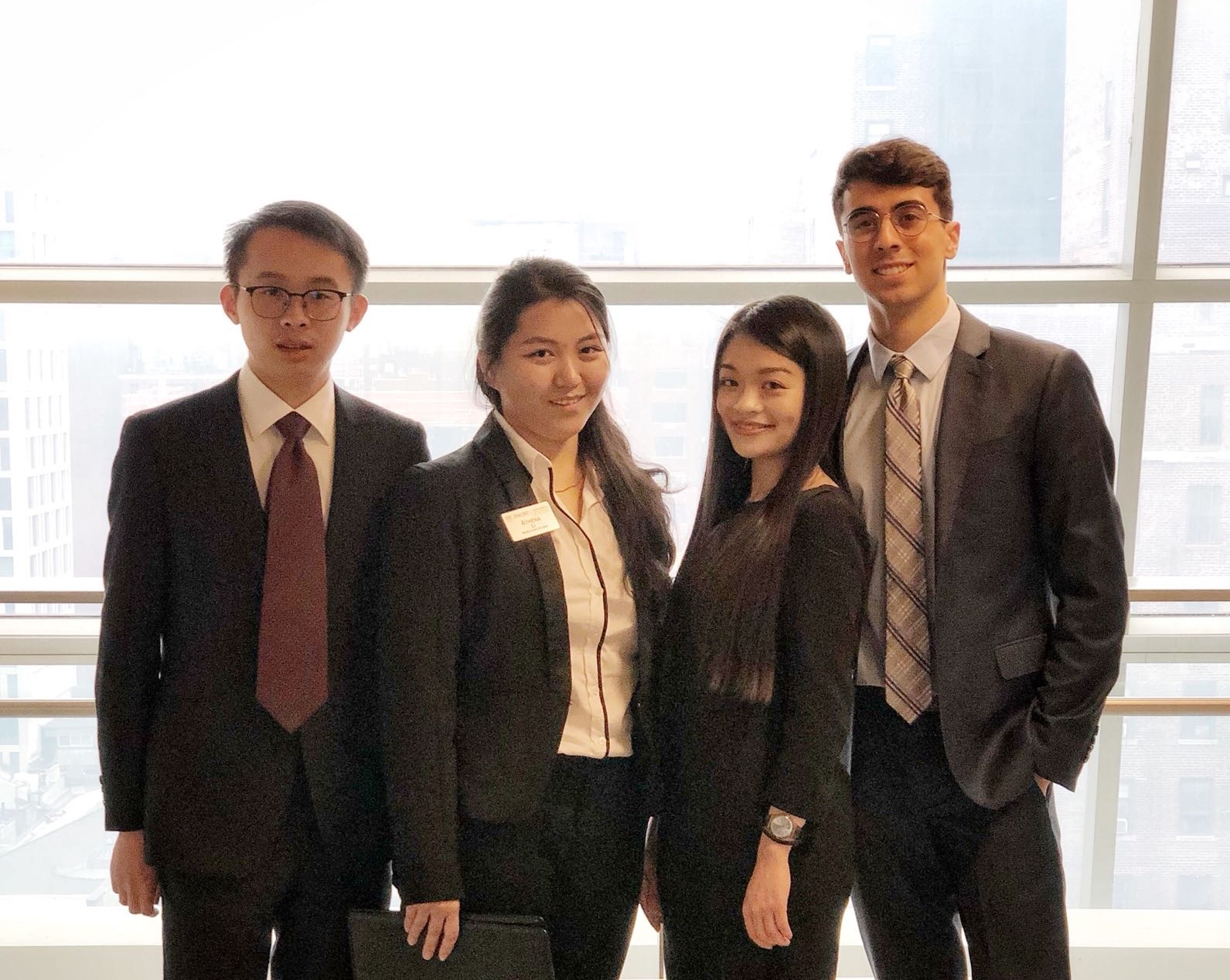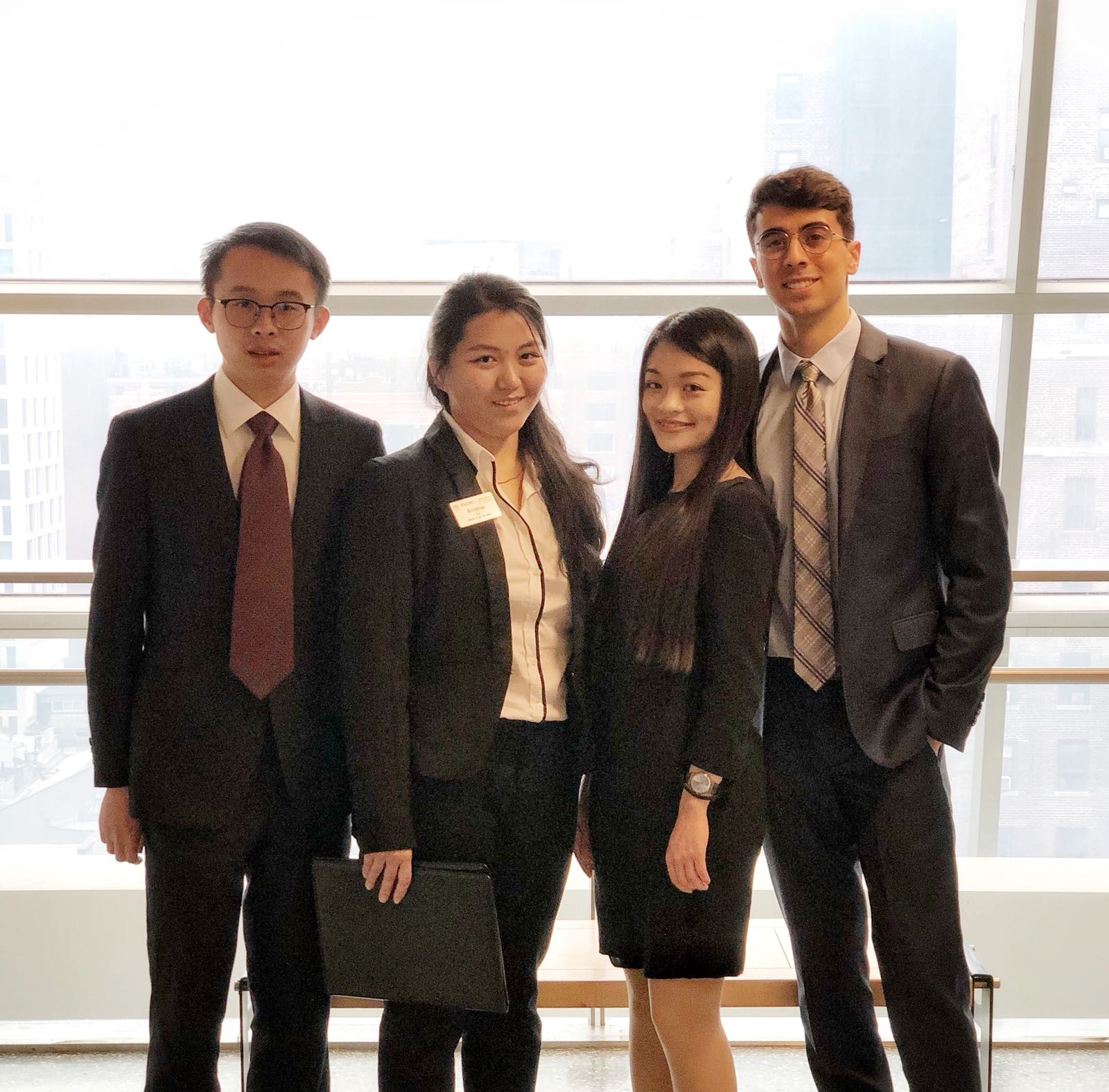 Goizueta Business School's Master of Science in Business Analytics program released its employment report for the class of 2018, the first graduating class of the program. One hundred percent of graduates were employed within six months.
"To launch a program with 37 students in a highly rigorous quantitative field at a school that's better known for strategy and finance and have 100 percent placement says that the Goizueta community values innovation and isn't afraid to take risk," said Ramnath Chellappa, associate dean and academic director of the MSBA program and associate professor of information systems and operations at Goizueta.
Chellappa attributes the success of the program to the unique manner in which it is run, with everyone involved in the input and the output. "We're careful in who we select and are faithful to finding individuals who have the capacity to speak the languages of business, data and technology. When you do proper selection, have great curriculum taught by world-class faculty, infused with high-quality experiential learning through a real-world capstone project, the structure is there for outstanding placement," Chellappa said.
Equally important are co-curricular activities designed specifically for students' professional development, according to Chellappa. "It's important that each MSBA student enter the workplace with all the polish that is Goizueta and find their fit in the business data science ecosystem."
Lancy Mao 18MSBA was hired as an analyst for American Airlines after graduating from the program. Mao had a strong interest in data and had taken several analytics-related internships while studying for her undergraduate degree, so she chose to pursue an MSBA at Goizueta to equip herself with advanced knowledge and techniques. Although the American Airlines position ultimately relocated her to Texas, Mao was attracted to Atlanta for graduate studies because of its large market of job opportunities.
Mao said the position with American Airlines is a great fit for her, not only because of her passion for traveling but because it requires solid analytic skills and cross-functional communication. "I can really utilize the knowledge I gained [in the MSBA program] as well as continue to learn. And I can influence decision-making with data analytics in this position, which gives me a great sense of accomplishment," Mao said.
Success stories like Mao's are no accident. "We are intentional and systematic with every aspect of our program," said Ginger Baxter, senior director of career services and employer relations for the MSBA program.
According to Baxter, ensuring the students have a transformative experience during the program sometimes means holding them back from applying for jobs. "I realize this might be counterintuitive for the career services lead to say, yet until our students can speak the languages of business, data and technology and articulate the business data science value proposition, we don't want them on the market."
Robin Liu 18MSBA did not spend much time on the job market after completing the program: He was hired by Georgia-Pacific as a full-time advanced analyst with their Decision Analytics team shortly after taking an internship with the company. Liu explained that he was immediately able to deliver on projects and received positive feedback from clients.
"The MSBA program prepared me very well in modeling, problem solving and presentation skills," Liu said. "These are the essential skills our Decision Analytics team was looking for, and I couldn't have performed well without any one of them."
As the MSBA program gains in reputation, Chellappa noted that students will arrive with broader expectations. This means the program will need to continue to innovate and grow its footprint. "It's true, we placed students in every geographic region of the country, and to reach more high-tech employers, we will be embarking on a West Coast trek with 19 members from our MSBA Class of 2019. They will pioneer our Silicon Valley strategy, much in the same way that MSBA 2018 pioneered our startup strategy," Chellappa said.
Baxter affirmed the continued need to optimize the program. "Since we're numbers people, we track our professional and career development activities closely to determine which ones add the most value and possibly shorten the hiring timeline," she said.
For Baxter, the employment rate is a testament to Goizueta's community, including students, staff and alumni. "It's also a direct result of our students understanding that the whole is stronger than the sum of our parts. We all win if every student finds her fit. Working cooperatively and pulling each other up was the only way we achieved the 100% benchmark in our inaugural year. Our students believed in us, and we believed in them. We lived our MSBA guiding principles of curiosity, grit and humility daily — sometimes hourly — as we felt our students' pain when an employer didn't see their brilliance, and we celebrated minutes later when another employer did!"
Learn more about the MSBA program at https://goizueta.emory.edu/degree/msba/index.html