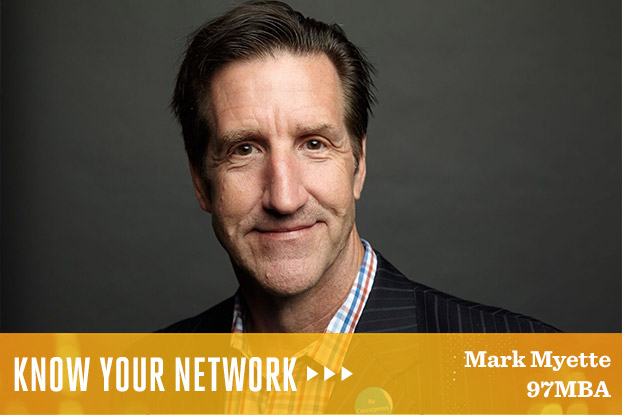 Goizueta alumni hold more than a coveted degree from Emory; they also boast a wealth of life experiences and business know-how. In this ongoing series, EmoryBusiness.com will share their sage advice, which you can add to your own toolkit.
_____________________________________________________________
Mark Myette 97MBA
People/Team Curator
Whatareyourgifts.com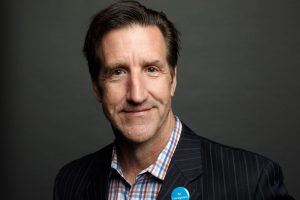 What influence from childhood still resonates with you?
My dad, who became a single parent of seven children when my twin brother and I were less than two years old. Through the years, I observed his discipline and ability to handle the stress of life and work, yet he was very focused on me and my siblings, always giving us tons of affection and love. He also demonstrated extreme courage by leaning on others and saying he needed help. As a result, my twin brother, Matthew, and I were raised by a very loving aunt and uncle. My dad passed away of leukemia when I was 14, and his decision to lean on his brother and his wife to help raise us ended up being a huge stabilizing force for me and my brother.
Who inspires you and why?
My wife, Mary Martha. We have been married 25 years, and she is the poster child of what I profess to people going through their professional journey: evolve from an occupation to a vocation. She was recently highlighted on the Today Show for work she is doing through her vocation—helping recent immigrants to the Atlanta area.
What's on your music playlist?
I'm a big fan of Pandora, and the channels I listen to are fairly eclectic: U2, REM, Enya, Les Misérables, film scores, and even a little Barry Manilow!
What's the best career or life advice you've received?
Oh gosh! I've received so much … One piece of advice I received that still resonates with me today helped me tremendously with my self-awareness. I have been known to have an extremely biting humor. One day, it was brought to my attention that that approach was not sustainable, and to this day, I continue to bite my lip when I think of a retort and swallow it instead.
What hobbies or activities do you enjoy outside of work?
I spend a lot of time giving back, especially through my church. On a personal side, I've always been physically active, and I try to work out a minimum of five days a week. I find that to be exhilarating, and it helps me work through my own evolution and life.
How do you define success?
I am less focused on collecting material things and more focused on the giving back…after all, in the end it will all go back in the box! I find the more I'm able to give back, the more sustenance I receive. So, I view my success in terms of the impact my involvement has in the community. Last, I'm a parent of two teenagers, and although I'm not living my life through them, I want to transfer my "a-ha moments" to them so they grow into "a good citizens."
Share the way you work through a complex problem (personal or professional).
I find if I am presented with a challenge, I step away from it, reflect on it and get in a good workout. Then I sleep on it, discuss it with my wife and rely on my faith to add clarity. Even when there is no clarity, eventually I move forward with the understanding that it might not be the correct path, but it's a path that I've chosen, and I will go to my virtual eraser and tweak if necessary.
What is your favorite app?
Pandora and TuneIn Radio—I'm a huge Boston sports fan, since I grew up there. (Go Sox!)
What is your best Goizueta or Emory memory?
My fondest memory of GBS is getting to know my fellow classmates. I still maintain some of those relationships today. I absolutely loved the intellectual stimulation of the group and the various insights that came out of that journey. There were a tremendous number of gifts in that lecture hall … including, of course, the GBS staff and professors!
What is your biggest challenge?
I don't believe I am any different than anyone else…striking a life/career, occupation/vocation balance and maintaining that balance is always an ongoing challenge for me. I feel good, though, overall, and I'm looking forward to my own continued evolution as I go forward.