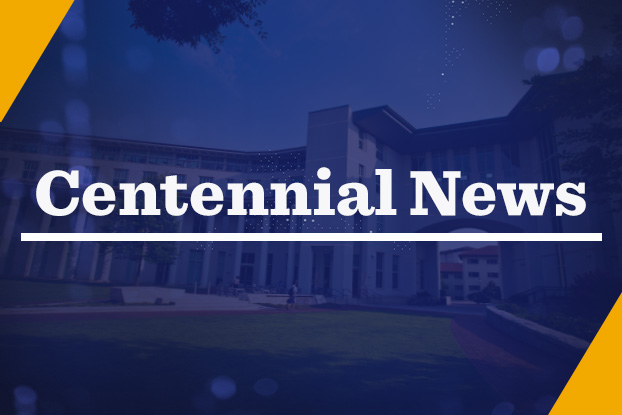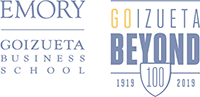 Richer Learning Through Alumni Contributions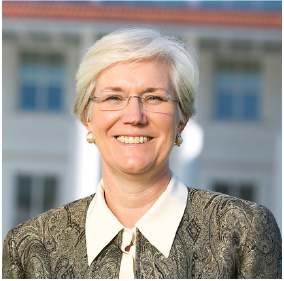 A rewarding aspect of working at Goizueta is seeing how many alumni return to campus to support student learning and career development.
Alumni recruit and interview students (thank you for doing so!) and serve as IMPACT judges, lecturers, guest speakers, executives-in-residence, Goizueta Mentor Program career coaches, and more. No matter what brings them back, they often take time to reconnect with faculty and staff, and rekindle memories—something they're sure to do a lot more of during our Centennial Alumni Weekend October 25-26.
No matter what brings alumni back—or why they return—they're showing their love of Goizueta and their commitment to something that distinguishes our school: making connections with the real world. It's an invaluable part of the Goizueta experience, and our alumni understand this best because they've benefited from it during their time here. It's a perfect example of how our alumni "pay it forward."
Julie Barefoot
Leader, 100th Anniversary Celebration

---
"What 100 means to me…" Reflections from Staff and Faculty
Andrea S. Hershatter
Senior Associate Dean and BBA Program Director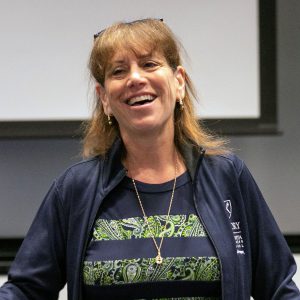 "For me, marking our first century provides an auspicious moment for gaining perspective; it allows us to step away from the challenge-of-the-moment to contemplate where we have come from and to think about possibilities that lie ahead.
"Speaking more personally, it's particularly meaningful (although a little unsettling) to realize that I have been part of this great institution for almost a third of its history and more than half of my own life. I never would have guessed I would still be here in 2019, but each year provides me with exciting and motivating reasons to stay.
"Our BBA community is very close knit, although a striking attribute is that half of our population turns over every year. Seemingly overnight, sophomores who are just learning what it means to study business morph into confident professionals with functional expertise and full-time job offers. Within our personalized culture, this timing gives me a sense of urgency; I truly feel deprived when a student, who I have not yet had the chance to get to know, graduates.
"The short student cycle could feel disheartening. However, a true joy of working in academia is that, unlike a traditional company, we do not ship our primary 'product' fully formed to final destinations. Rather, it's a life-long relationship. After graduation, our alumni continue to evolve in completely unpredictable and often awe-inspiring ways, and they return to share their journeys. They speak in classes, mentor our students, participate in events, make financial contributions, hire our graduates, and help shape us in as many ways as we shaped them. Lately, this has come full circle for me as some of the b-schoolers I knew when I first started here are now enrolling their own kids at Emory.  What could be better than that?!"

Save the Date for Centennial Alumni Weekend
October 25-26, 2019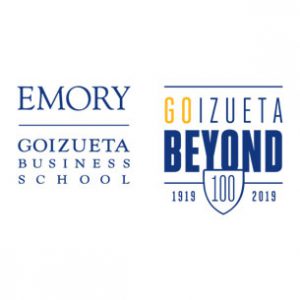 Join us for Centennial Alumni Weekend, a once-in-a-lifetime event for ALL Goizueta alumni, in partnership with our special reunion classes of '94, '99, '04, '09, and '14.  We'll have a family-friendly BBQ on Friday night. On Saturday morning, the entire Goizueta community is invited to watch our 100th Time Capsule Burial Ceremony on Jenkins Courtyard led by Dean James. Other Saturday activities include breakfast with classmates, faculty-led Speed Learning Tracks, and lunch! Hope to see you there. Register for Centennial Alumni Weekend in mid-August. Many more details to come.
---
Featured #GoizuetaBeyond Profile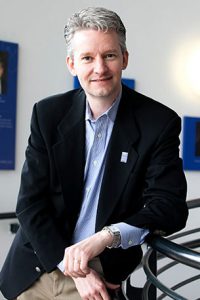 No. 21: Jeff Denneen 
92BBA 97MBA — "Double Eagle"
Goizueta is fortunate to have alumni like Jeff Denneen, who give back through their active engagement on campus. A successful partner at Bain & Co., Denneen is focused on supporting others for the sake of supporting others. That manifests clearly on campus, where he's a member of the Goizueta Advisory Board. And you can see it in the classroom, too, where he donates his time by teaching a BBA course each year.

---
Blast from the Past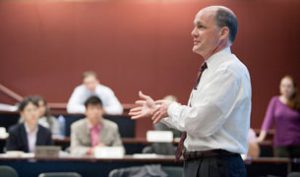 80BBA Jim Anhut, as the SVP Design and Quality at InterContinental Hotel Group speaking to a marketing class in fall 2011.
---
Going Beyond: The Next 100 Years
Fund for Excellence supports experiential learning
Private support for experiential learning provides tremendous value to the incredible academic Goizueta experience. Gifts to the Business School for Excellence Fund support student learning and enables Goizueta to maintain its position as a leading business school. To make a gift, please visit our website or contact at 404-727- 5731 the Office of Advancement and Alumni Engagement at gbsalumni@emory.edu.

---