Goizueta to host awards for next three years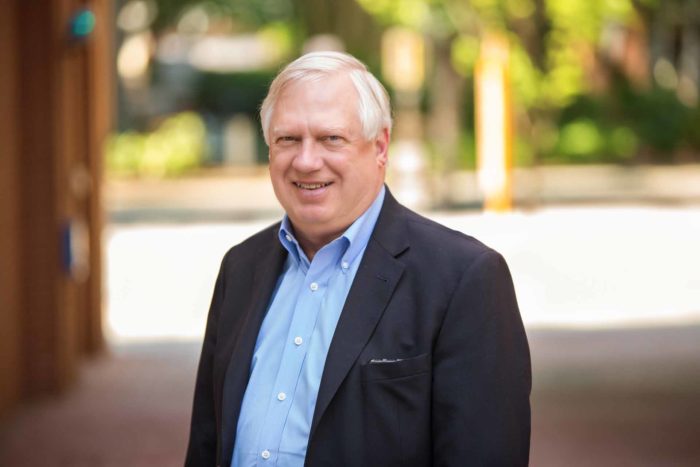 The Siggie Awards, which honor early-stage investors in Atlanta startups, is now accepting nominations through March 31. The awards committee has also announced that Goizueta Business School will be hosting the awards for the next three years. Now in their second year, The Siggie Awards are named after legendary Atlanta investor and Goizueta alumnus Sig Mosley 68BBA. The awards ceremony will be held at Emory's new innovation center, The Hatchery, on April 16.
Since 1990, Mosley has been the most prolific investor in the Southeast and is known as the "godfather of angel investing." He has invested in 145 startups and 105 liquidity events, and is responsible for the largest venture deal in the Southeast: the $5.7 billion acquisition of Tradex by Ariba.
The Siggie Awards are given in four categories:
Investor's Choice — An early-stage investor who embodies the spirit and vision of Sig Mosley as nominated by their peers

Founder's Favorite — An early-stage investor who has a deep commitment to founders and has worked closely with them to help launch, fund and scale their ventures

Horizon Award — A rising early-stage investor who will help lead the way to build and support the Atlanta ecosystem in the years ahead

Conscious Capital Award — An investor funding enterprises committed to social good
Last year's award recipients were Virginia Persons, CFO and co-founder of CoinReg Tech and an investor with Atlanta Tech Angels (Investor's Choice); Paul Iaffaldano, managing director at BIP Capital (Founder's Favorite); Blake Patton, managing partner at Tech Square Ventures and managing general partner at Engage Ventures (Horizon Award); and the Emory Impact Investing Group managed by Goizueta student Priyanka Desai 20BBA and advised by Sam Moss, senior director of Finance at East Lake Foundation (Conscious Capital Award).
"I continue to be honored and humbled by the naming of the Siggies," said Mosley. "It's my hope the event will continue to shine a light on investors who have taken the time to help entrepreneurs get their startups to a fundable stage, and then led the charge to secure for them that all-important seed round. I'm incredibly proud of what we in the investment and startup communities have collectively achieved."
A portion of the proceeds from this year's ceremony will go to re:imagine/ATL, a nonprofit that connects talented young people to the creative media industry, providing youth with training and opportunities to explore career pathways in areas such as film, music and podcasting.
The Hatchery is Emory University's newest space for student ideation and innovation. The 15,000-square-foot facility includes collaboration areas, a makerspace, a presentation and event space, classrooms, online tools, a breakroom and more.
"Over the last few years, as part of Goizueta's strategy, we have been consistently growing our entrepreneurship and investing initiatives into a complex portfolio to serve the venture aspirations of our community, from students to alumni," said Goizueta Dean Erika James. "The Siggie Awards complement the building of a network of investors across the entire Southeast, which starts with programs like the RAISE Forum and fits the growing number of startups we're helping to fund."