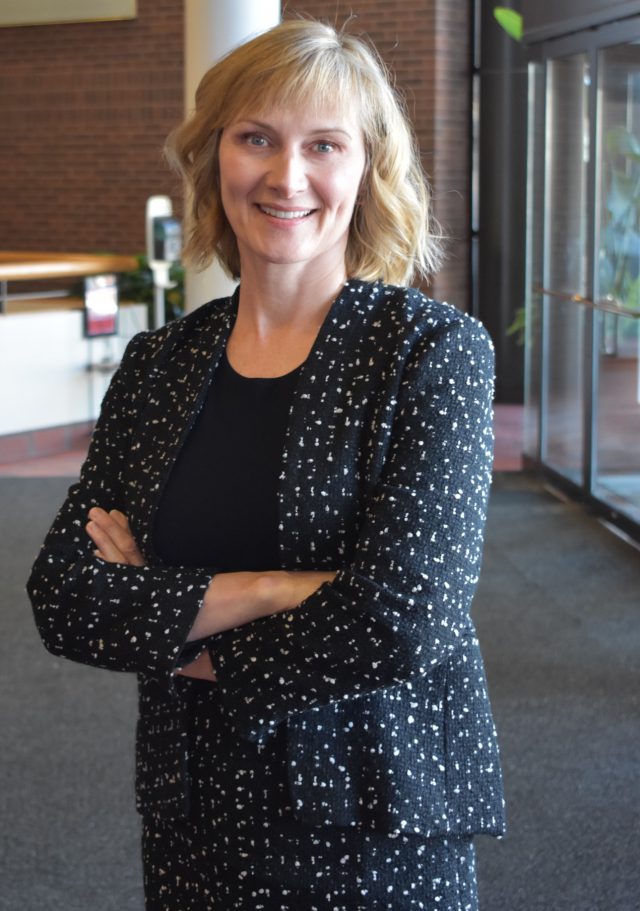 ATLANTA, GA – (February 14, 2020) – On March 16, Robin Dittmann, who is currently the chief financial officer at the University of Minnesota Law School, will join Emory University's Goizueta Business School as the new chief business, analytics, and operations officer. Erika H. James, the John H. Harland Dean of Goizueta Business School, announced the news today.
In her new role, Dittmann will oversee the financial planning, technology, facilities, and business analytics for the business school. She will also be responsible for ensuring strategic stewardship of the business school's financial, physical, and human resources in service of preparing students to become global leaders who will have a positive impact on business and society.
"Over her more than 20-year tenure at the University of Minnesota, Robin established a record of promoting organizational excellence, being customer-focused, and for building and leading strong teams," said James. "The results she has garnered during her tenure show that Robin is a trusted advisor who is able to cultivate and steward key enterprise-wide partnerships to advance the school's mission, and that she has a deep understanding of the competitive landscape of higher education, particularly professional school education. She will be a tremendous asset to Goizueta."
Prior to her role as chief financial officer, Dittmann was the associate to the senior vice president, CFO, and treasurer at the University of Minnesota. She holds an MBA from the Grainger School of Business at the University of Wisconsin-Madison and a bachelor's degree in accounting from the University of Minnesota-Twin Cities.
About Goizueta Business School
Business education has been an integral part of Emory University's identity since 1919. That kind of longevity and significance does not come without a culture built around success and service. Emory University's Goizueta Business School offers a unique, community-oriented environment paired with the academic prestige of a major research institution. Goizueta trains business leaders of today and tomorrow with an Undergraduate degree program, a Two-Year Full-Time MBA, a One-Year MBA, a Master of Science in Business Analytics, an Evening MBA, an Executive MBA (Weekend and Modular formats), a Doctoral degree and a portfolio of non-degree Emory Executive Education courses. Together, the Goizueta community strives to solve the world's most pressing business problems. The school is named for the late Roberto C. Goizueta, former Chairman and CEO of The Coca-Cola Company.
Contact:
Gretchen Wright (404) 727-9709, gretchen.wright@emory.edu