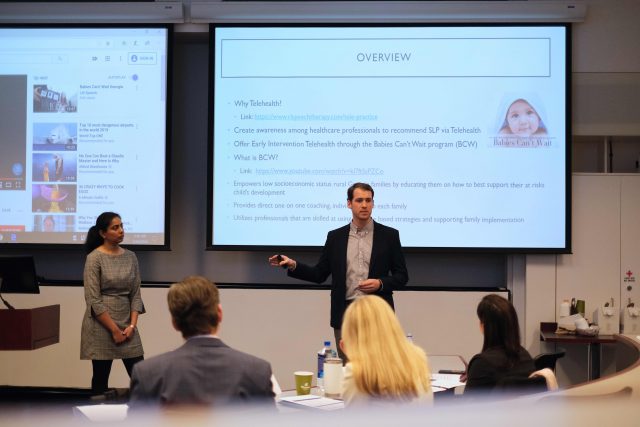 Two Goizueta students helped their teams win top prizes at Goizueta Healthcare Association's Business Plan Competition on January 24 by leveraging their life experiences to create viable business ideas.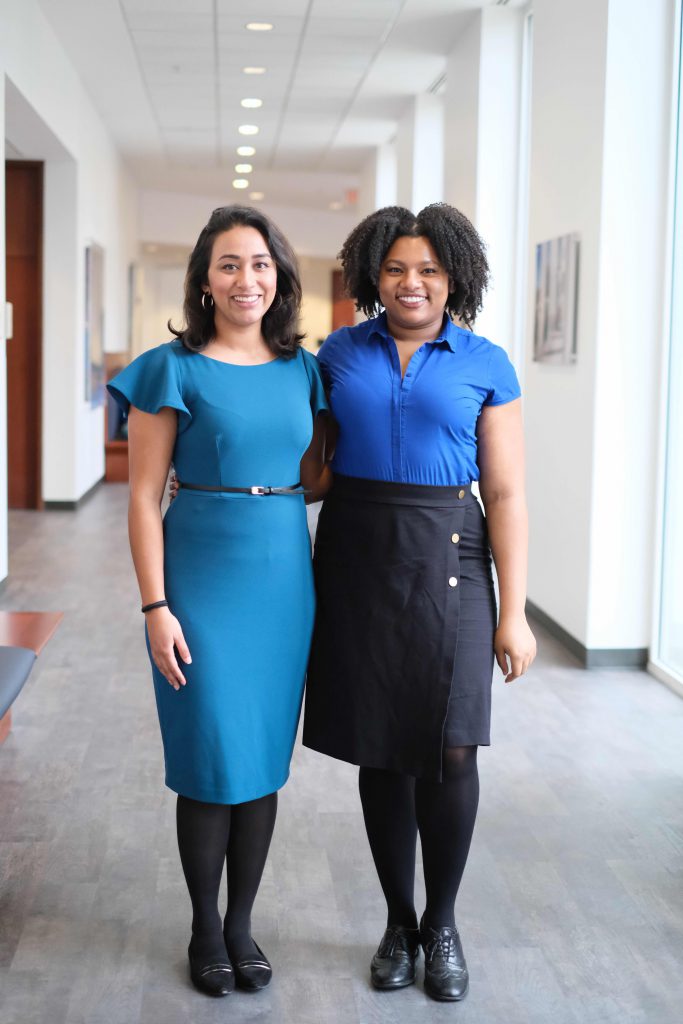 Rosilyn Chirayath 20MBA hadn't planned to enter the competition. She only attended the pre-competition business plan workshop to learn how to develop a business idea. But when Christina Cartwright 20MPH approached her about a medical-bill negotiation service, she immediately saw the potential.
Not long before the workshop, Chirayath had sought care for a medical emergency. Afterward, the hospital bill was staggering. On the advice of a friend, Chirayath did something most Americans don't realize is possible: She negotiated her medical bill.
The result of Cartwright and Chirayath's collaboration was a plan for Blue Lighthouse Advocates, a service that provides patients with customized negotiation plans. That concept was among the three winners, and Cartwright and Chirayath were one of three teams that split the $1,500 prize pool.
The competition helped Chirayath understand what goes into developing a business. "Great ideas are all around us," she said. "Even once you find one, development is an iterative process. There are so many decisions to be made, yet all need to happen in tandem."
Working on the business plan for Blue Lighthouse Advocates provided Chirayath and Cartwright with the enthusiasm they will need to follow through on the concept. "We saw the huge potential it can have in the market," Chirayath said. "I think we are on board with pursuing the idea further."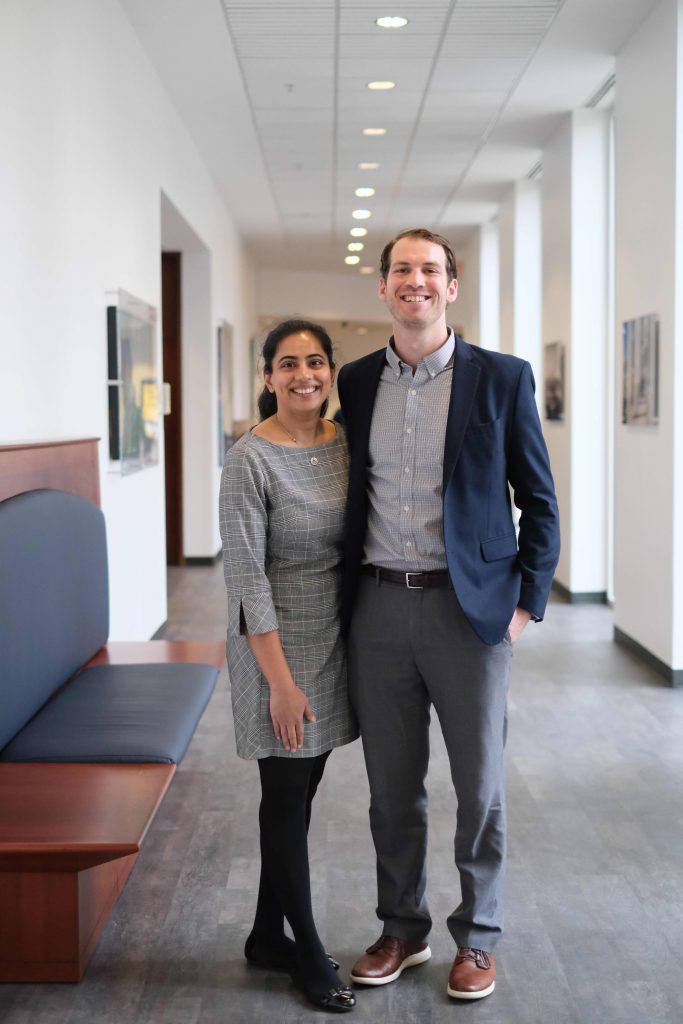 Brian Murphy 20MBA gained insight into the pediatric rehab industry from listening to his girlfriend, an accomplished speech pathologist, describe her experiences on the job. Her perspective on the speech pathology therapeutic process helped inform the idea behind Murphy's business plan, a telehealth platform focusing on connecting children in rural Georgia with speech-language pathologists. He recruited Rima Pai to join his team, which they called B&R, Inc.
The team's concept for empowering patients and increasing access to care through telehealth earned them their place in the three-way tie for first place.
Murphy says he intends to pursue the plans laid out in his team's presentation. "Emory, and the broader Atlanta ecosystem, offer incredible support systems to help commercialize ideas. I feel incredibly fortunate to be able to apply these resources to implementing my plan," he said.
After conducting the research necessary to present a comprehensive plan to the judges, Murphy emerged with one major takeaway. "Georgia is a place of opportunity," he said. "There is so much room for improvement in its rural healthcare."
GHA Business Plan Winners
Ascent Analytics: Sharvil Patel (Emory College of Arts and Sciences), Aditya Jhaveri (Emory College of Arts and Sciences)
Blue Lighthouse: Rosilyn Chirayath (Goizueta Business School), Christina Cartwright (Rollins School of Public Health)
B&R Inc: Brian Murphy (Goizueta Business School), Rima Pai (Rollins School of Public Health)
Judges
Amelia Schaffner, director of entrepreneurship at Goizueta
Renee Dye, associate professor in the practice of organization and management at Goizueta
Josh Schwartz, chief business development officer at Epion Health and venture partner at Jumpstart Capital
The annual Goizueta Healthcare Association's (GHA) Business Plan Competition is an interdisciplinary, real-world challenge in which Emory graduate student teams present ideas and associated business plans to a panel of judges. The spirit of the competition is to focus on ideas conceived and developed to provide a meaningful solution to big problems related to health. By participating, students develop an understanding of consumer-facing healthcare through presenting an entrepreneurial solution that provides consumers with more power in making healthcare decisions.