As an intelligence officer for the U.S. Army, Michael Galanis 18MBA couldn't fully anticipate how different professional civilian life would be until he stepped foot on Goizueta's campus. What classmates took for granted, like basic business terminology or coffee chat protocol, Galanis had to learn on the fly. As a Robert W. Woodruff Scholar, he had access to resources that eased his transition into the busy life of a full-time student, and Goizueta's robust veteran programming provided support. Now, just a few years later, as a successful entrepreneurial company co-founder and president, Galanis leads Lemoney Learning with an eye on providing fair and equitable access to financial education for everyone nationwide.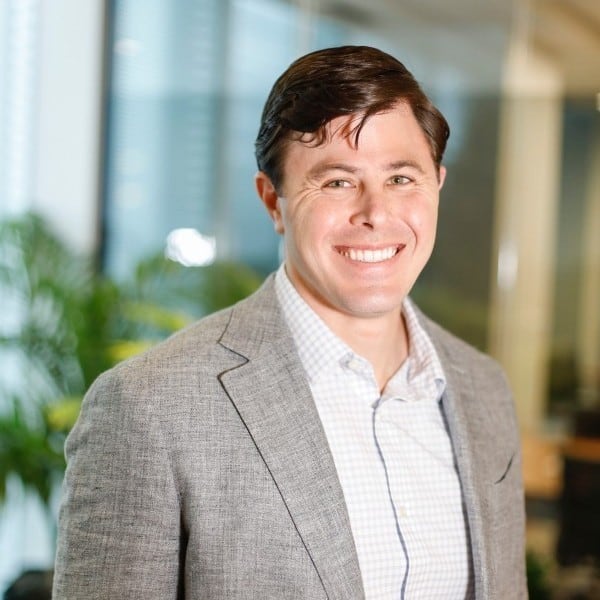 Taking stock, the financial reality for many Americans can be frightening. The average U.S. household holds over $96,000 in debt, and 30 percent of adults don't have enough savings to cover a $400 emergency. A quarter of non-retired Americans have no retirement savings or pension. And one in five adults share in a student loan debt that totals a staggering $1.6 trillion.
When Galanis and Goizueta classmate Rene Meza 18MBA realized they shared a passion for financial education, they dug into the numbers. What they learned presented an opportunity. "Neither of us had financial education growing up, and we both felt strongly that significant improvements should be made in how we teach the next generation about finance," Galanis says. The two conducted a deep dive into industry research. "We discovered we are at an inflection point in education systems across the country, with states rapidly adopting financial education standards in the classroom at a rate the country has never seen before."
Finance is a lifelong journey. Thus, we're on a mission to ensure everyone has access to premium personal financial education and improve financial futures for generations.

Rene Meza 18MBA, co-founder and CEO of Lemoney Learning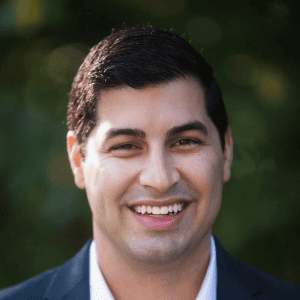 With optimal timing, Lemoney Learning launched in Texas and offers free courses aligned with state financial education standards. "Each course comes with content, supplemental materials, and documented standards alignment so teachers know exactly what lesson maps to each standard," Galanis explains.
The company "provides our learning platform free to educators and learners because we believe it must be free so that those who need it most will always have access to it," Galanis says. "We partner with local financial institutions interested in getting involved with their communities as well as provide additional, hands-on support to education districts interested in doubling down on their investment in financial education."
Financial education is one of the most empowering things we can provide to young learners. Confidence with money can unlock limitless opportunities.

Lemoney Learning Co-founder and President Michael Galanis 18MBA
Making the Leap into Entrepreneurship
On the path to his dream of becoming an entrepreneur, Galanis gained critical work experience. At Bain & Co., he took part in problem solving across industries and sharpened his skills presenting to executives. As a general manager for DoorDash, he edged closer to the startup world. "Working at a larger tech company to build and launch a product allowed me to test out a lot of the core skills required to build a business in a relatively safe space," he says. At Reify Health, he gained insight into the corporate lifecycle following Series C managed growth. Galanis worked closely with the company founders. "I realized that if I wanted to be an entrepreneur, it was time to make the jump."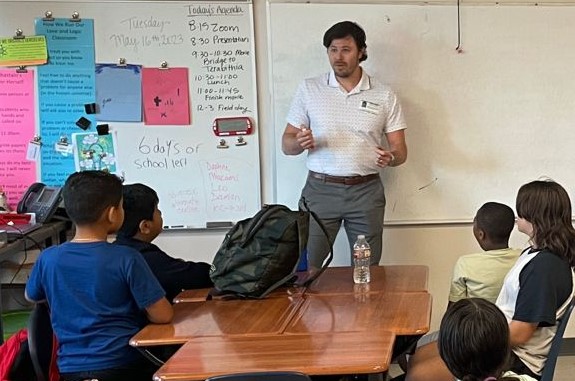 Now, in Lemoney Learning's first year, change is steady, and progress plentiful. "There's such a pressing need for quality resources in this space that our biggest challenge is getting our name out there vs. having to convince anyone to use our product once they know about it," Galanis shares. "We're focused on Texas for this upcoming school year and already have districts across the state using our platform to teach financial education to students. Our plan is to 'get it right' in Texas and then grow from there. Georgia is next on the list!"
Galanis looks back at his MBA experience and praises Goizueta professors for building a foundation of core principles and business values. Professor in the Practice of Finance JB Kurish was a role model to Galanis. "We're a financial education platform, so our whole goal is to make financial education enjoyable and impactful," he says. "I've never seen anyone do it quite as well as JB."
Galanis also recalls that Professor Kevin Coyne encouraged students to think from multiple perspectives to fully understand the critical elements. "This still holds true and has proved immensely valuable," Galanis says.
Launching a new business is all about understanding multiple perspectives and delivering a solution that is both valuable and readily adopted. Those two don't always happen together. Having a clear process for how to work through that has been helpful.

Michael Galanis
To future entrepreneurs Galanis advises, "Be honest with yourself. Taking the jump is a big professional and personal commitment, so make sure you really want to do it." Many would-be entrepreneurs wait to gain more professional experience, including Galanis. "That's how it was for me. Now that I'm on the other side, I can confidently say nothing can ever really prepare you other than just going for it. If you've got an idea you're passionate about, a business model you're confident in, and a personal life that can support the lifestyle, go for it."
Reflecting on his startup experience, he recommends, "Listen to your customers. Every entrepreneur likely starts thinking they have a great solution to a problem. In most cases, their first idea is probably wrong (or at least, slightly off target). Ours certainly was," he shares. "Your customers or users are often great at pointing at things they like and the things they don't like. The quicker you listen to their feedback, the easier your life becomes."
About the Robert W. Woodruff Scholarship
Robert W. Woodruff was a renowned businessman and philanthropist who headed The Coca-Cola Company for many years and gave generously to Emory University. The founding and signature scholarship of the Emory Scholars Program is named in his honor. Woodruff's personal creed read, "There is no limit to what a man can do or where he can go if he doesn't mind who gets the credit." Woodruff Scholars leave a lasting imprint on Goizueta Business School and Emory University through their leadership, academic performance, and lifelong relationships. Learn more about this and other scholarship opportunities at Goizueta.
At Goizueta, students come first. Your support of scholarships helps us attract and retain top students Give today!
Whether you're looking to accelerate your career or make a career pivot, our full-time MBA programs prepare you to challenge business as usual and become the innovators who disrupt it. Learn more here.